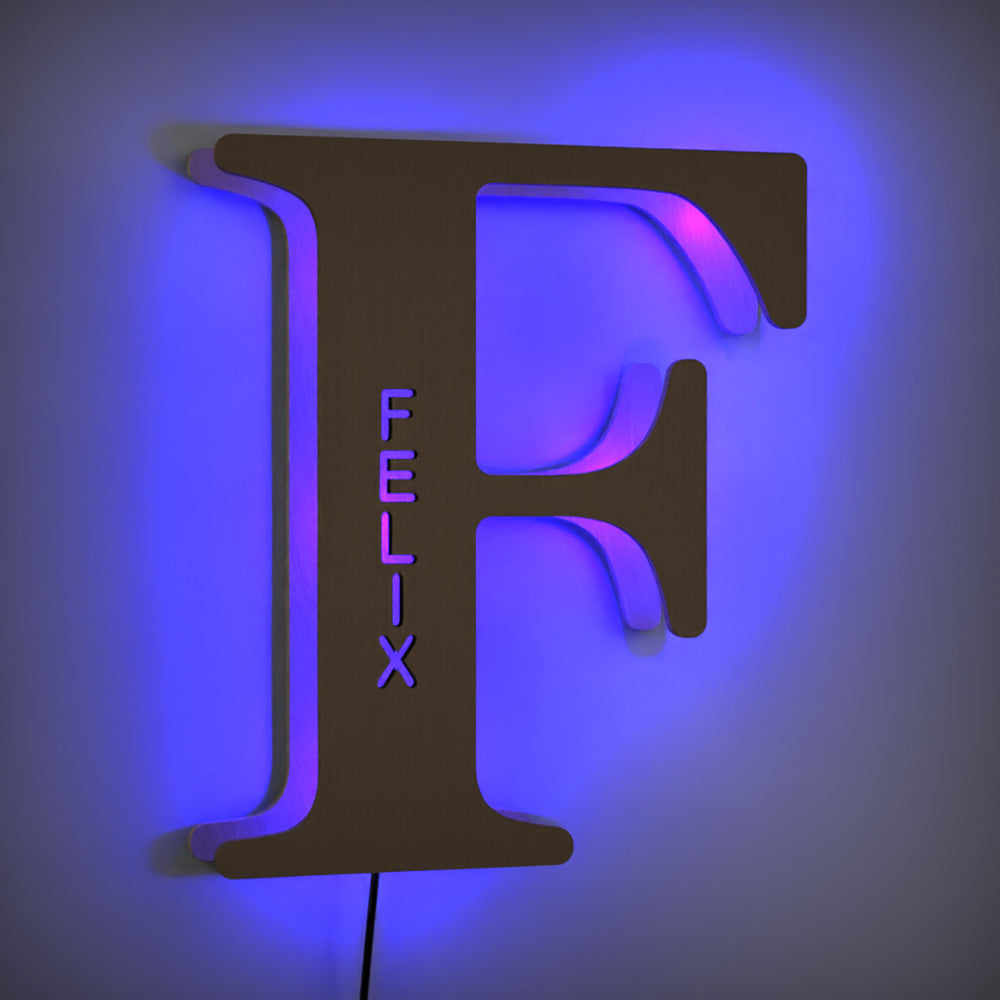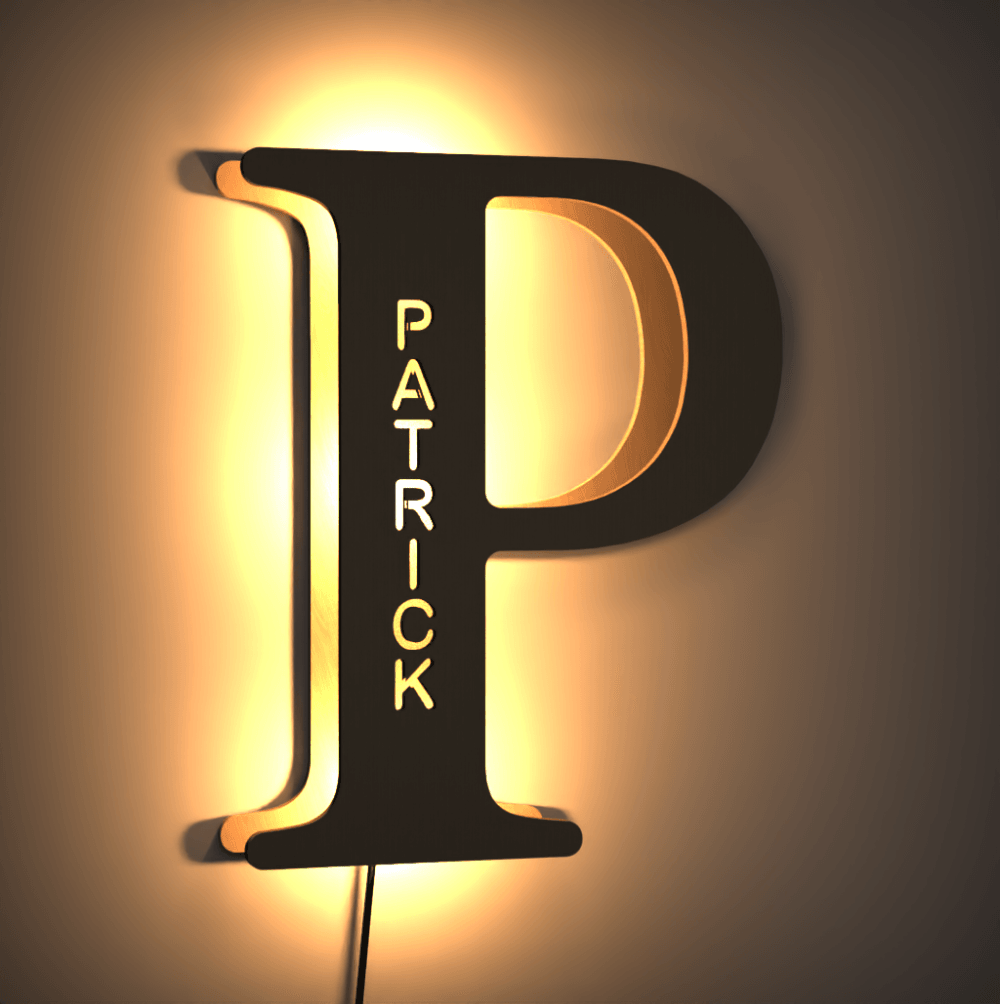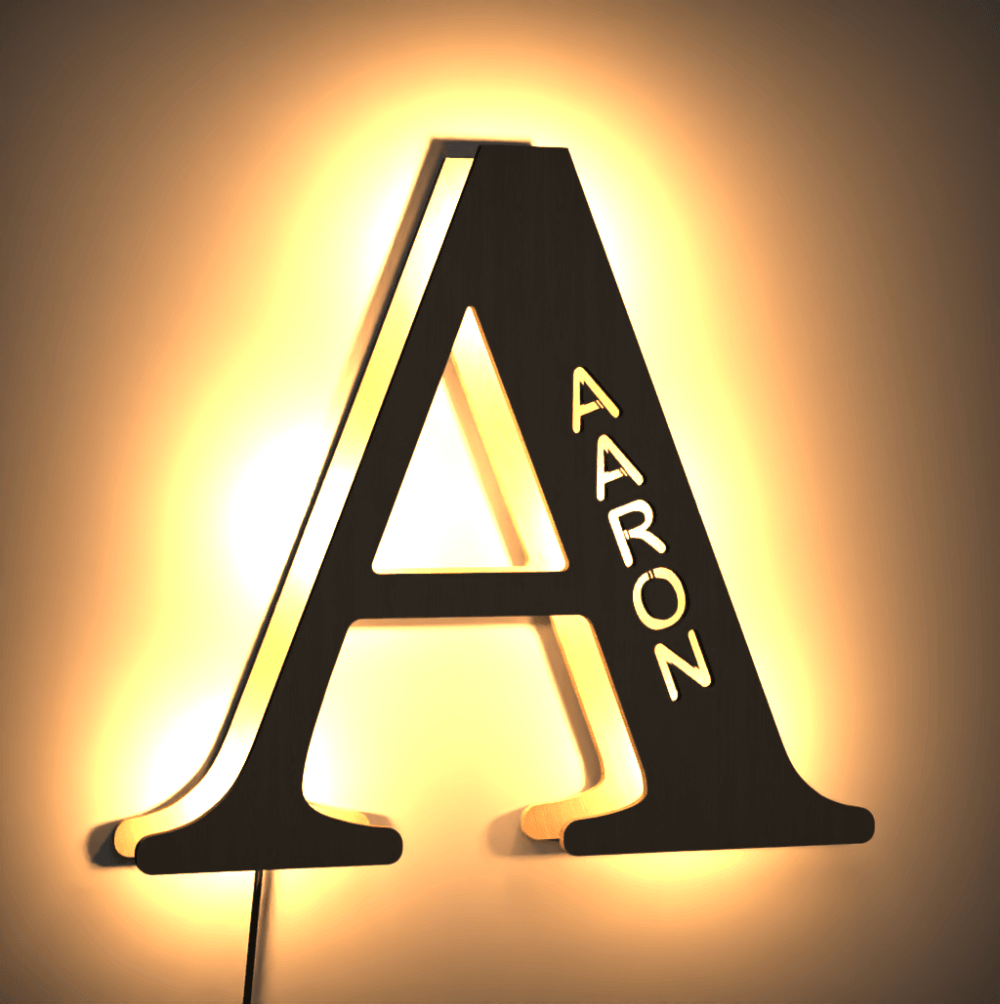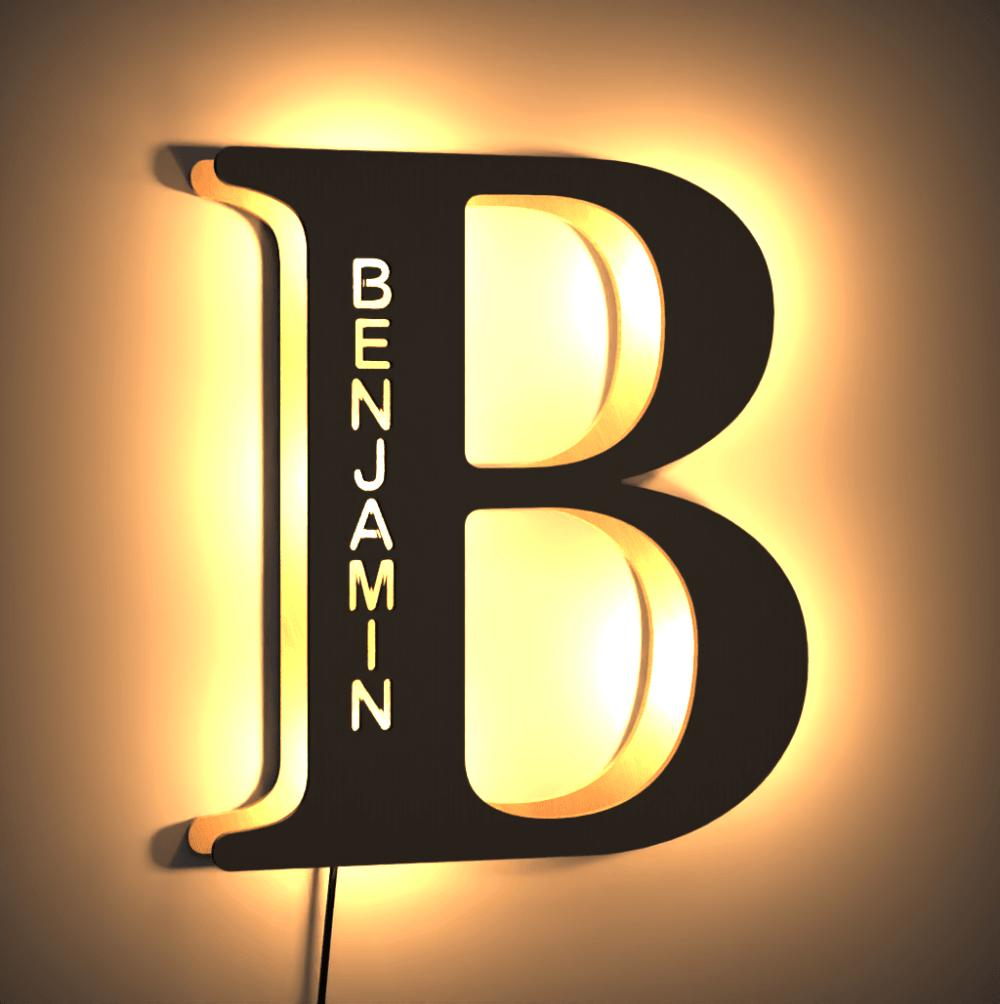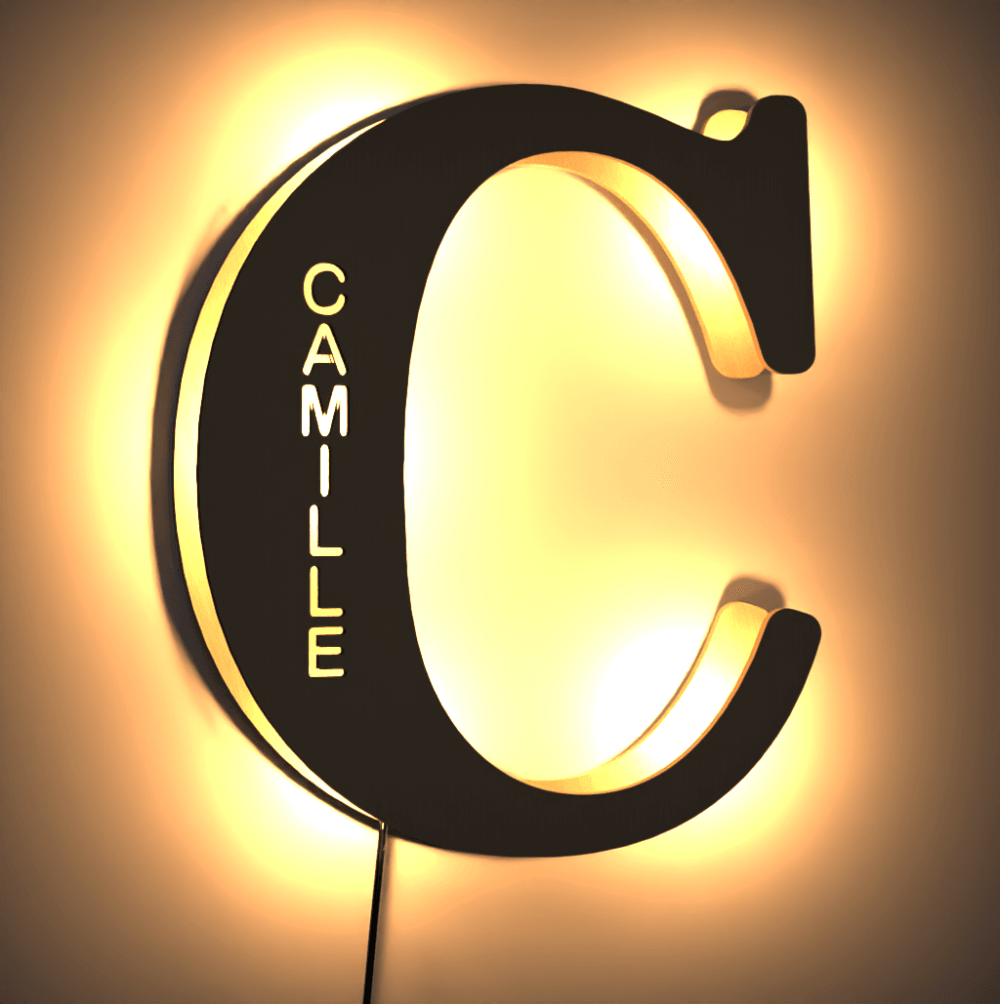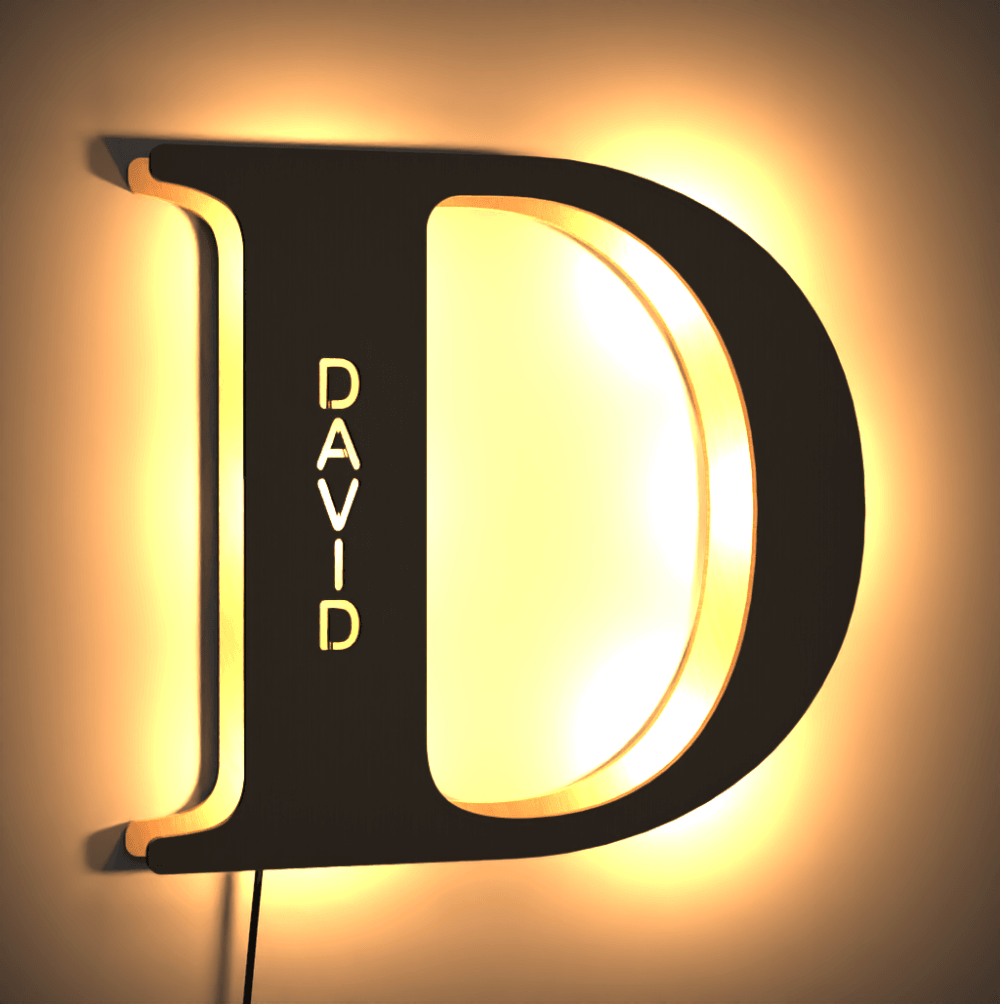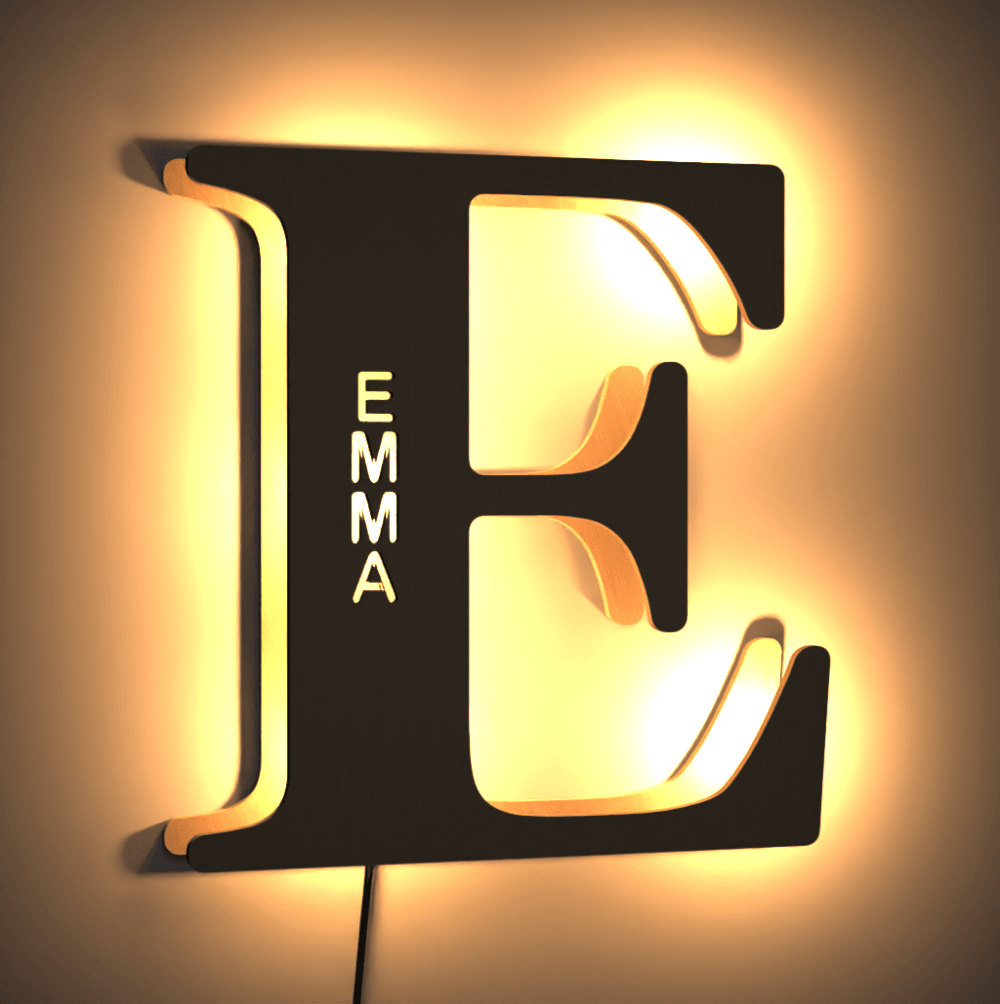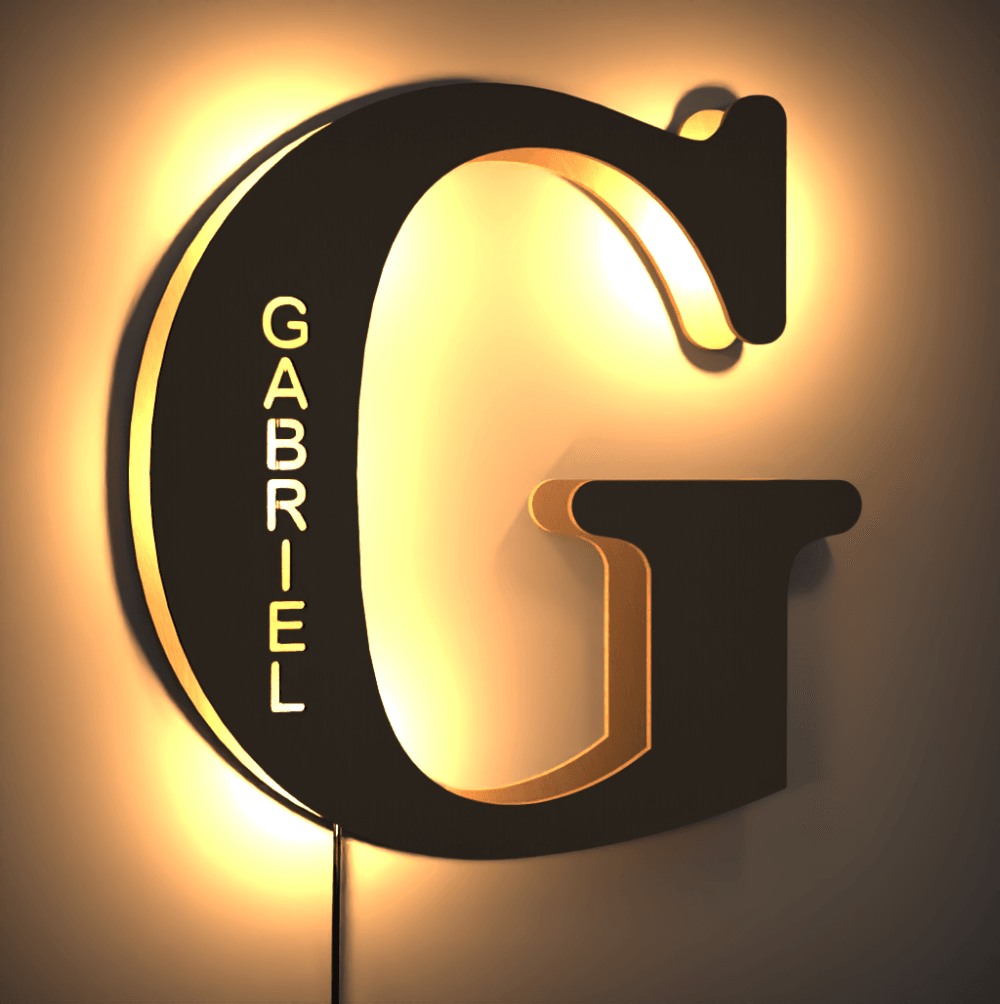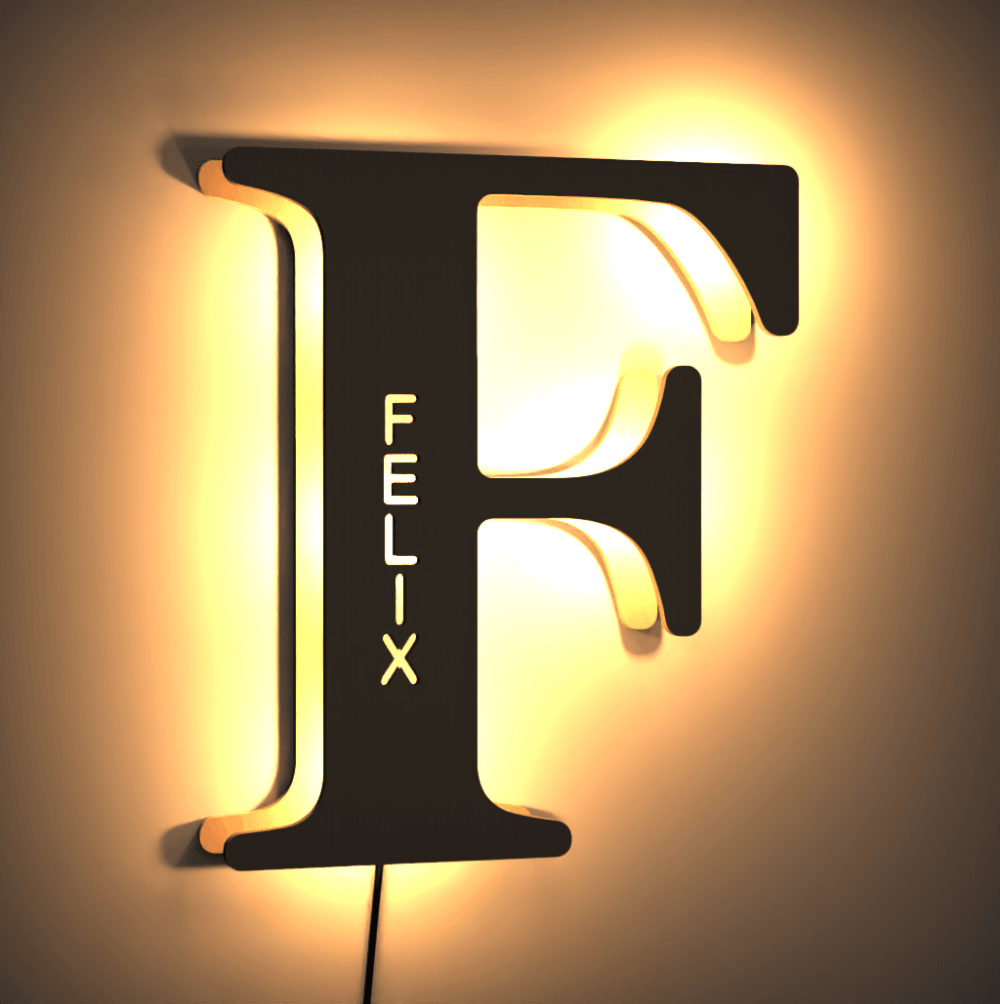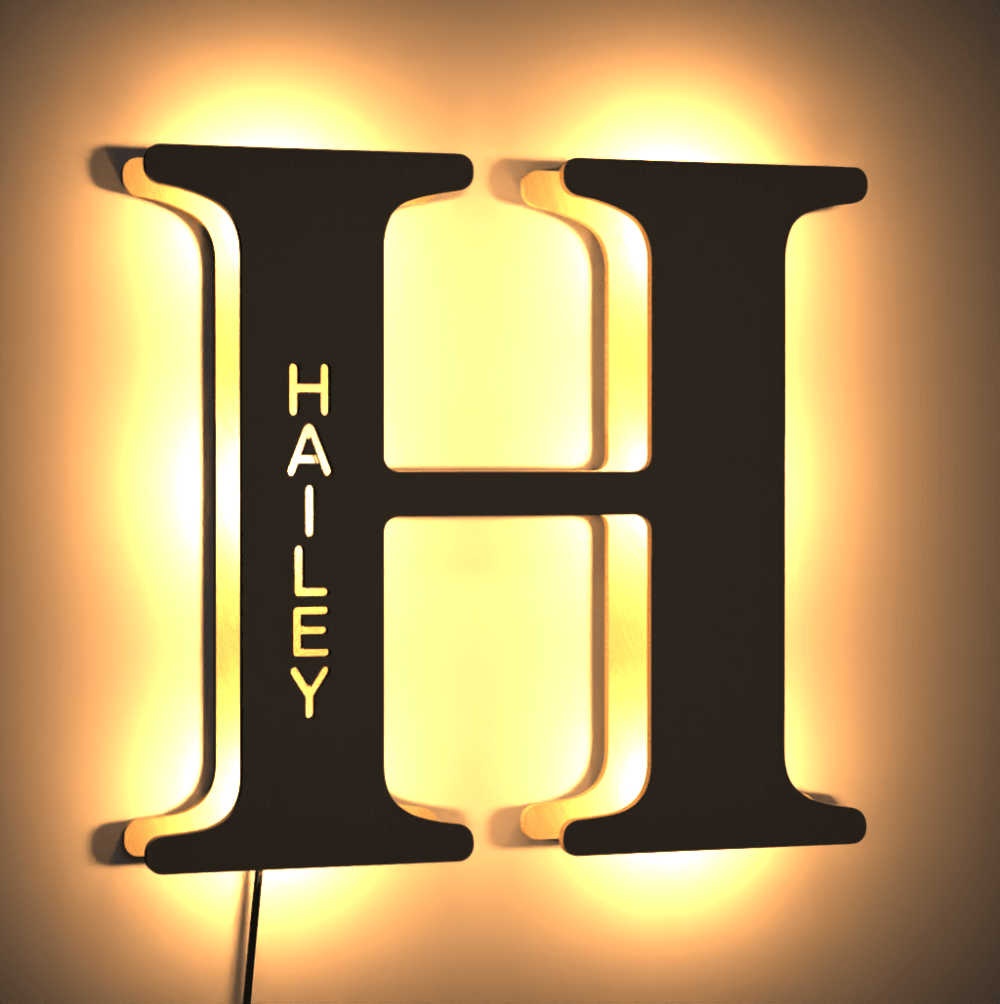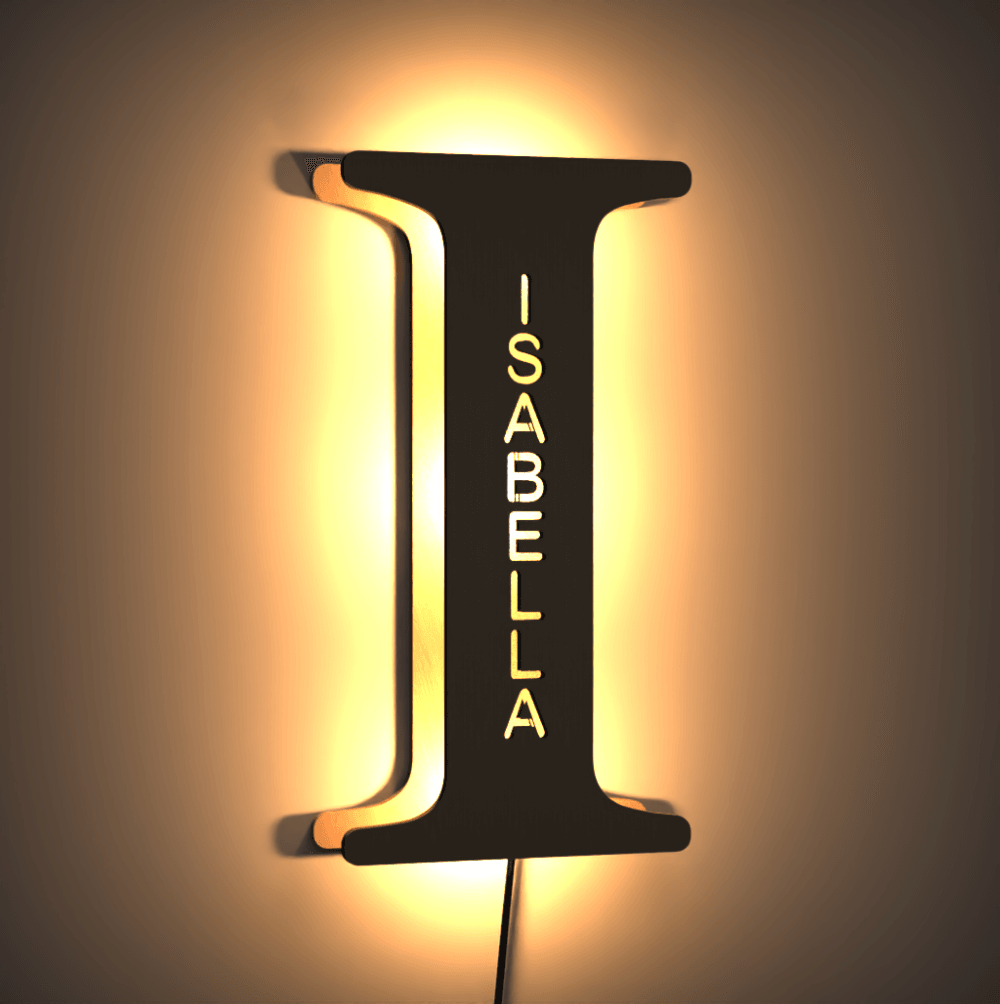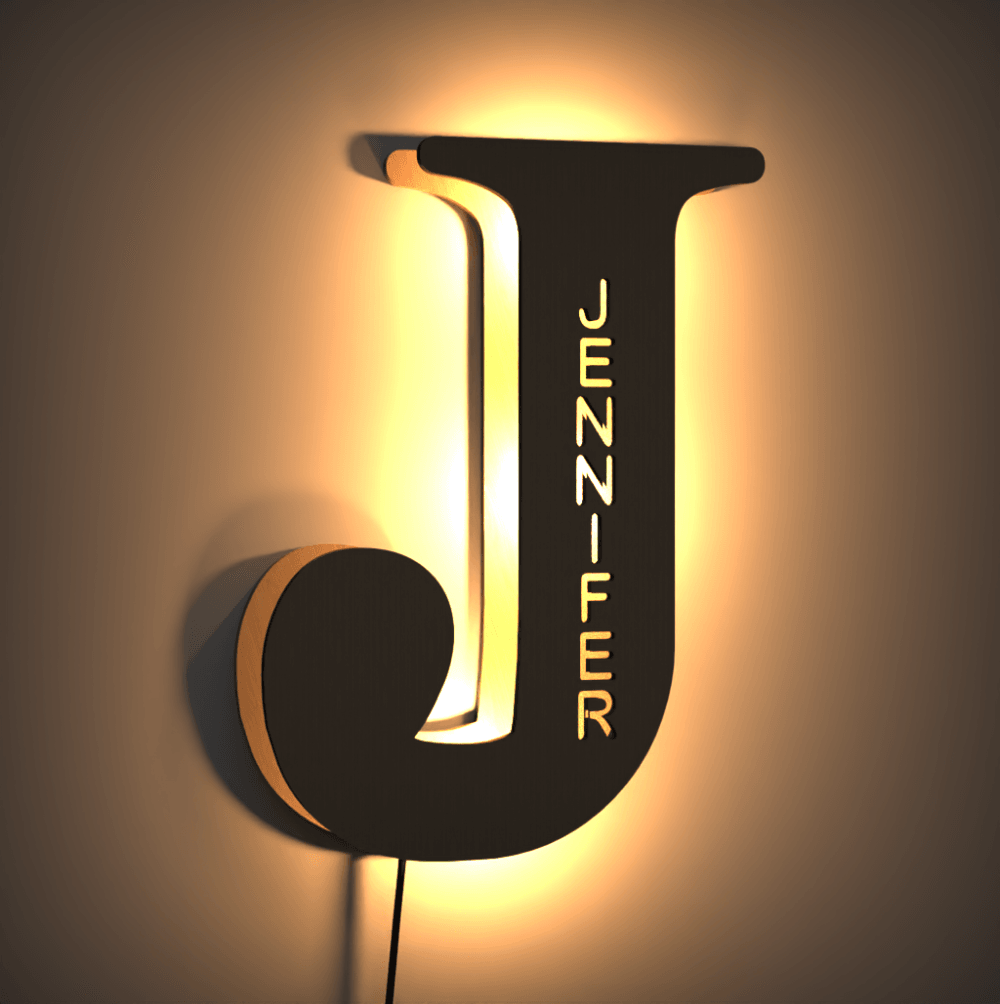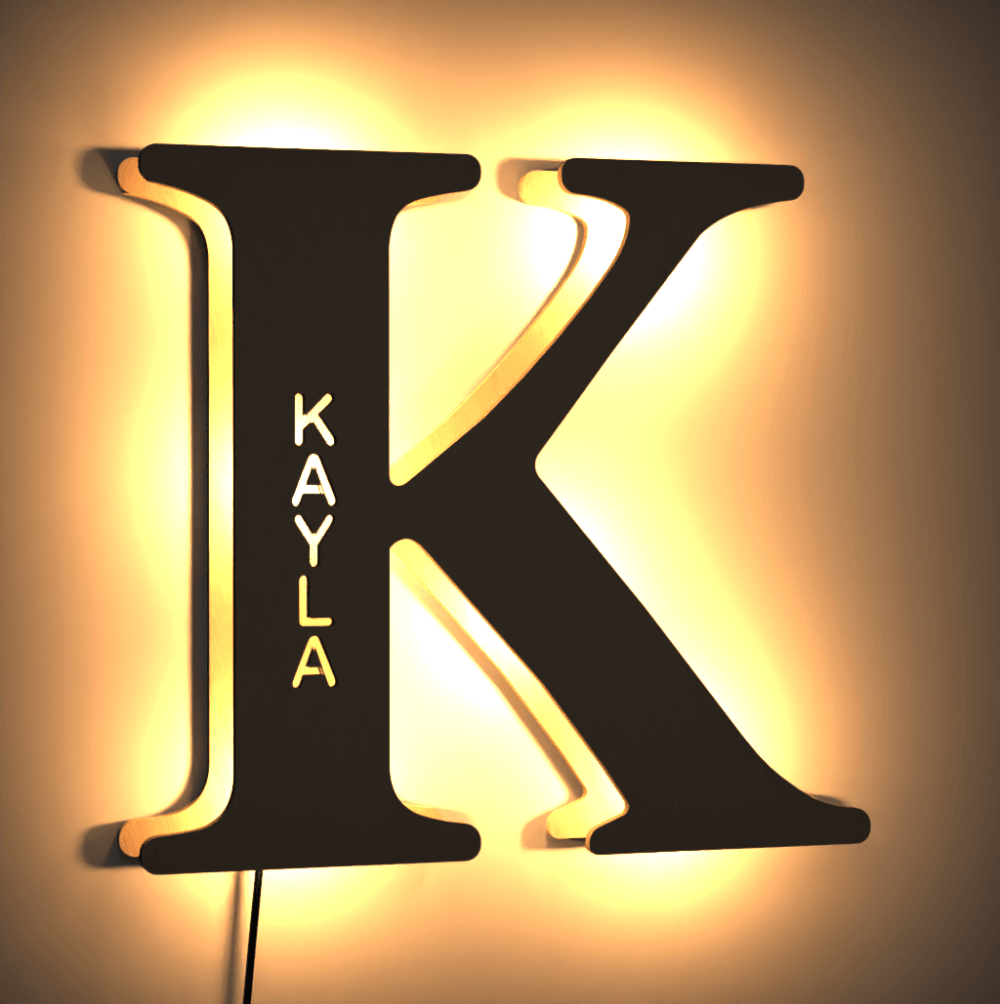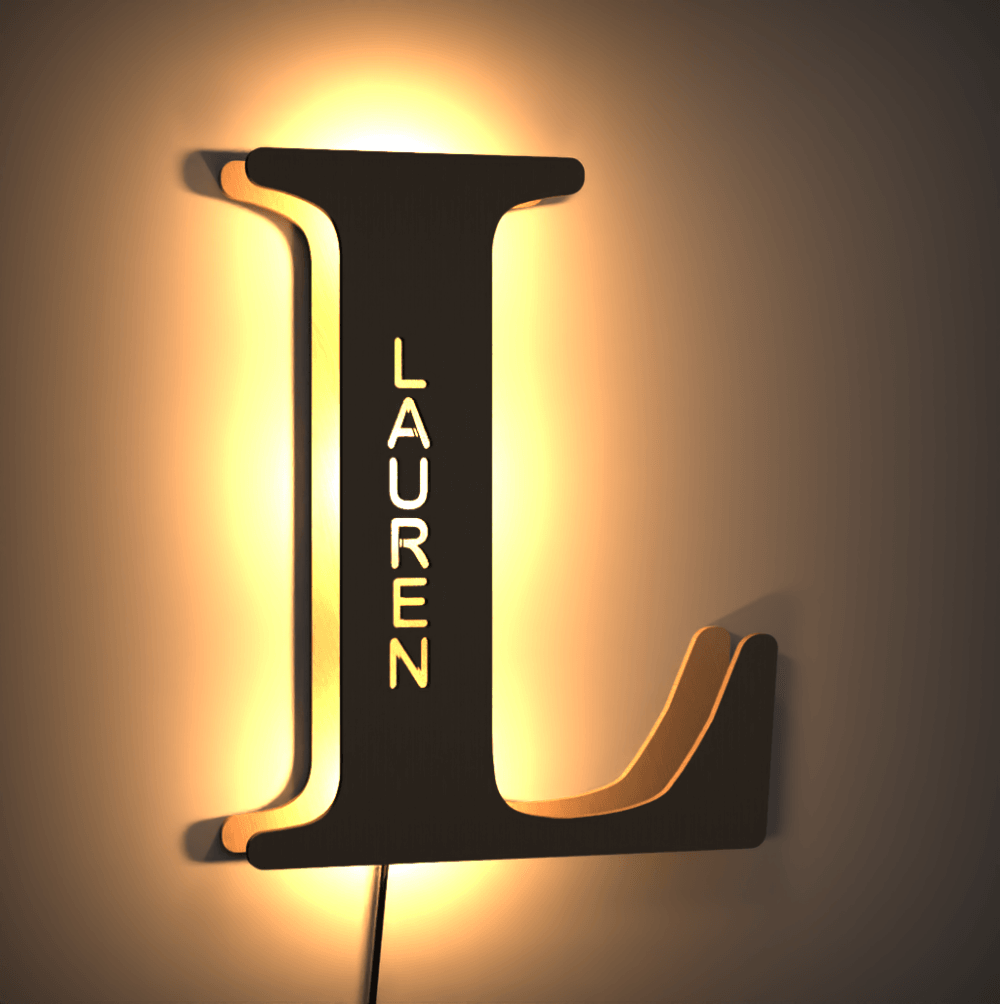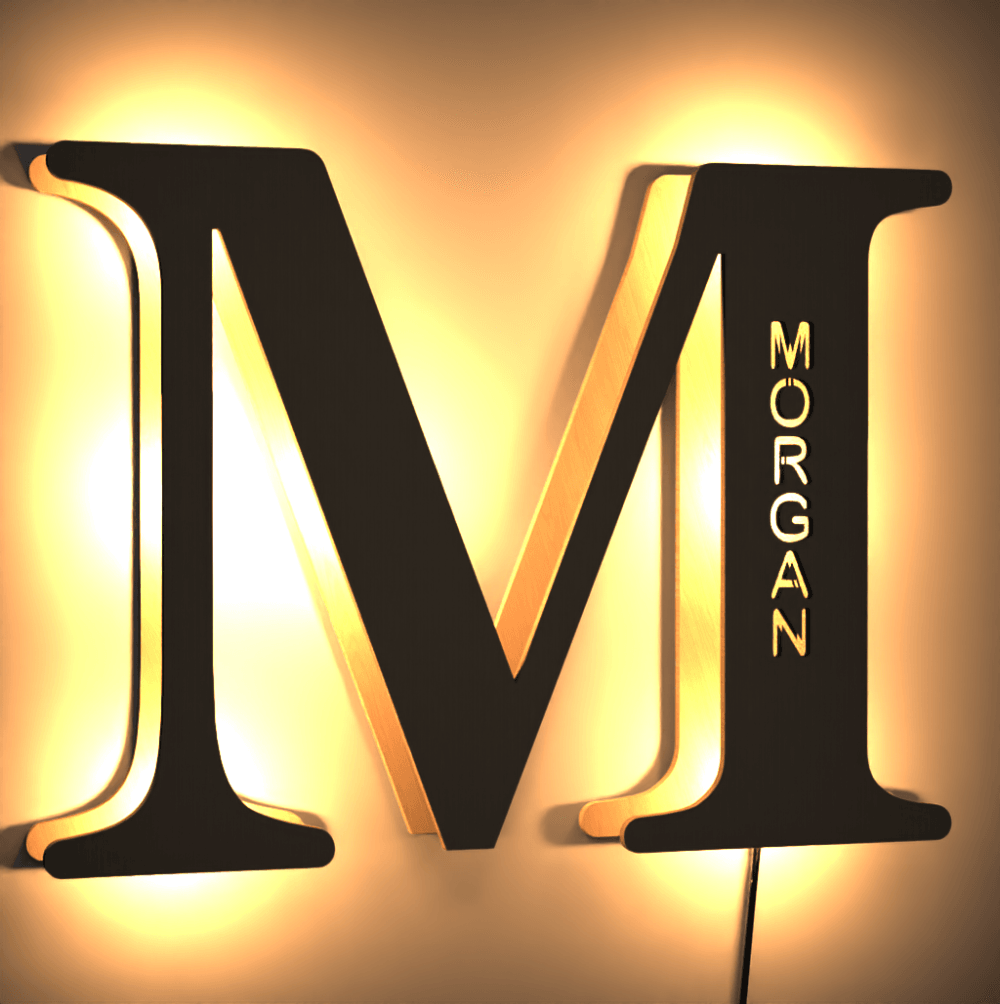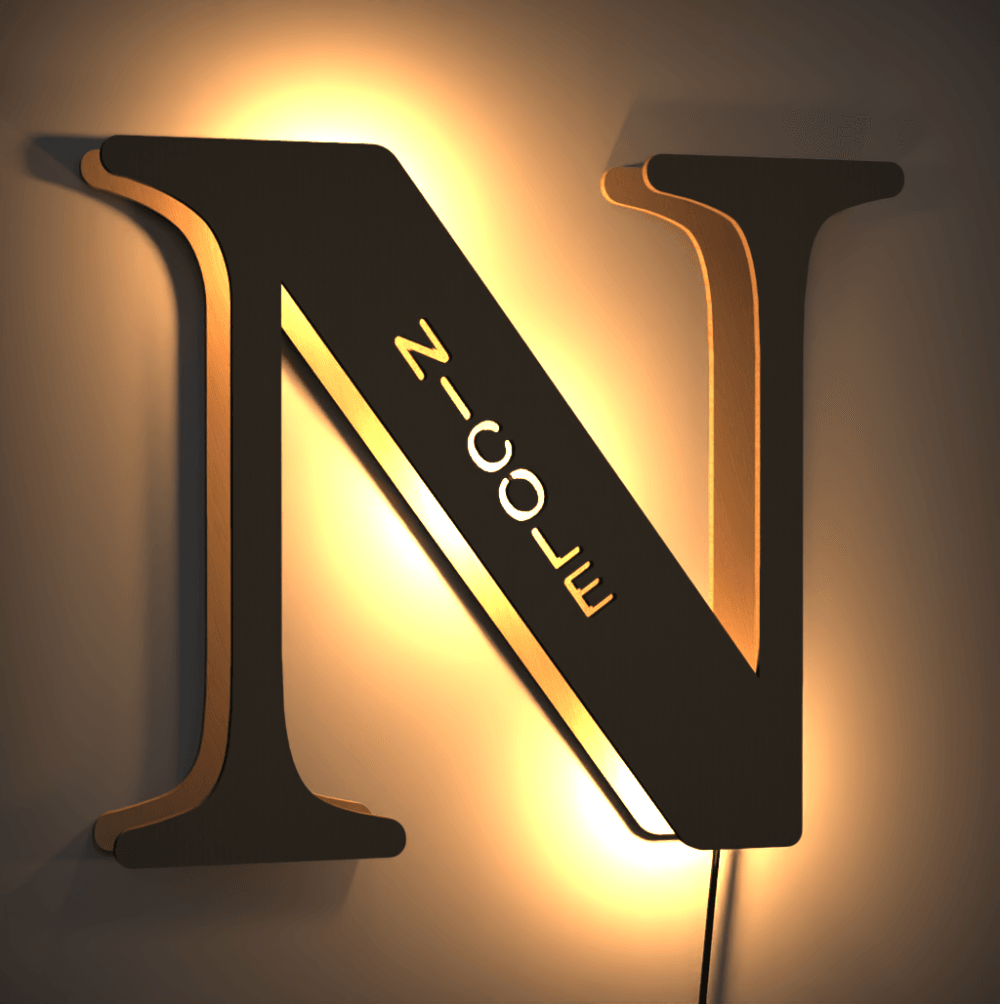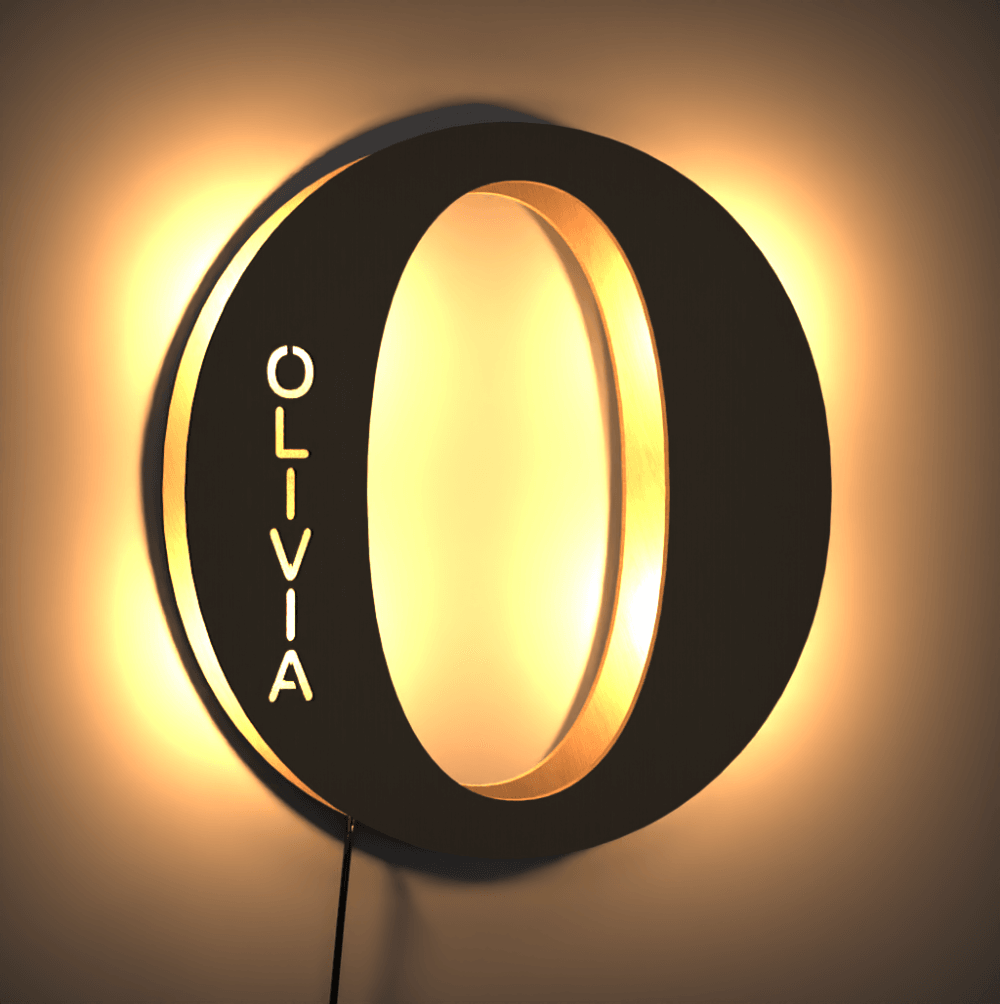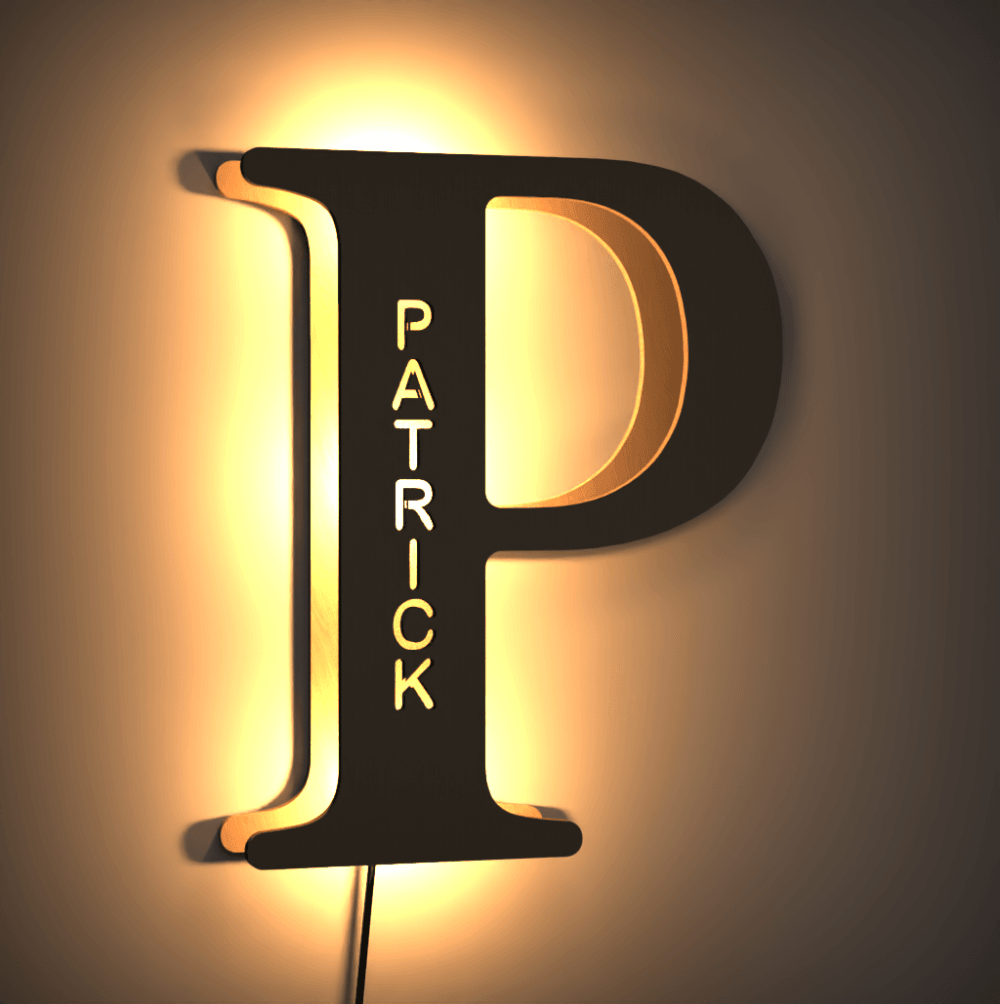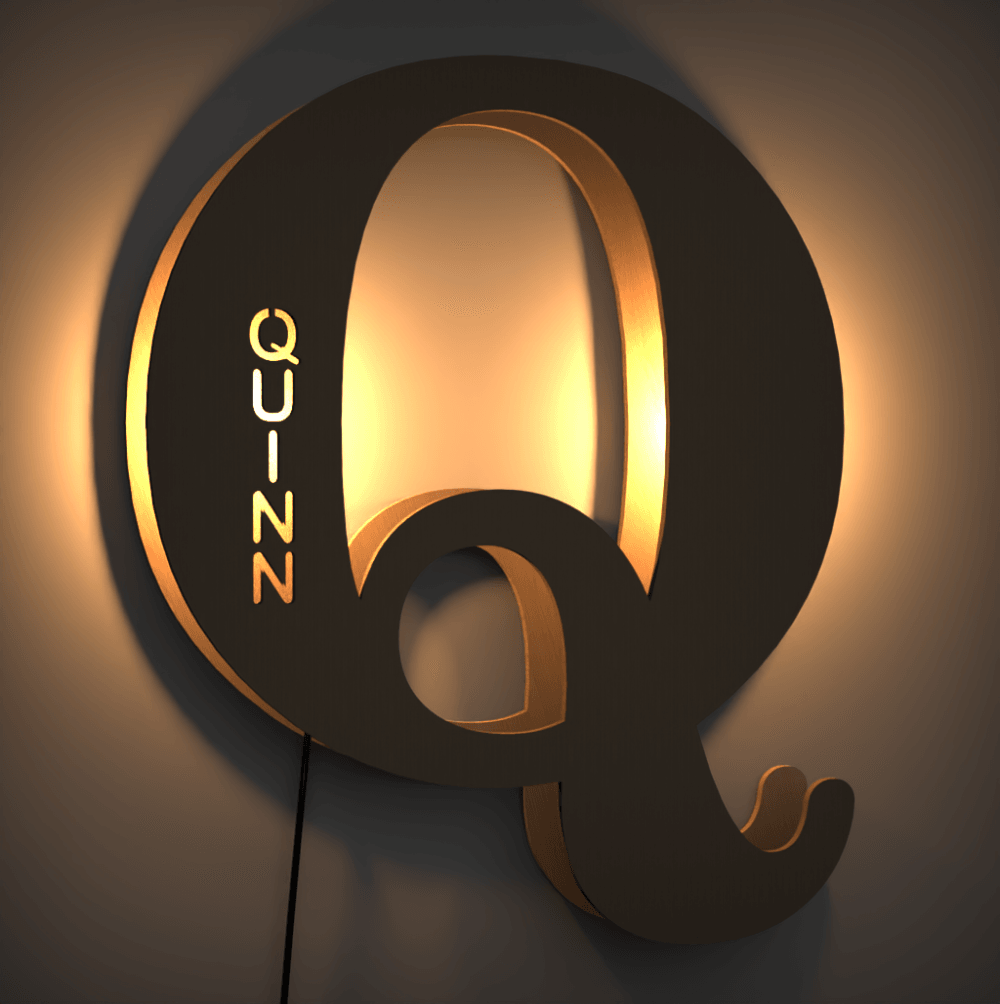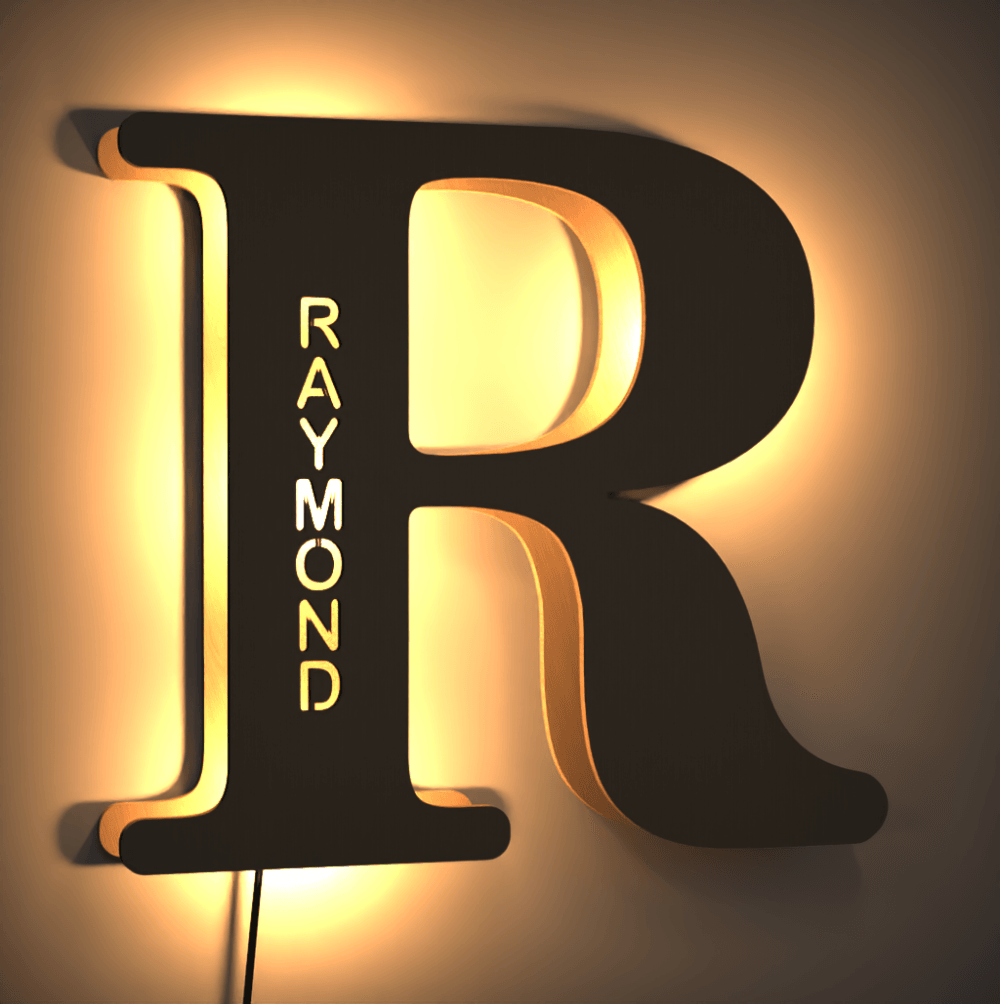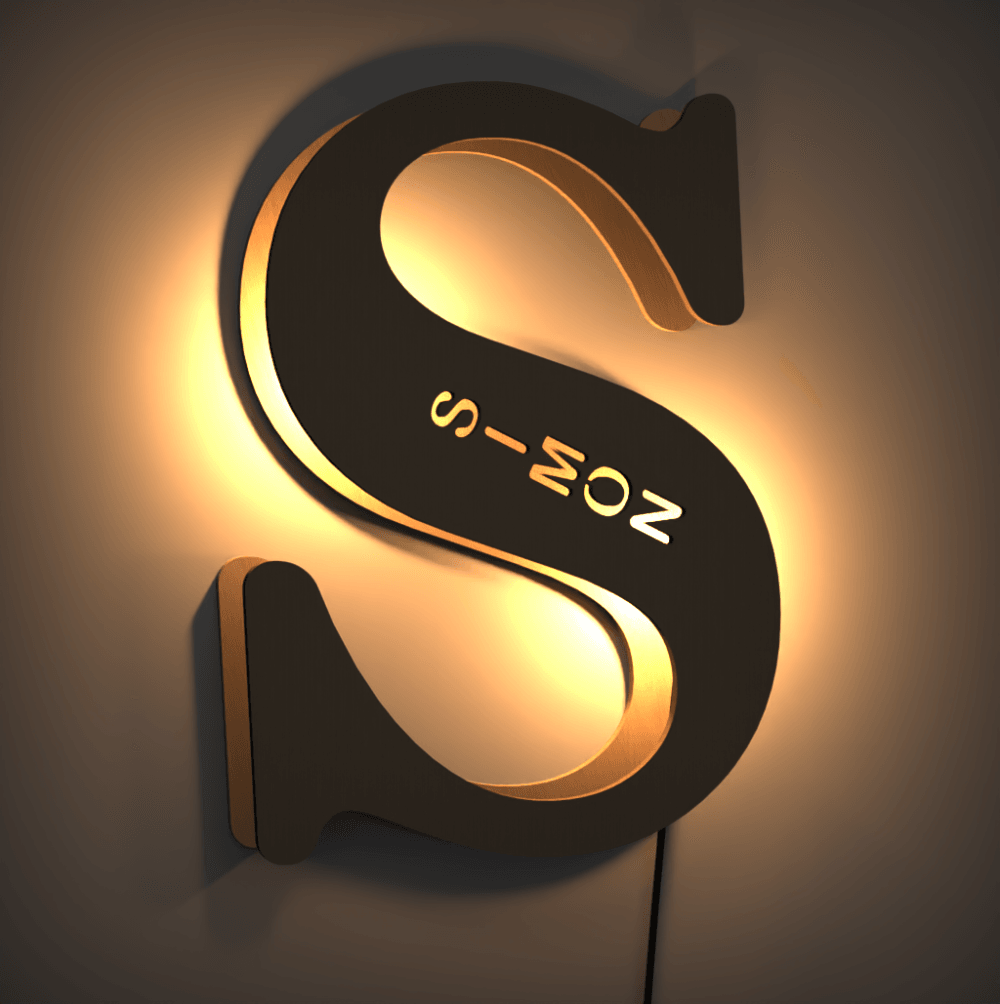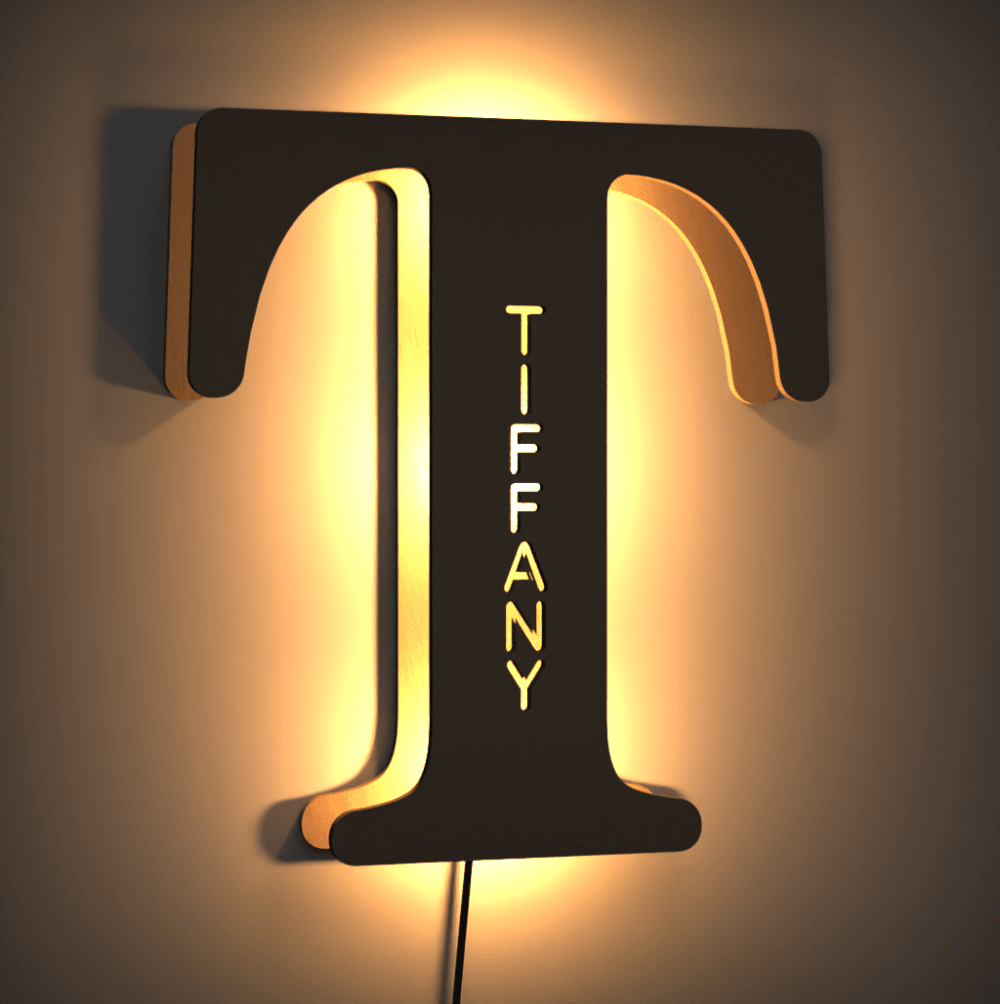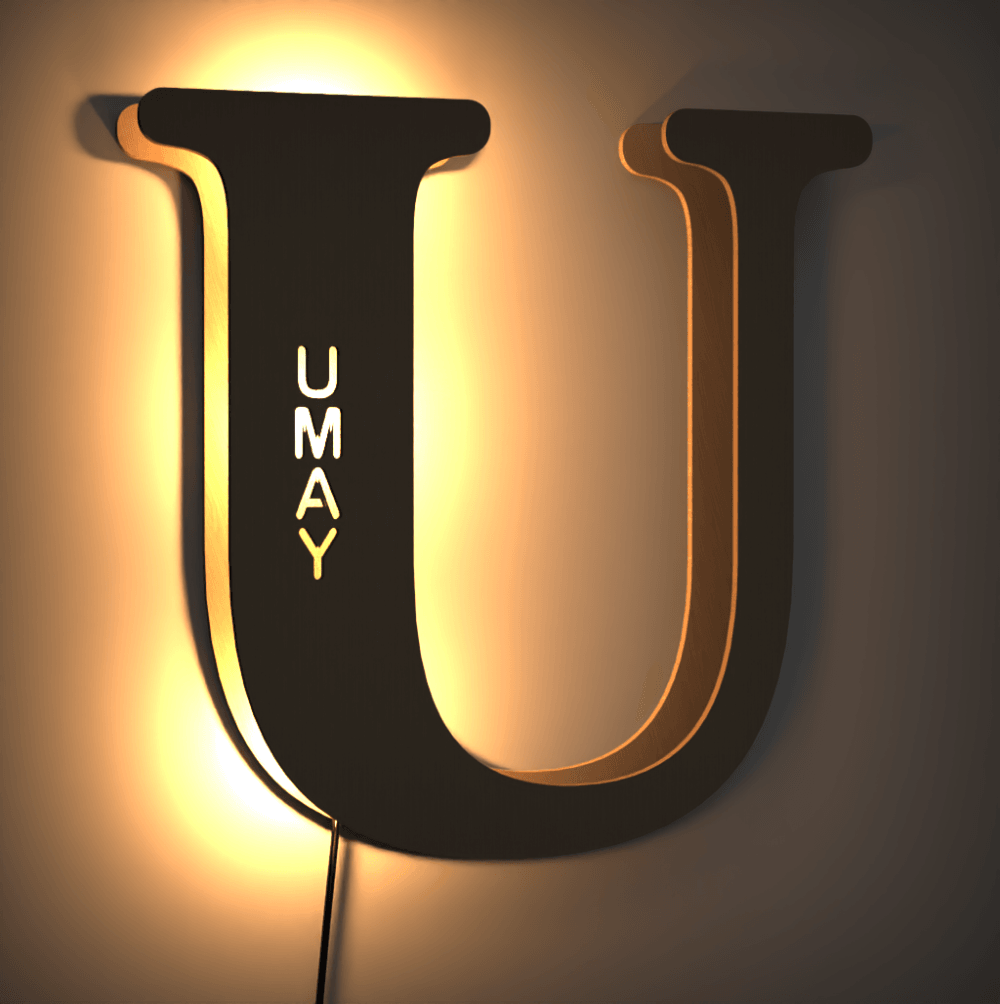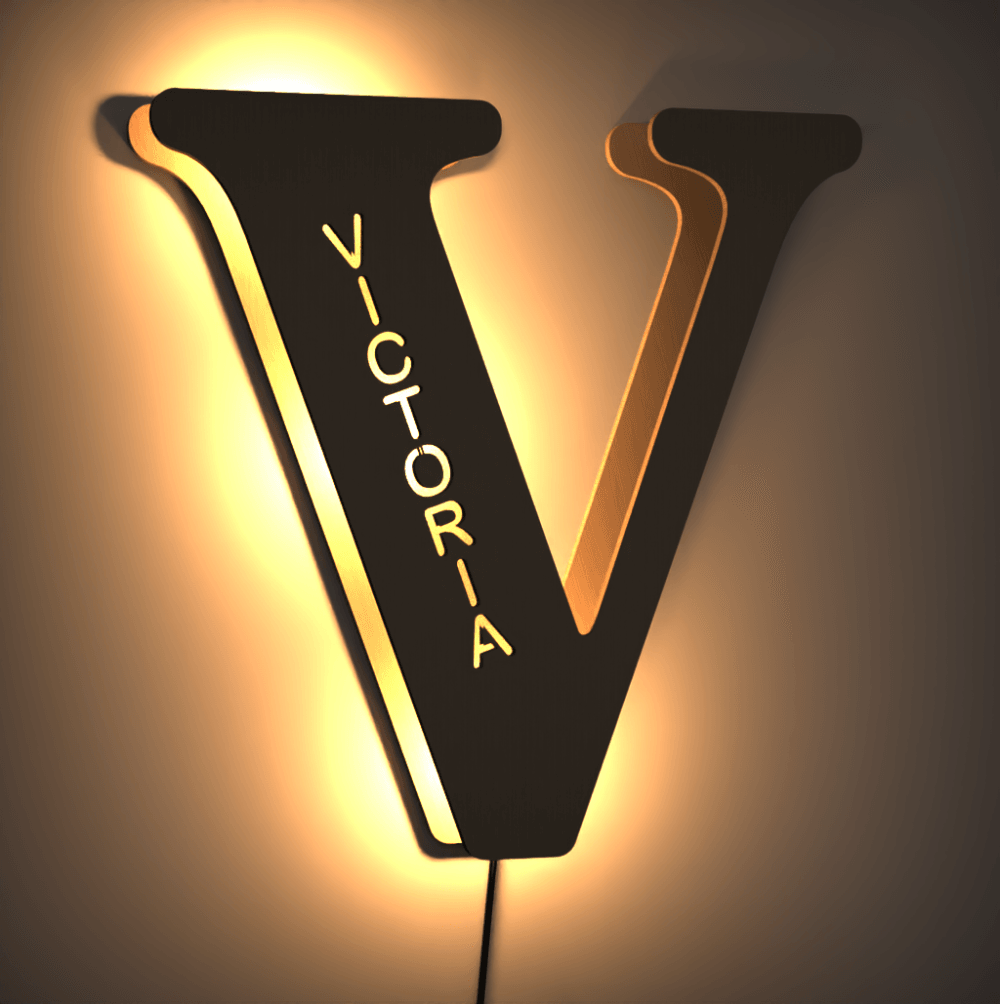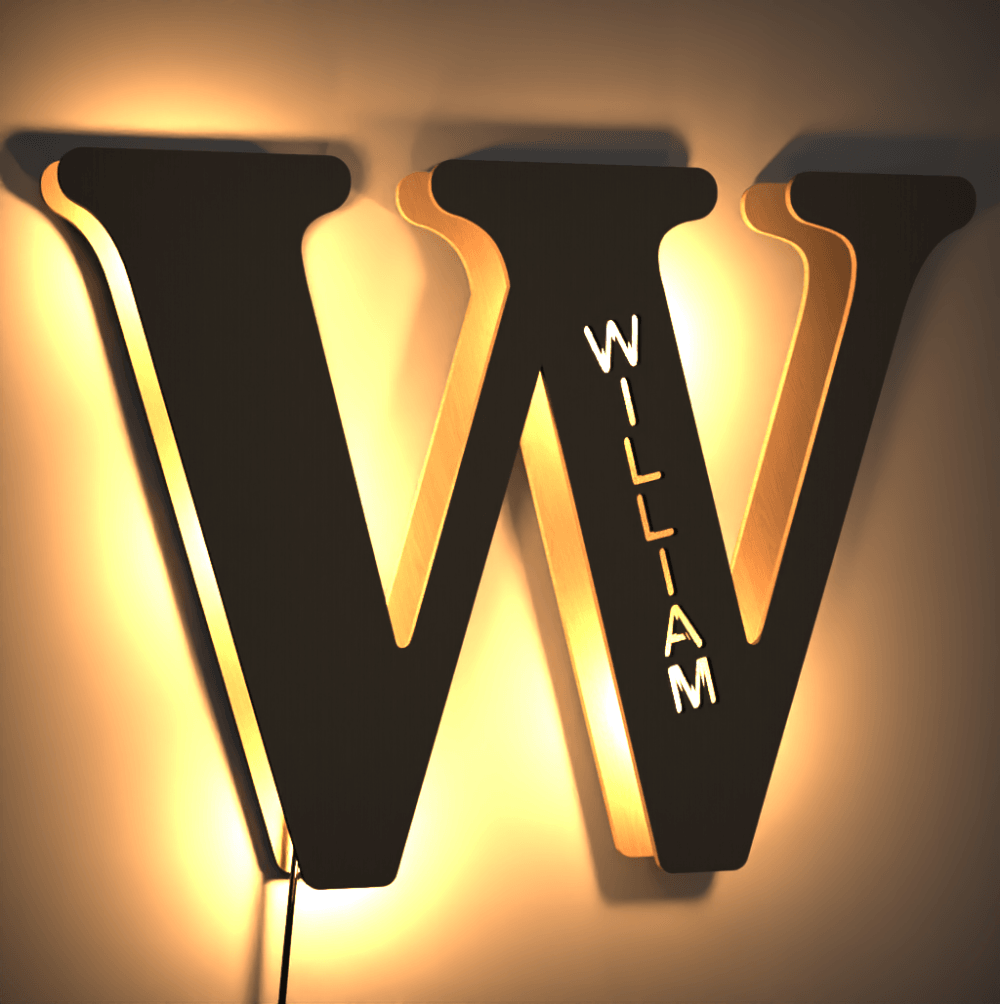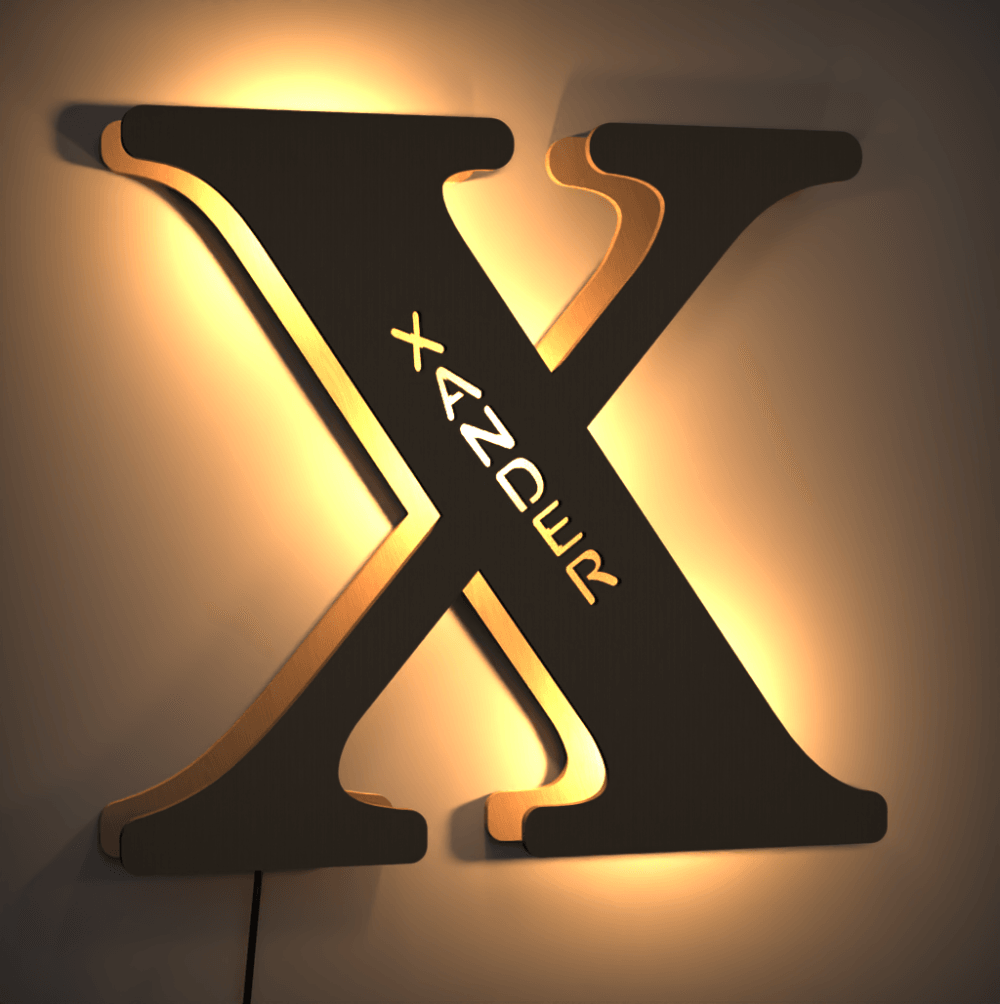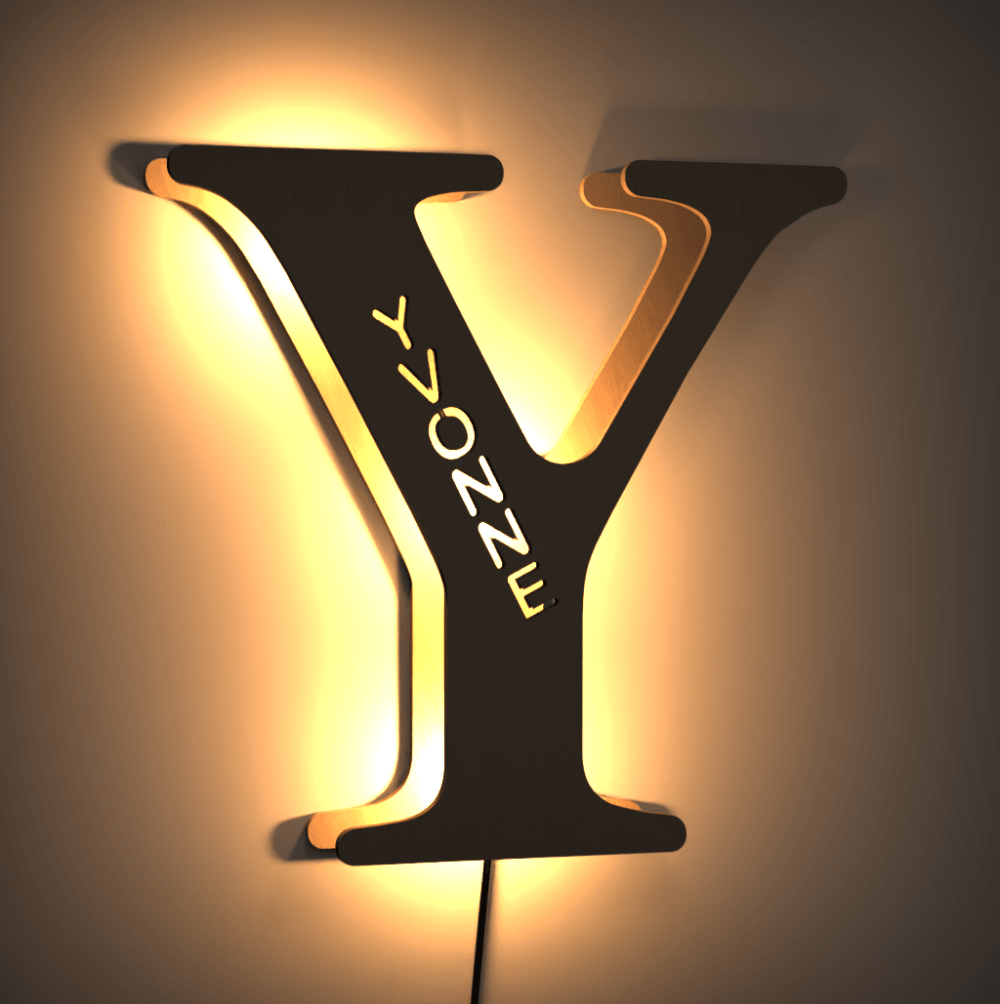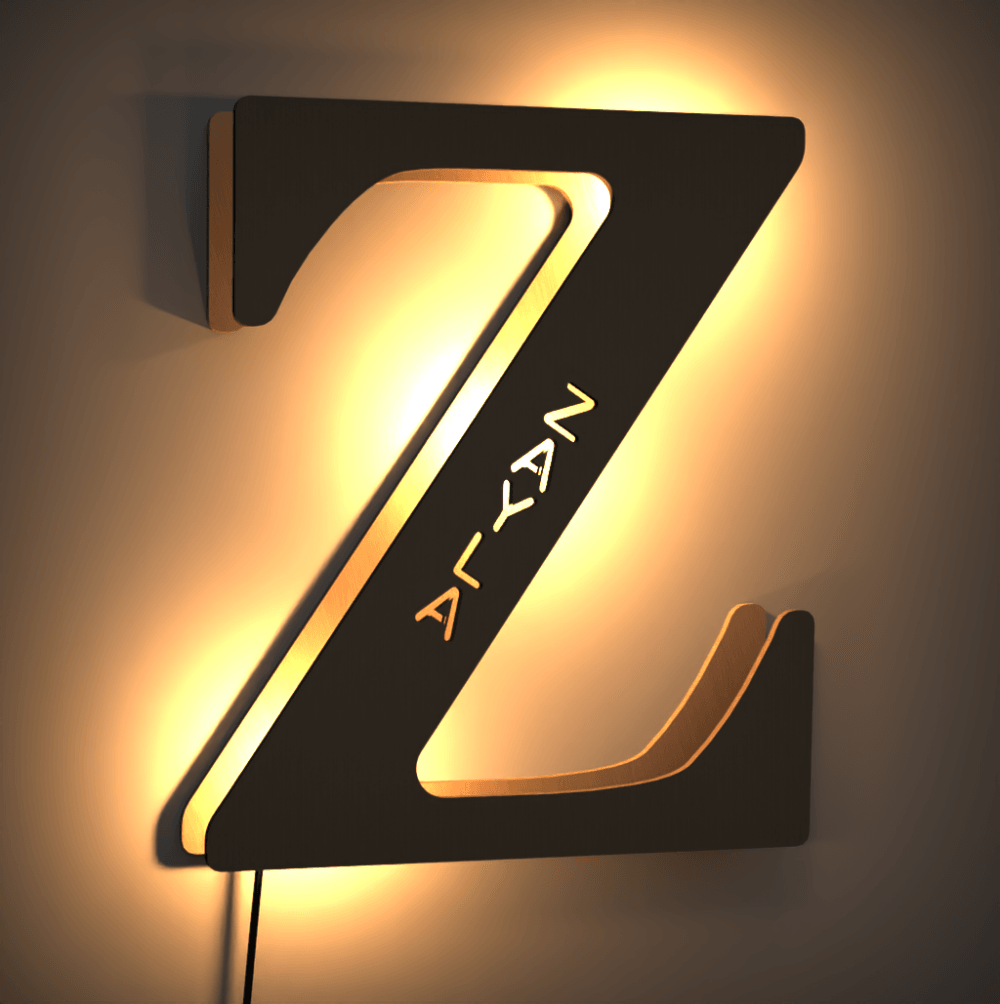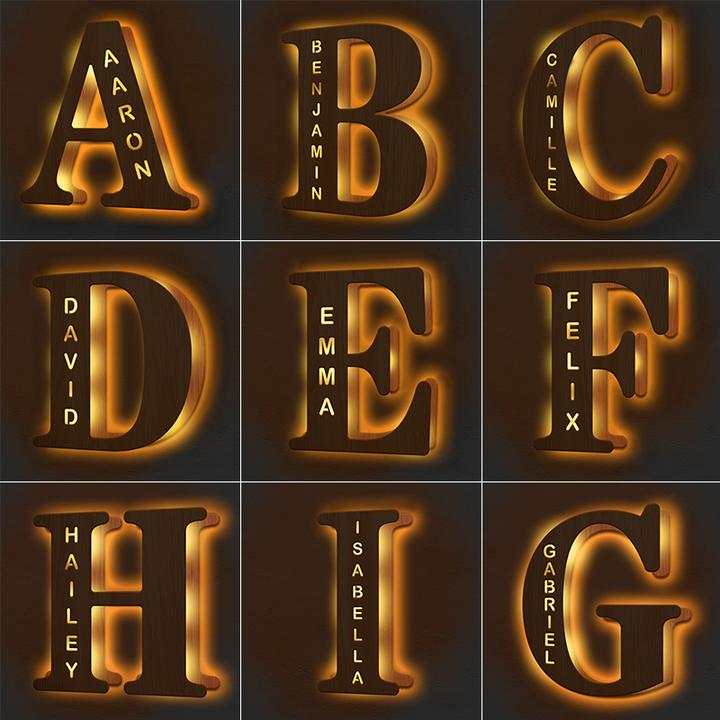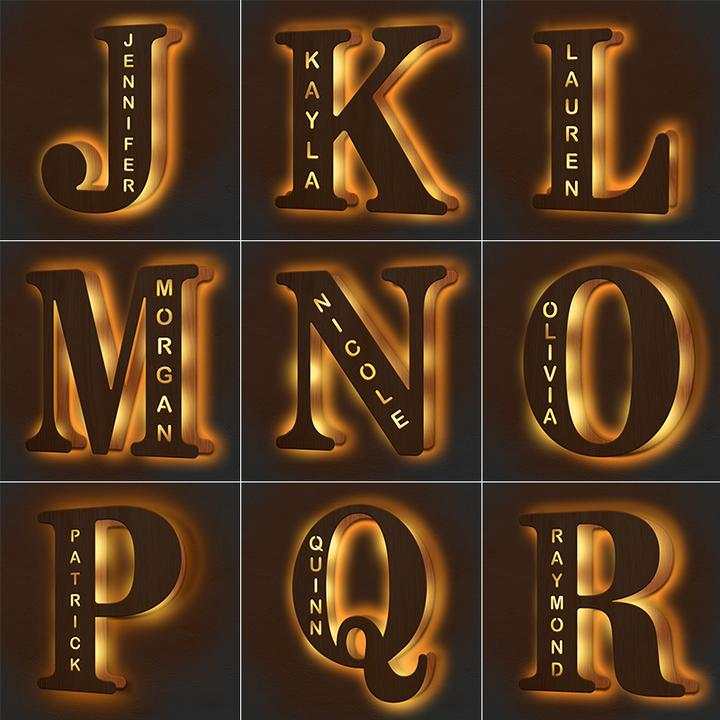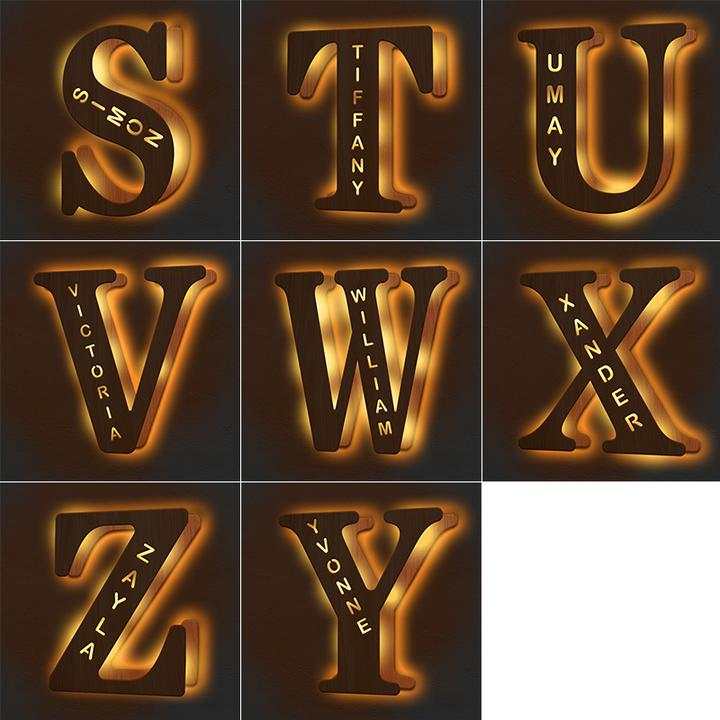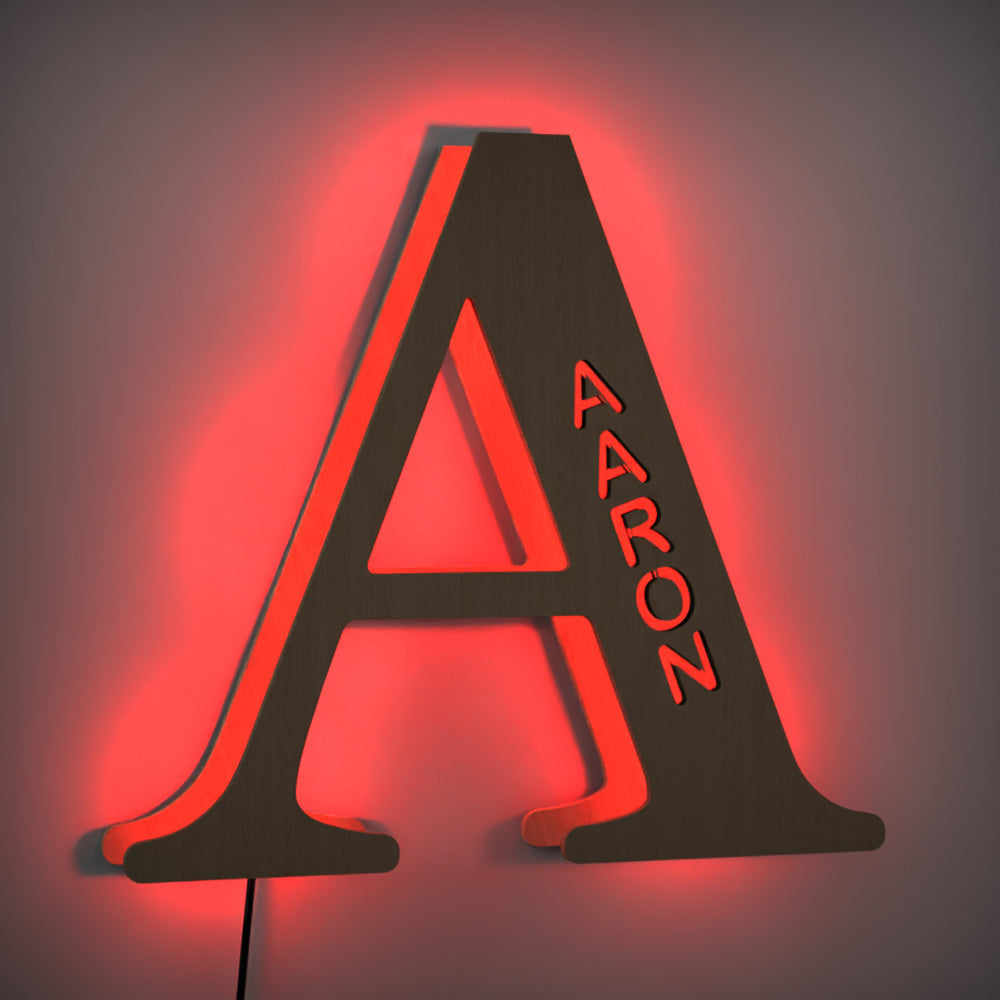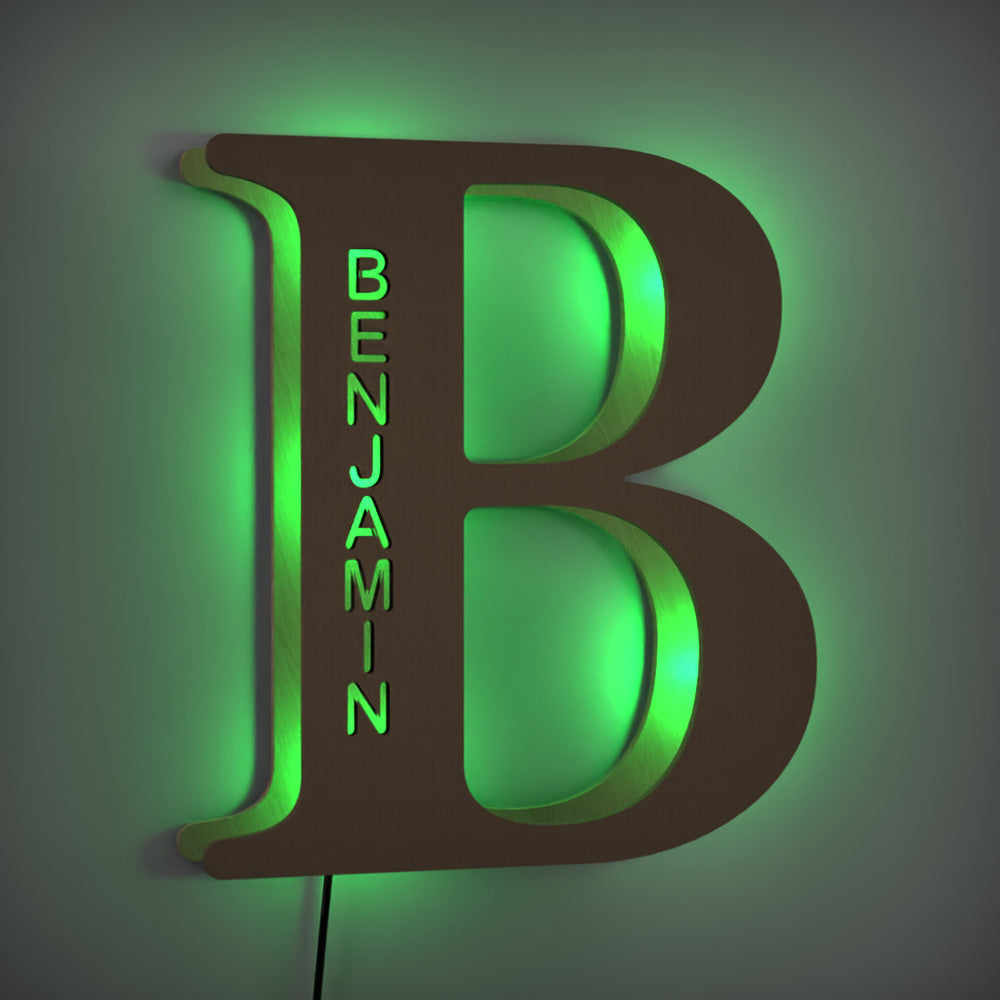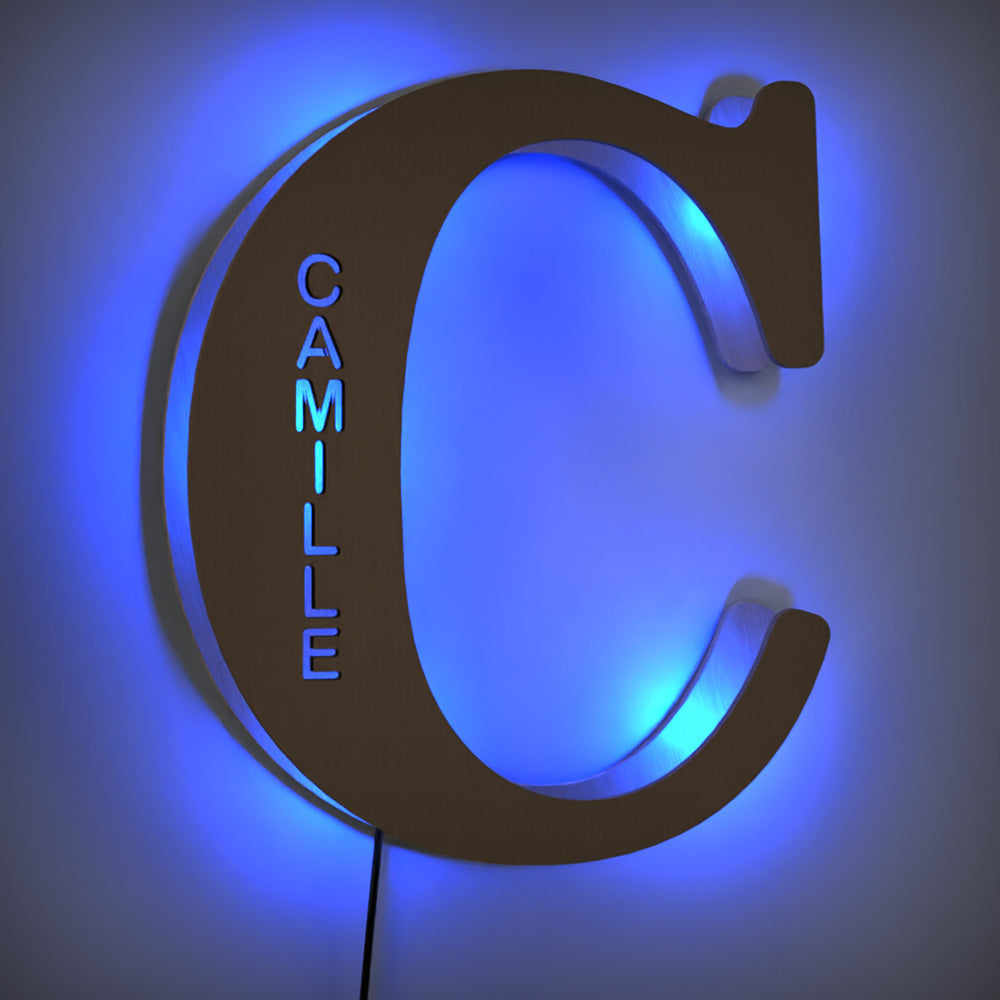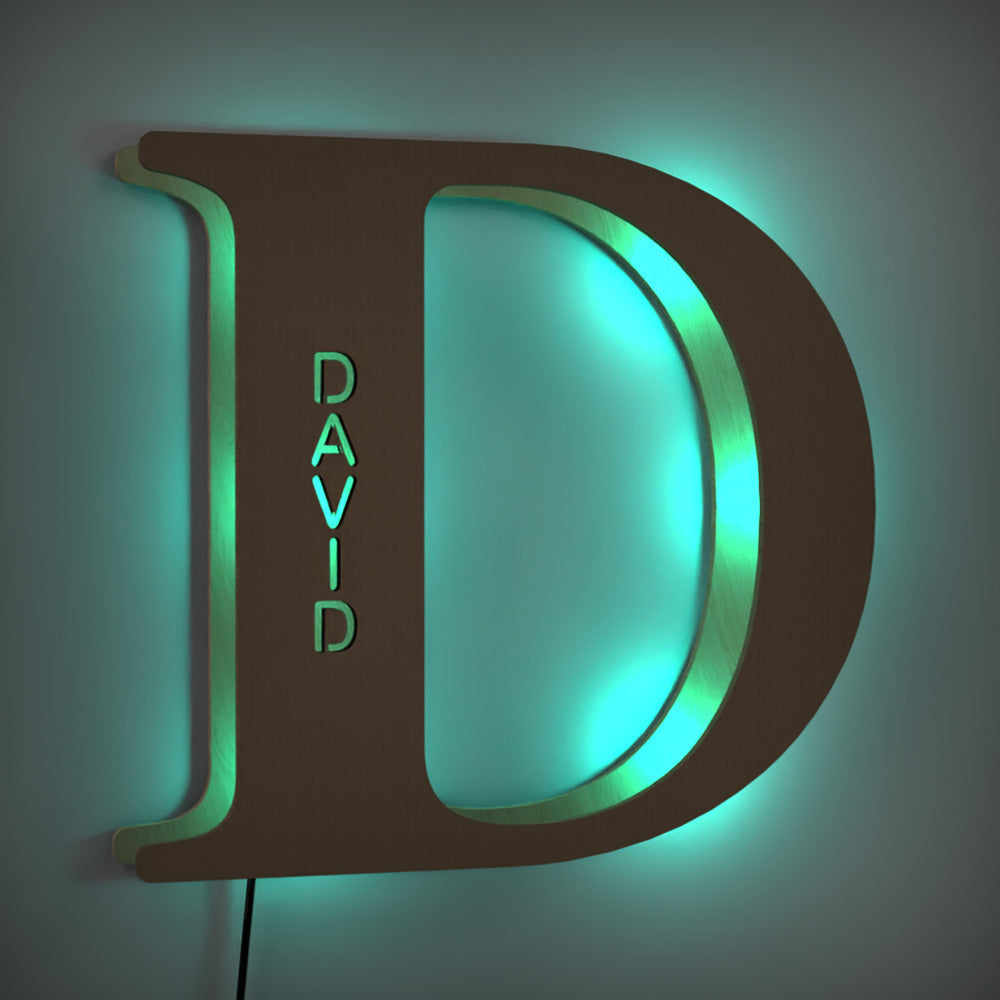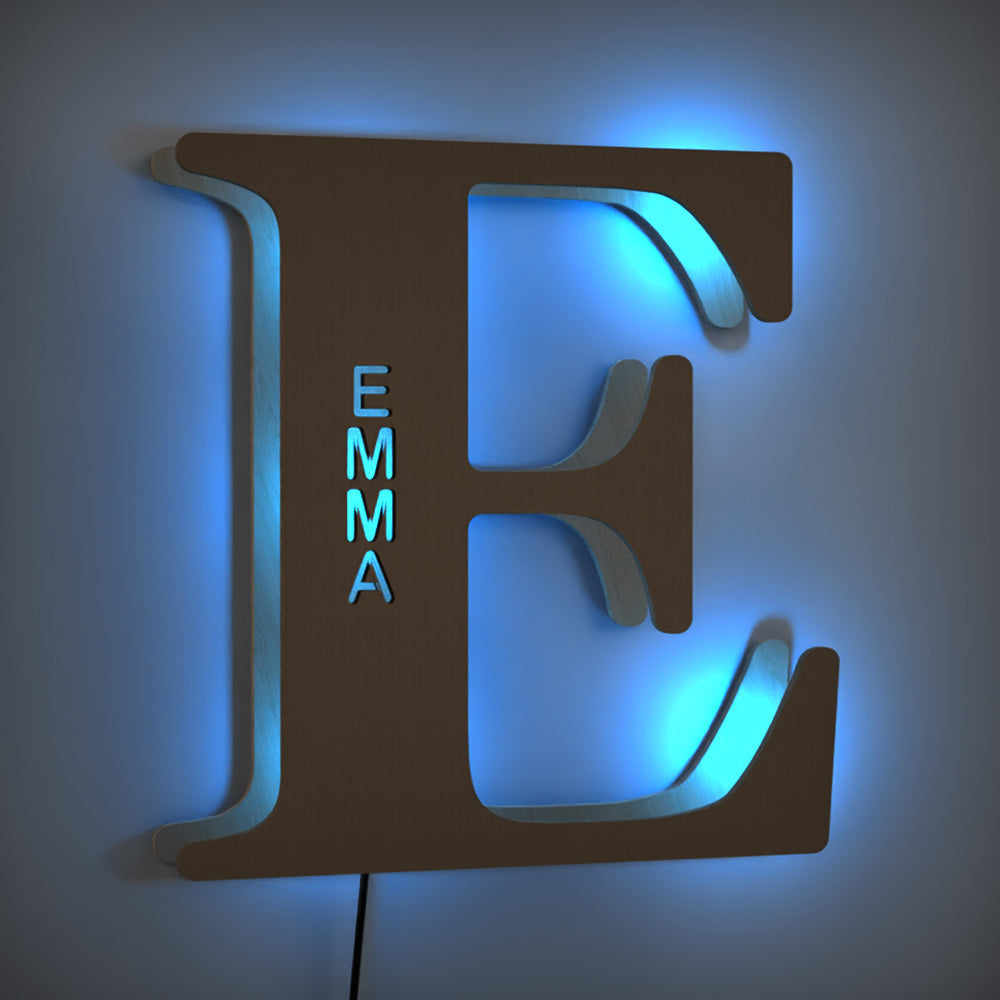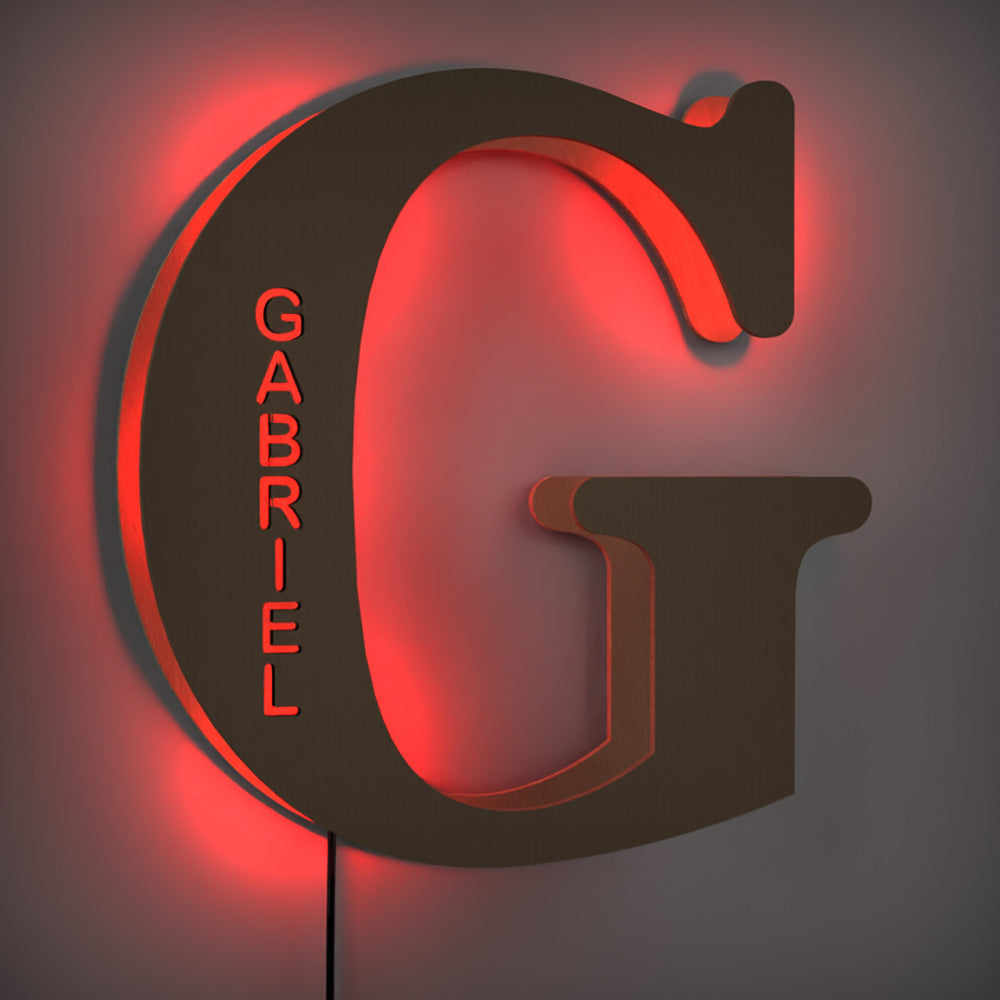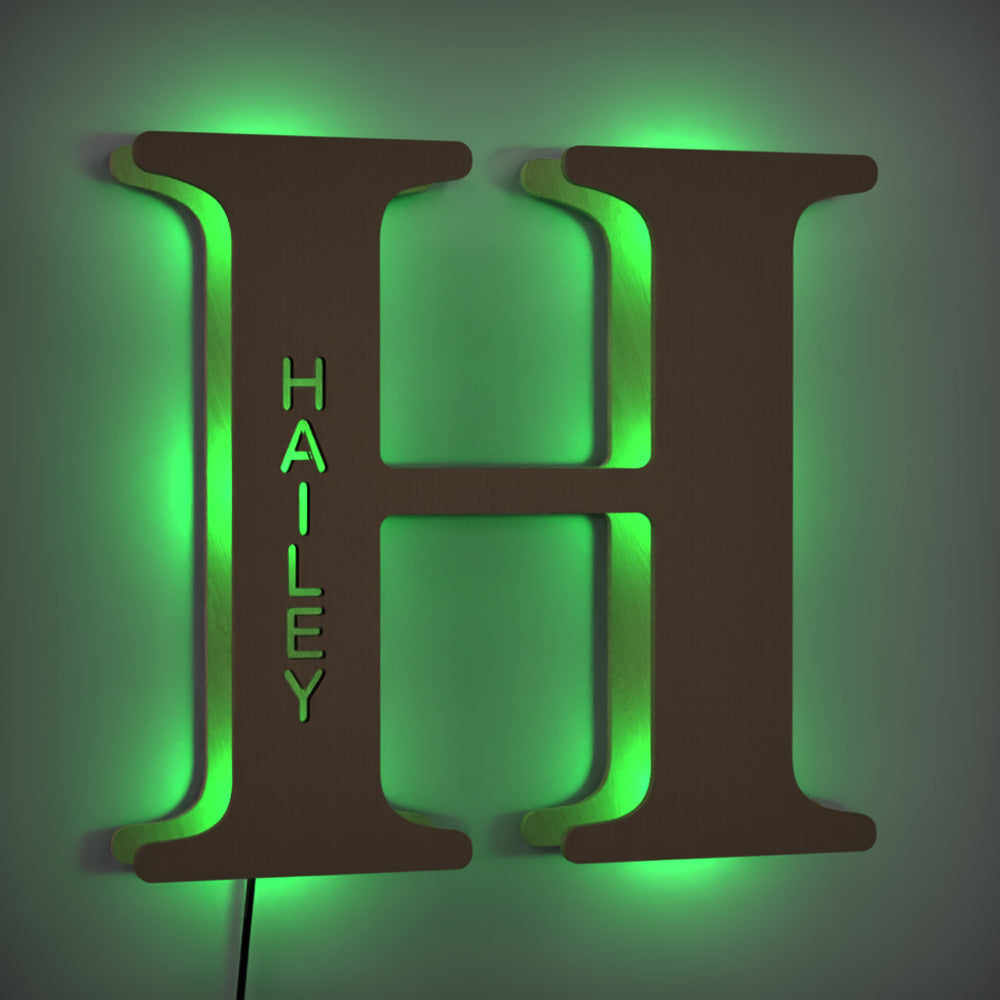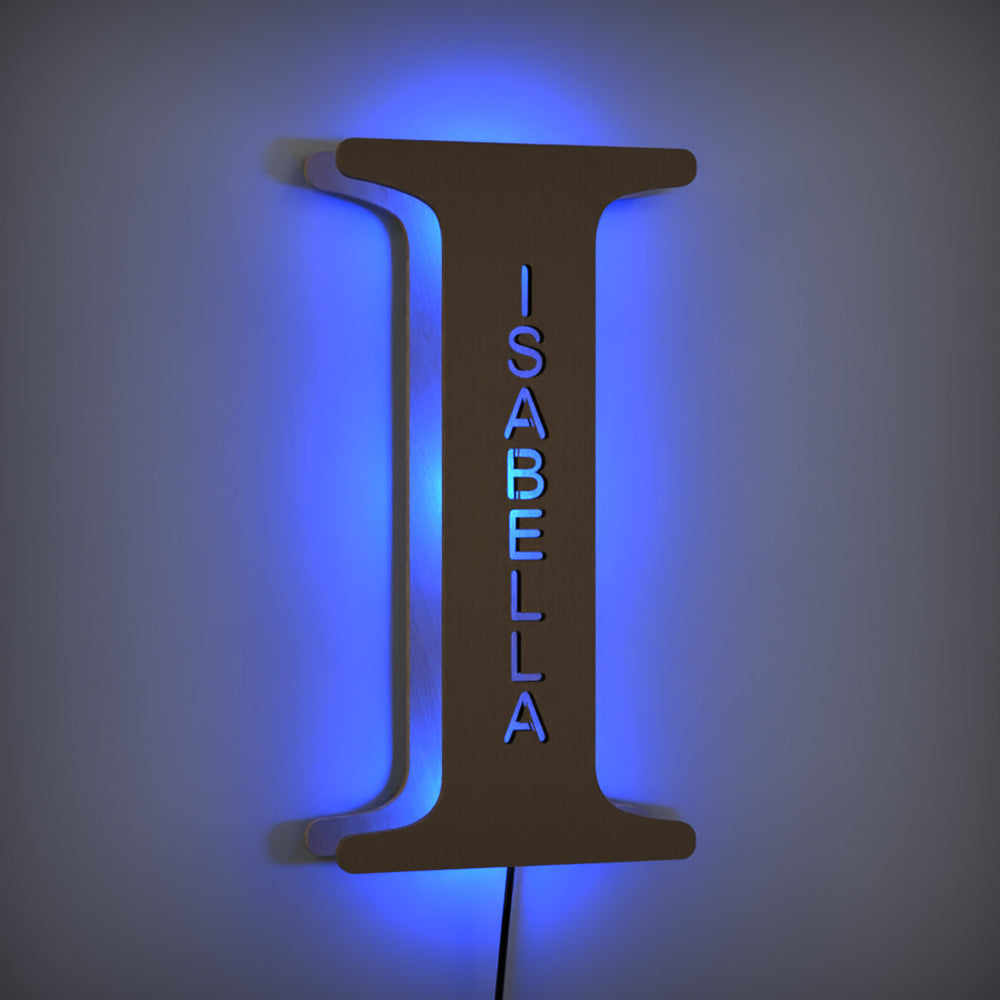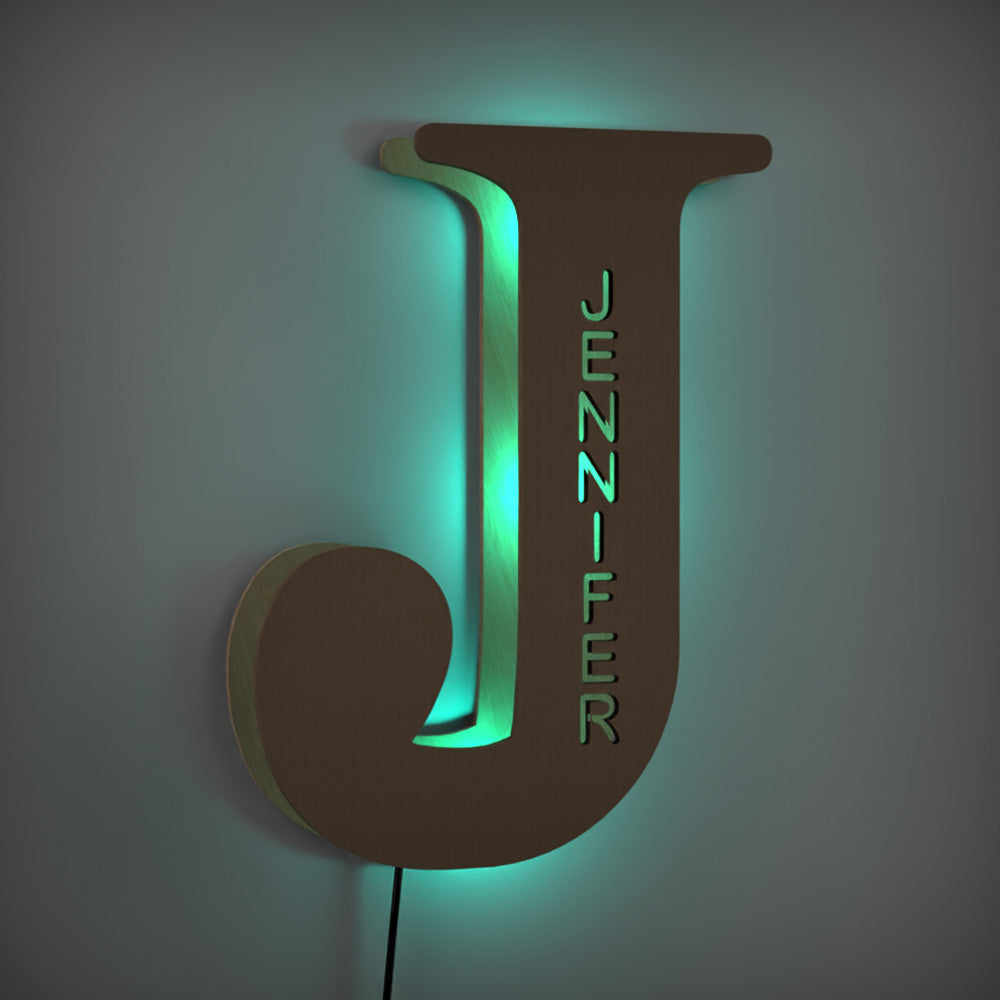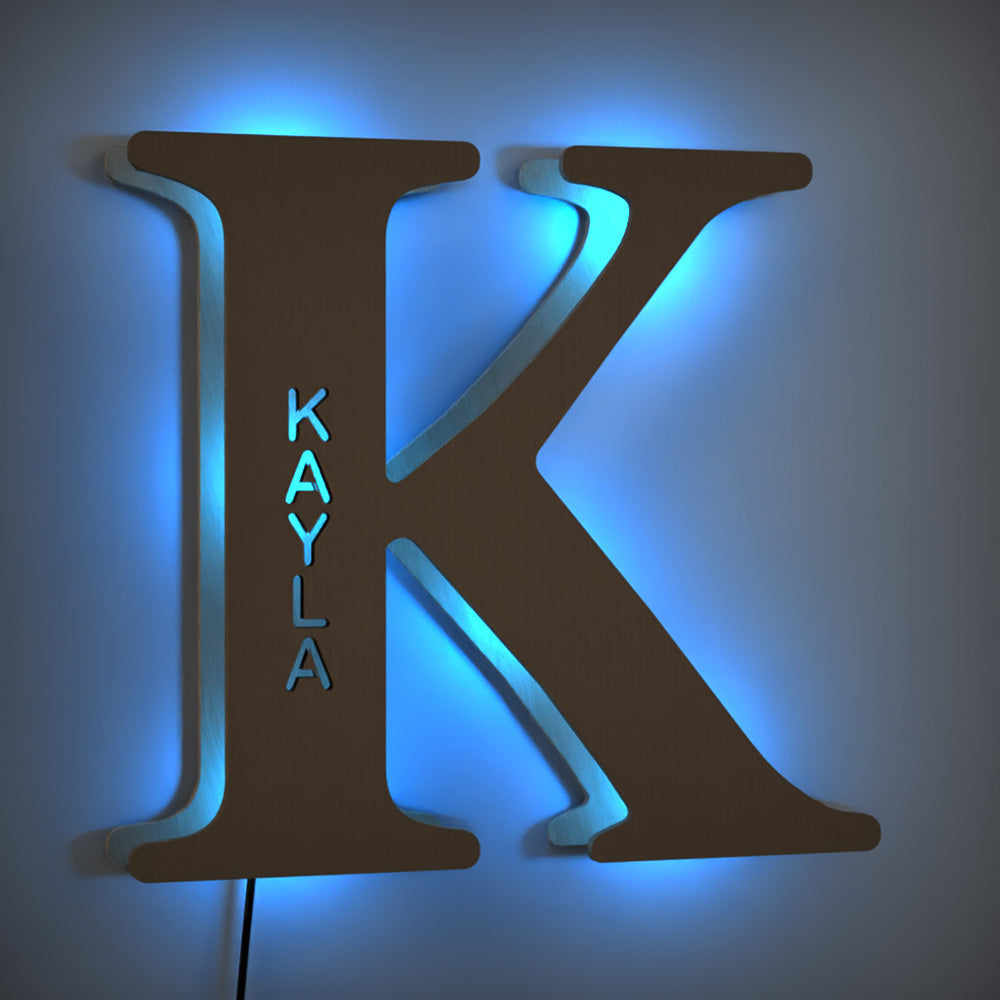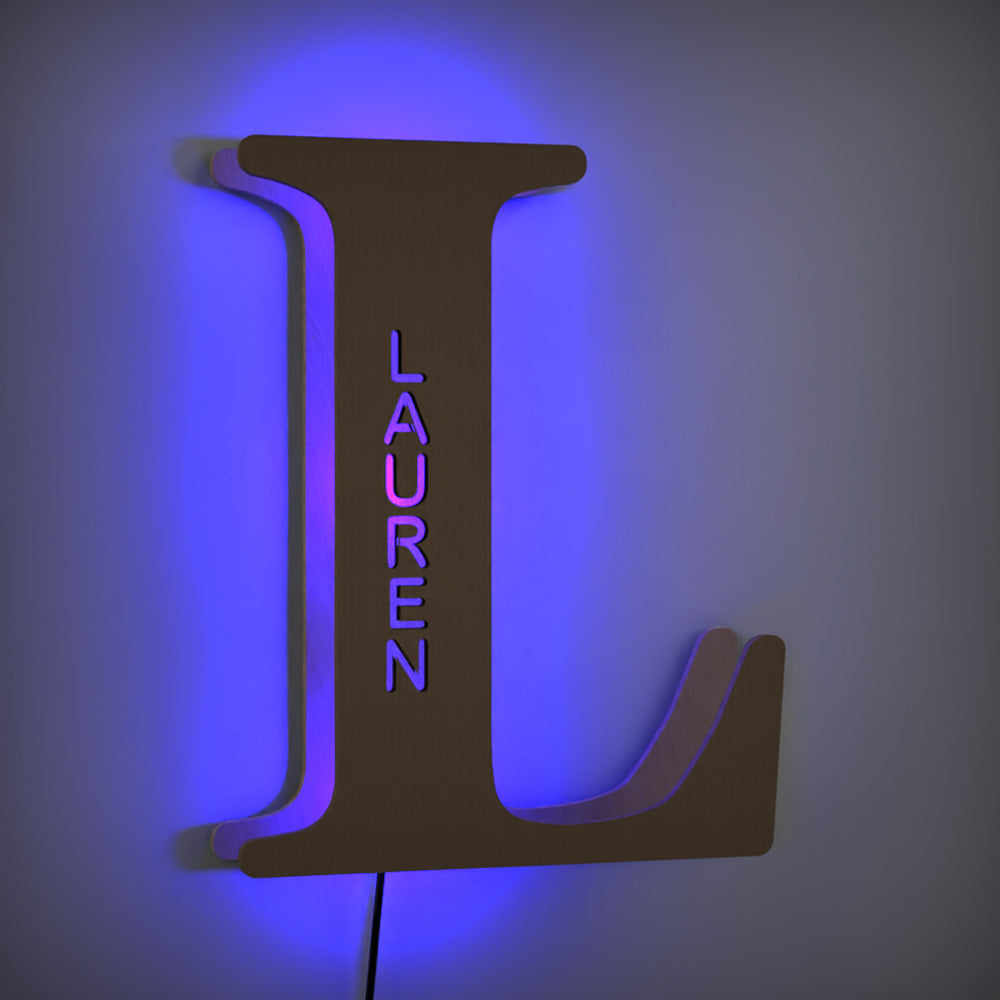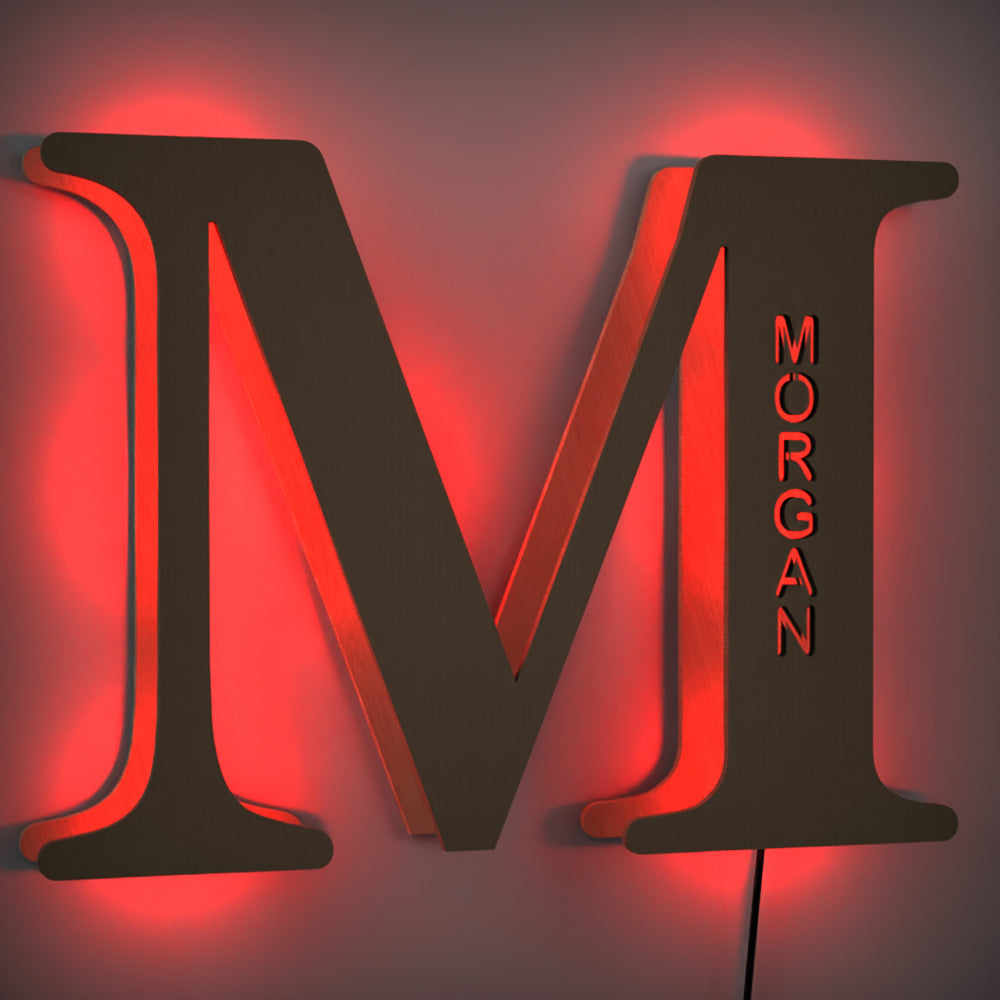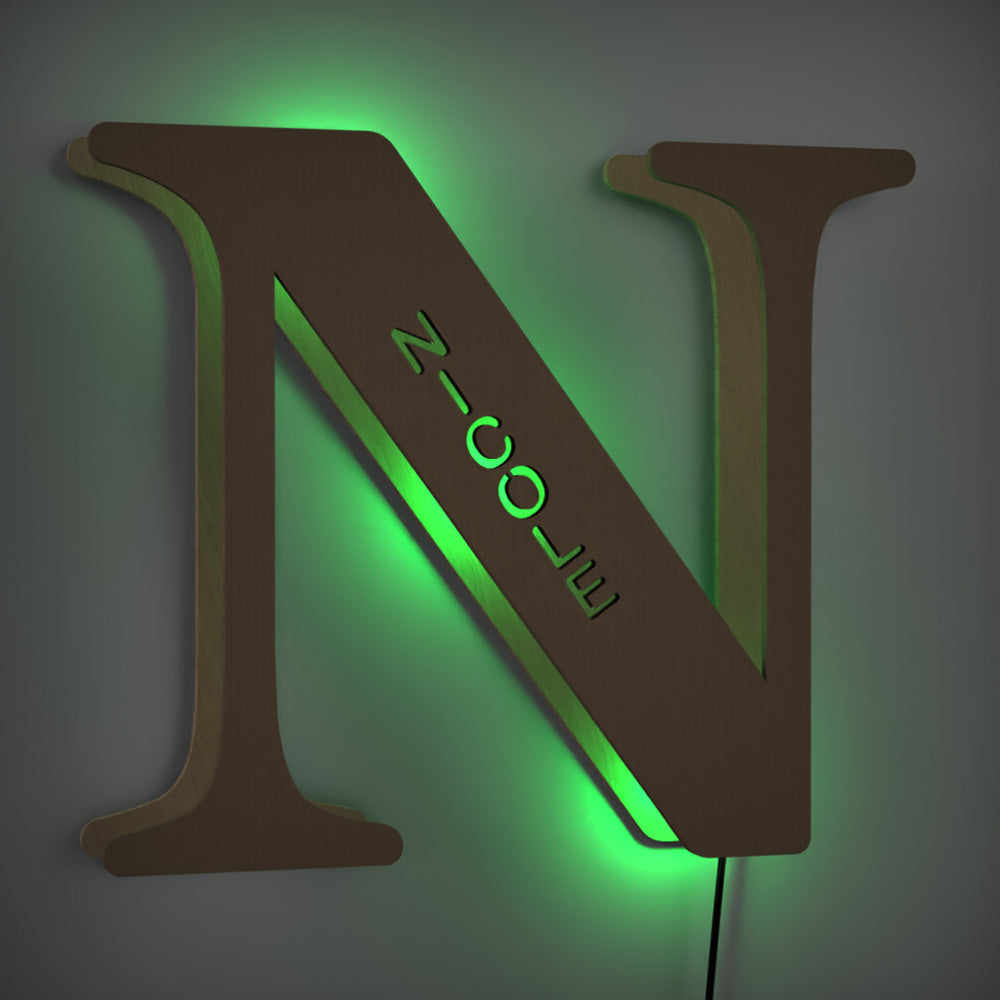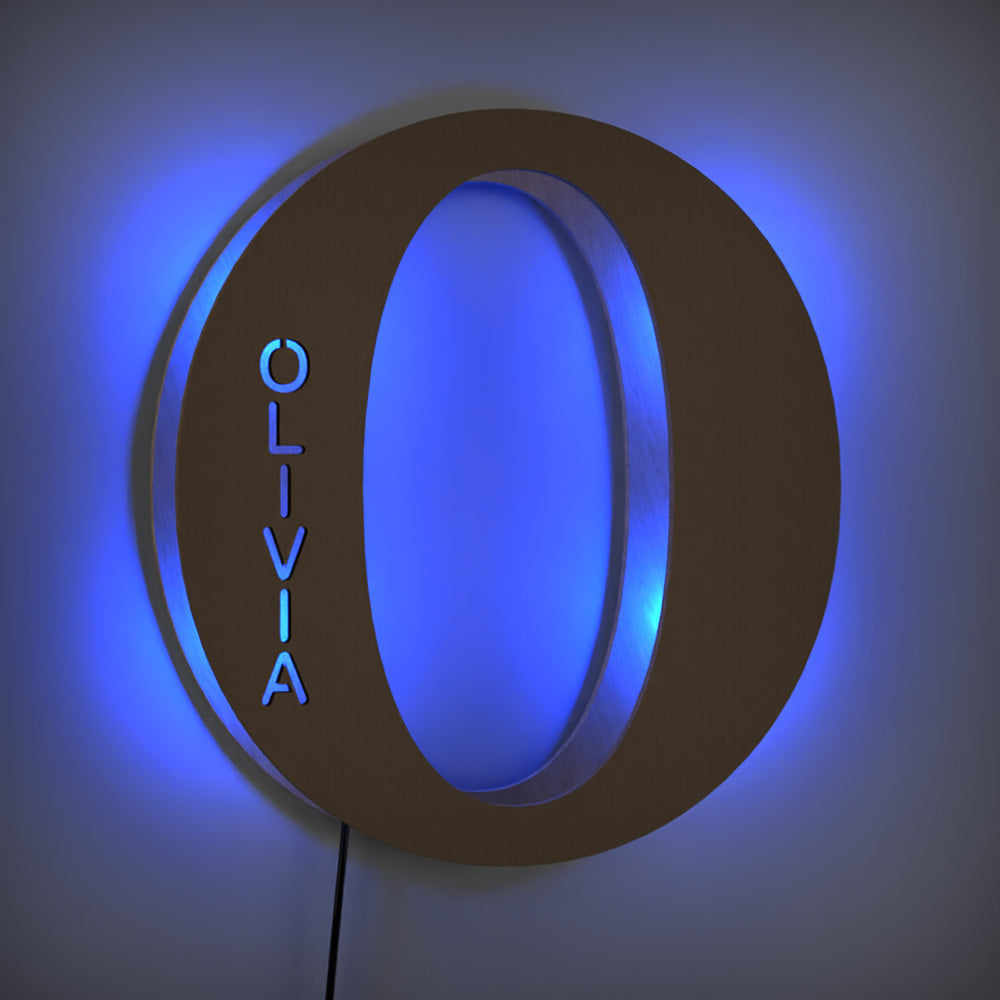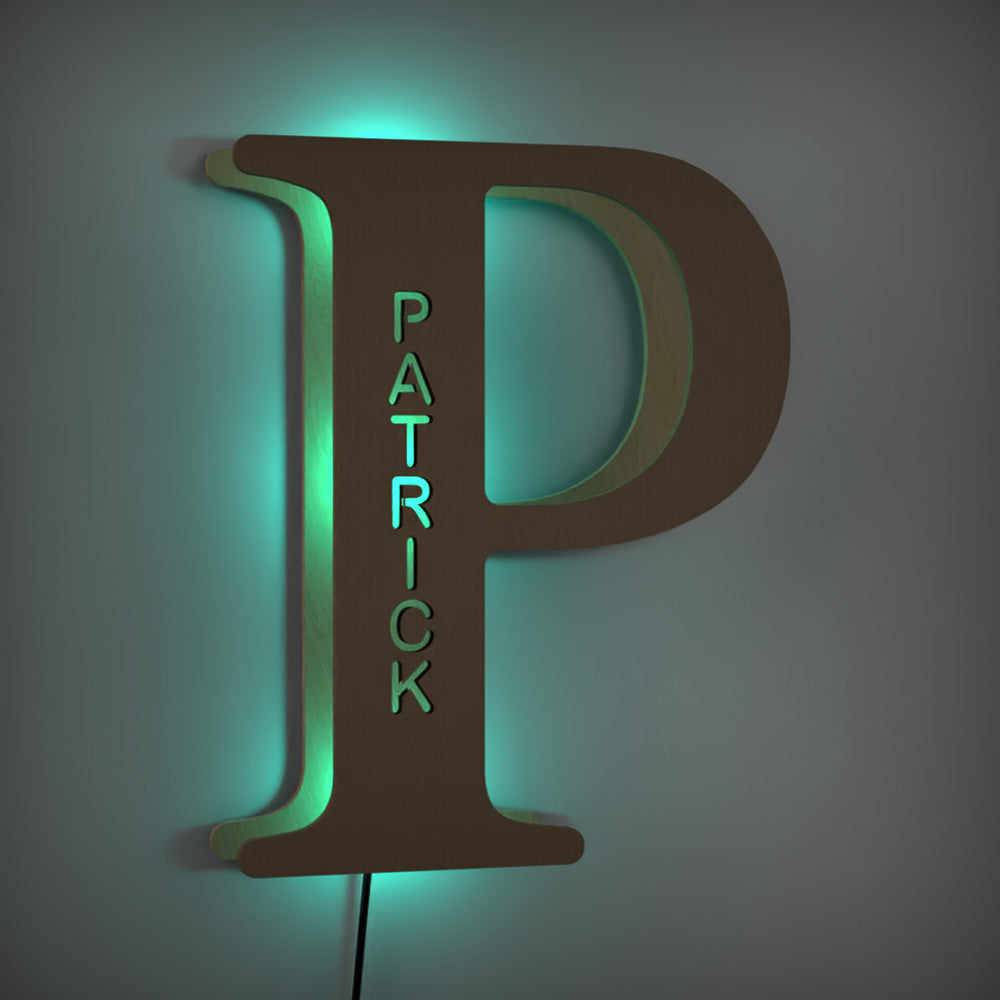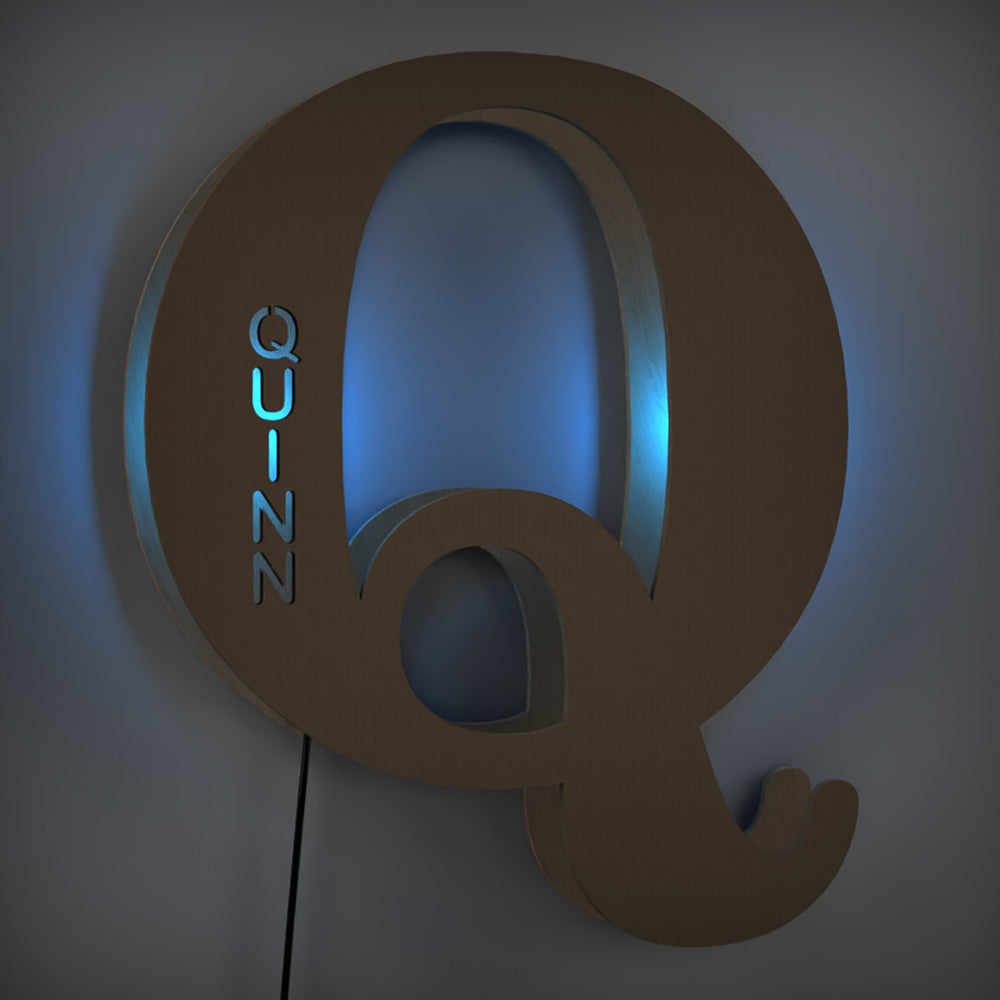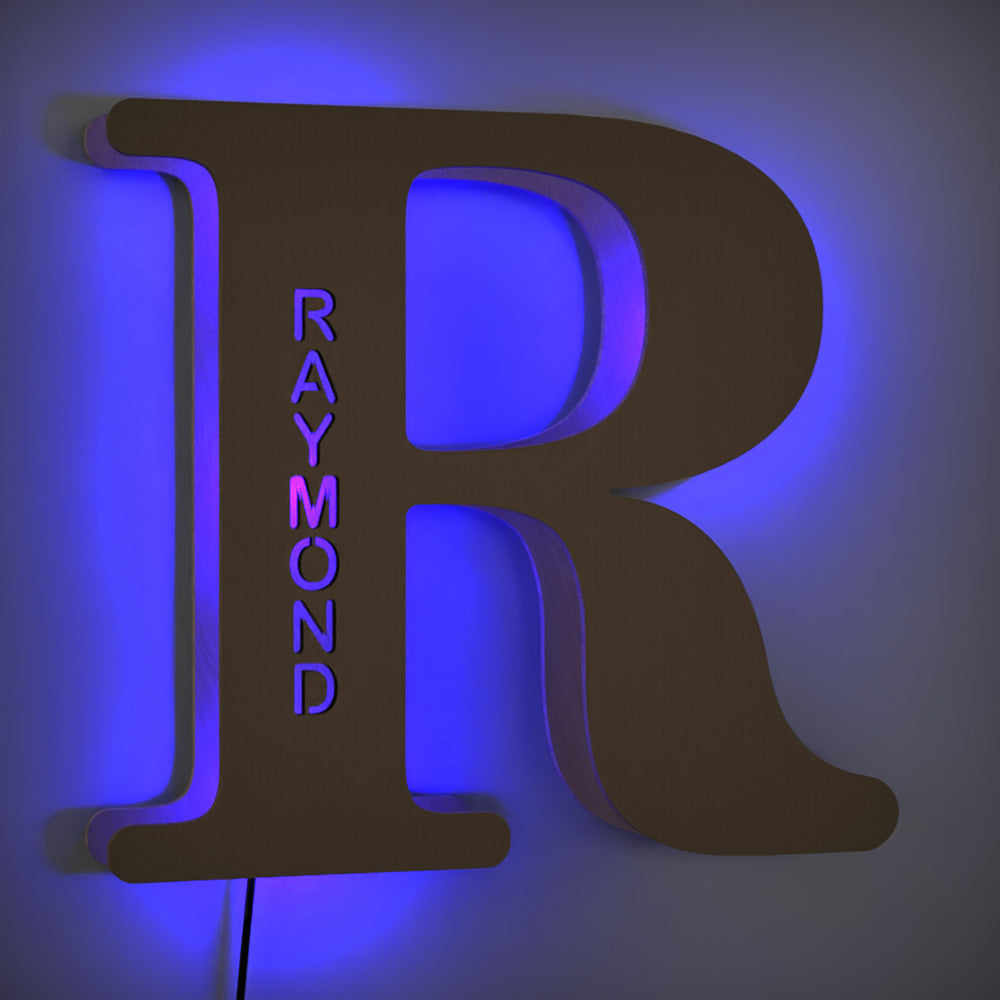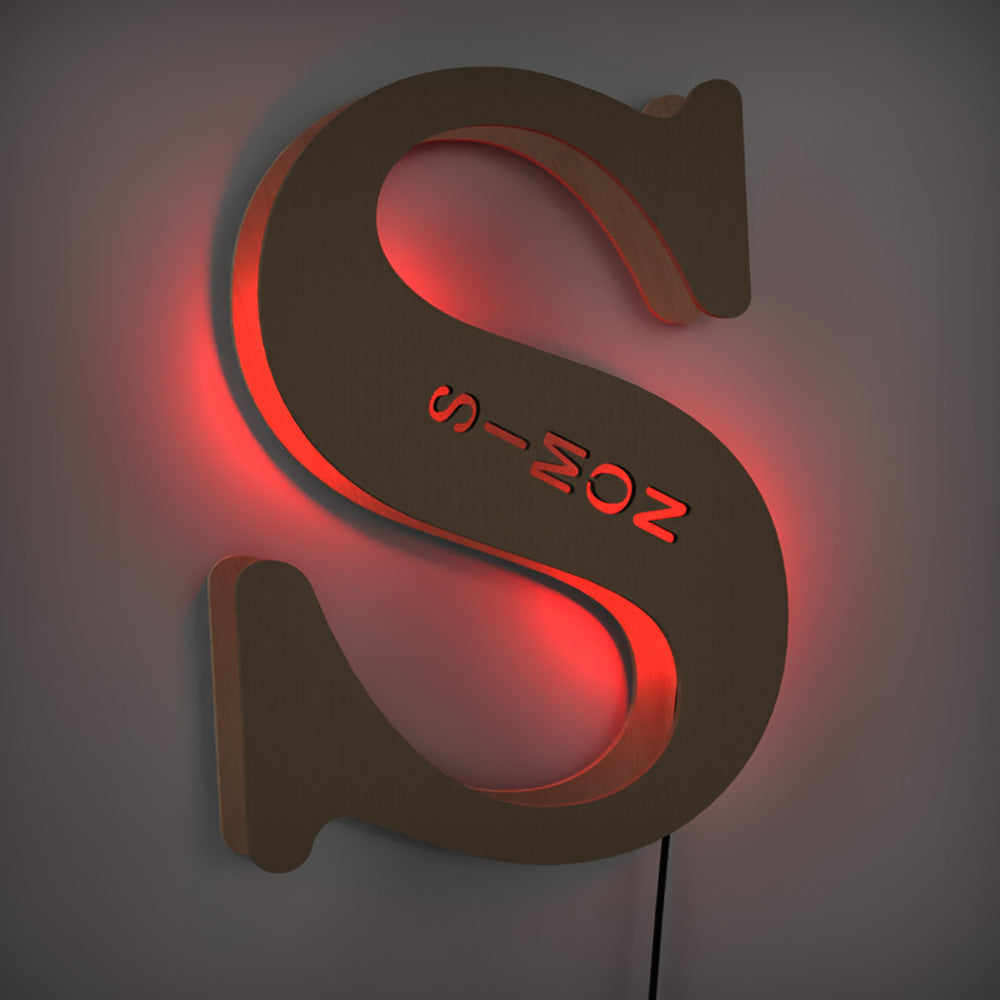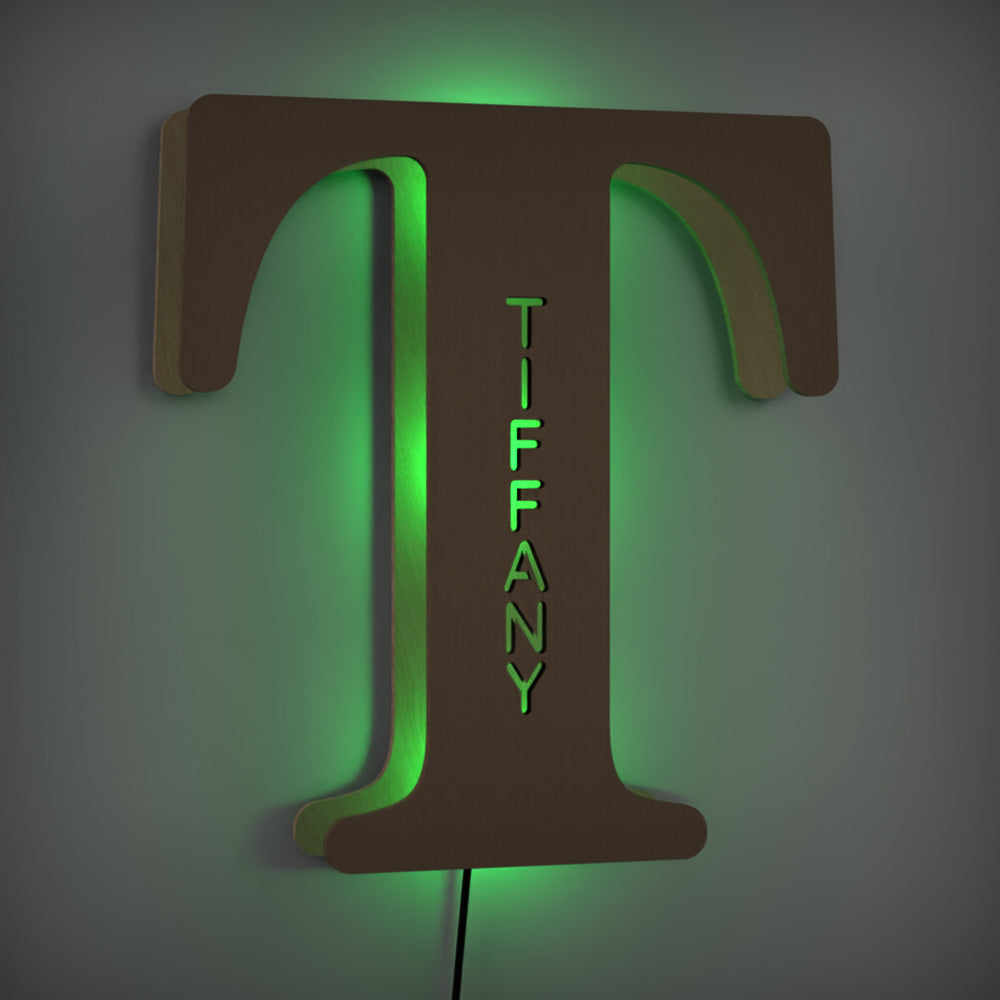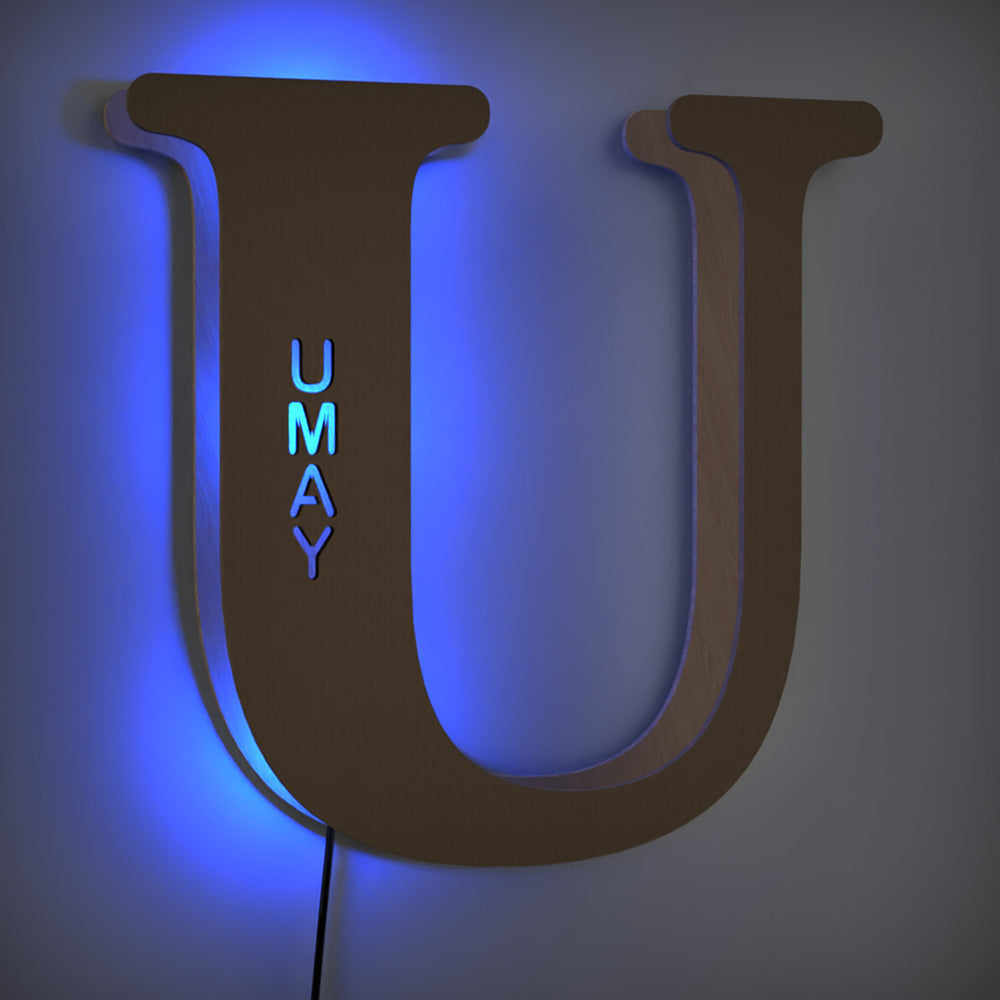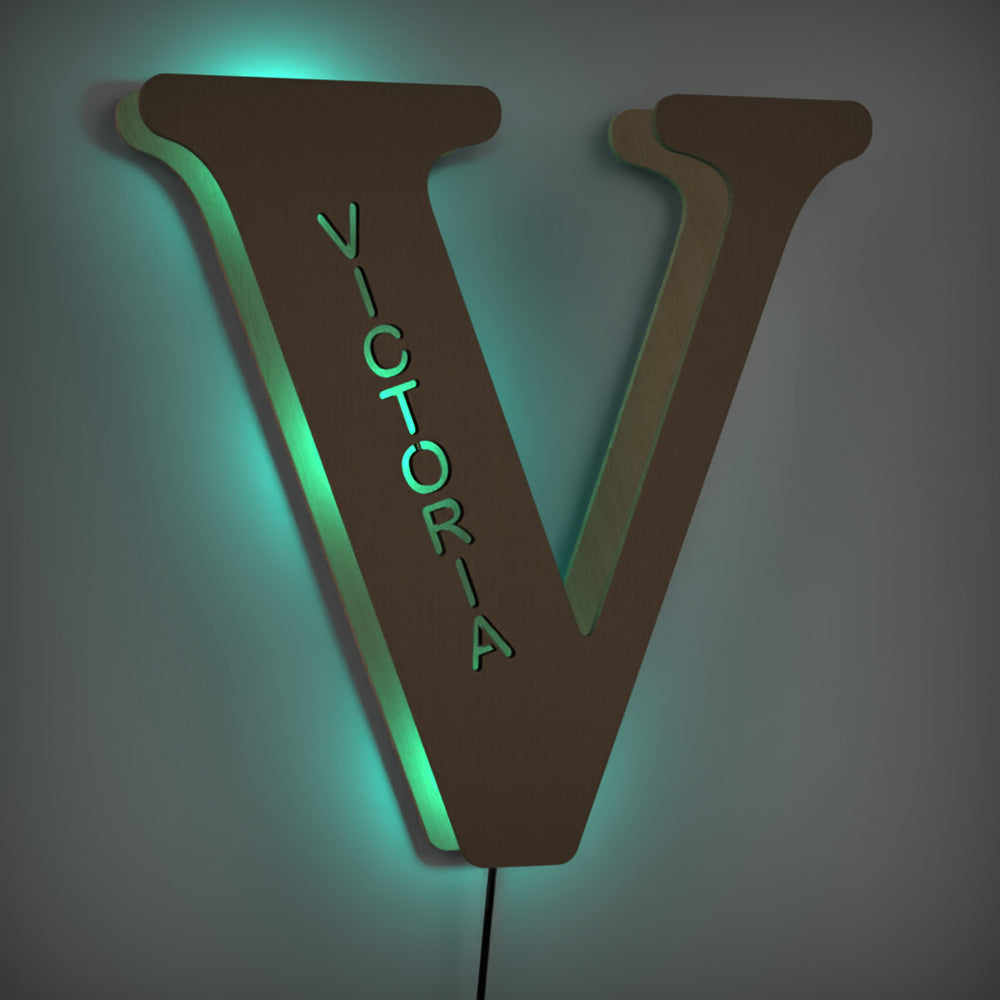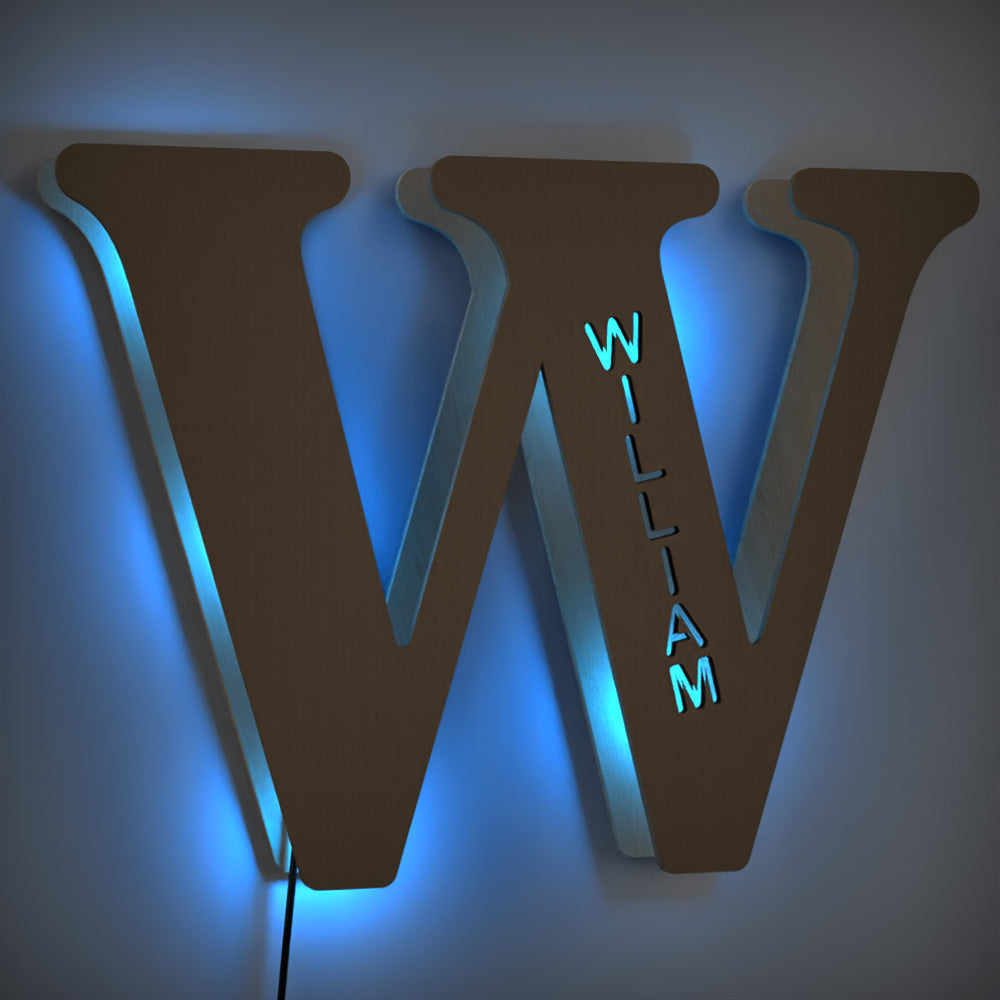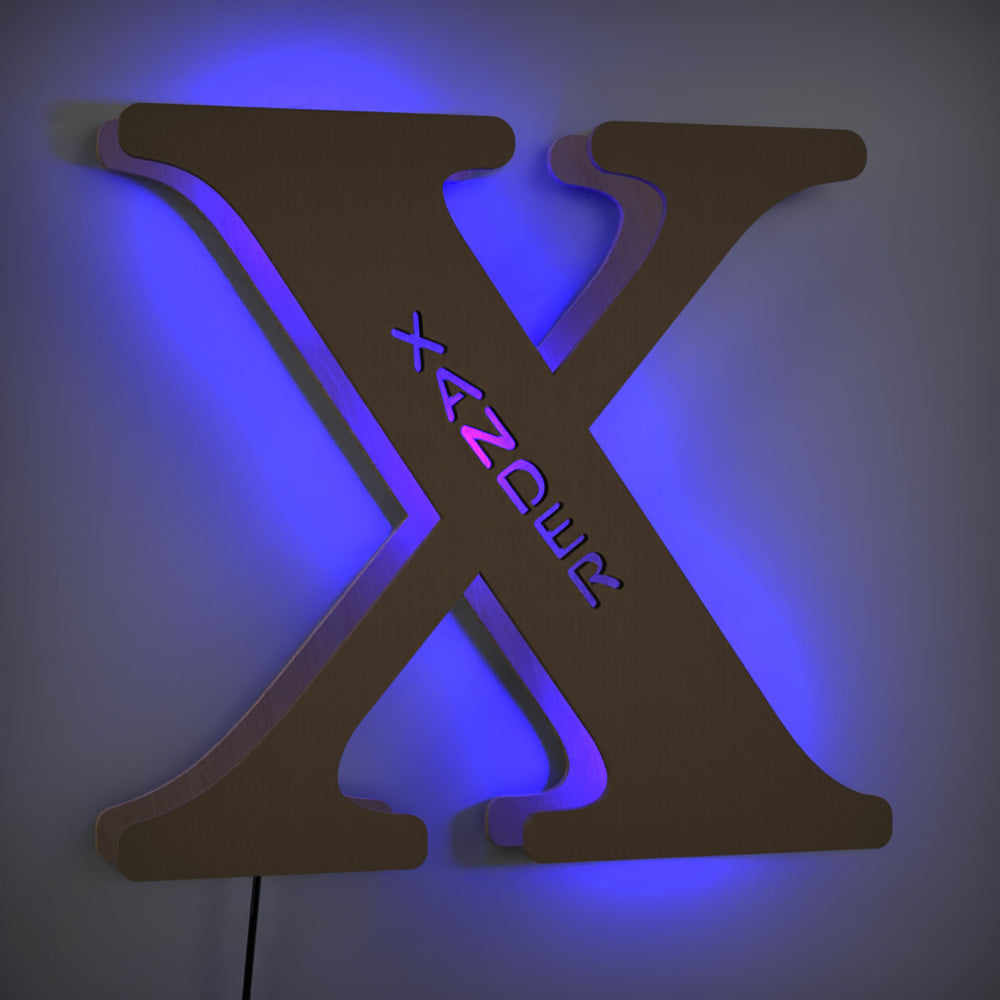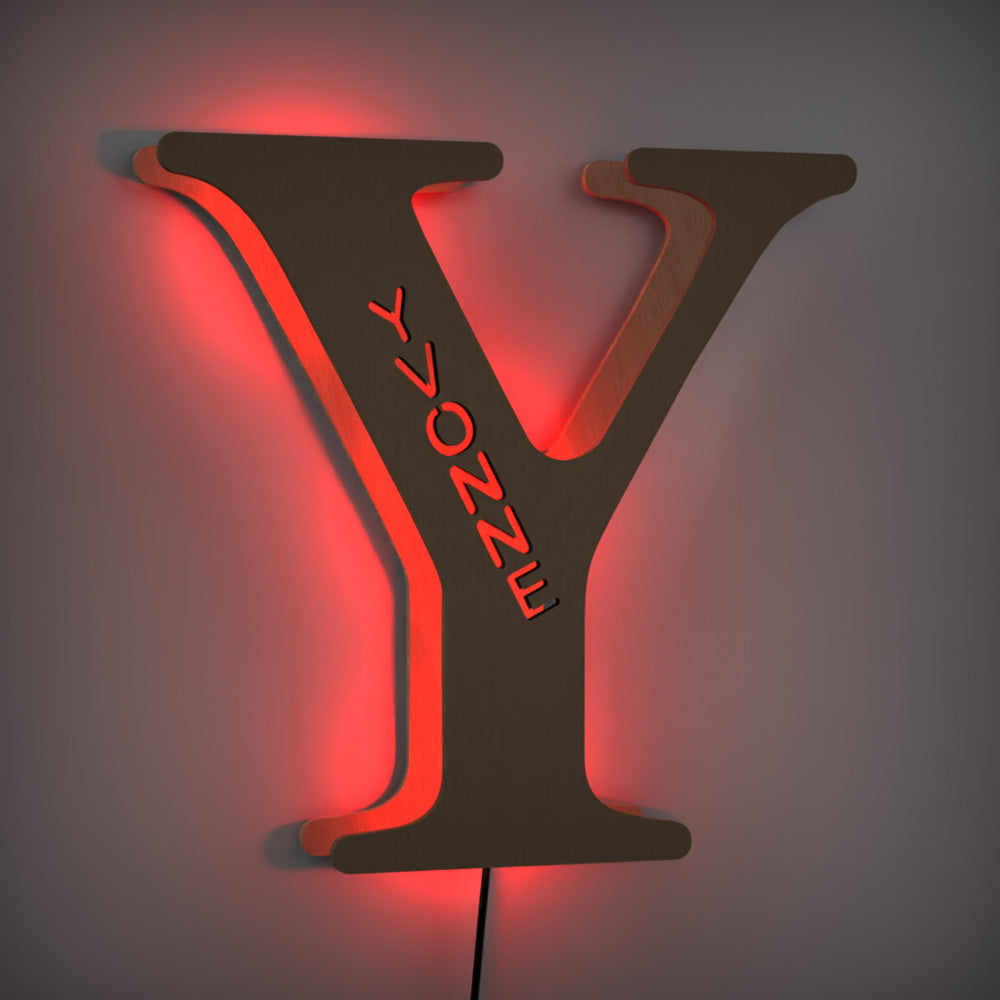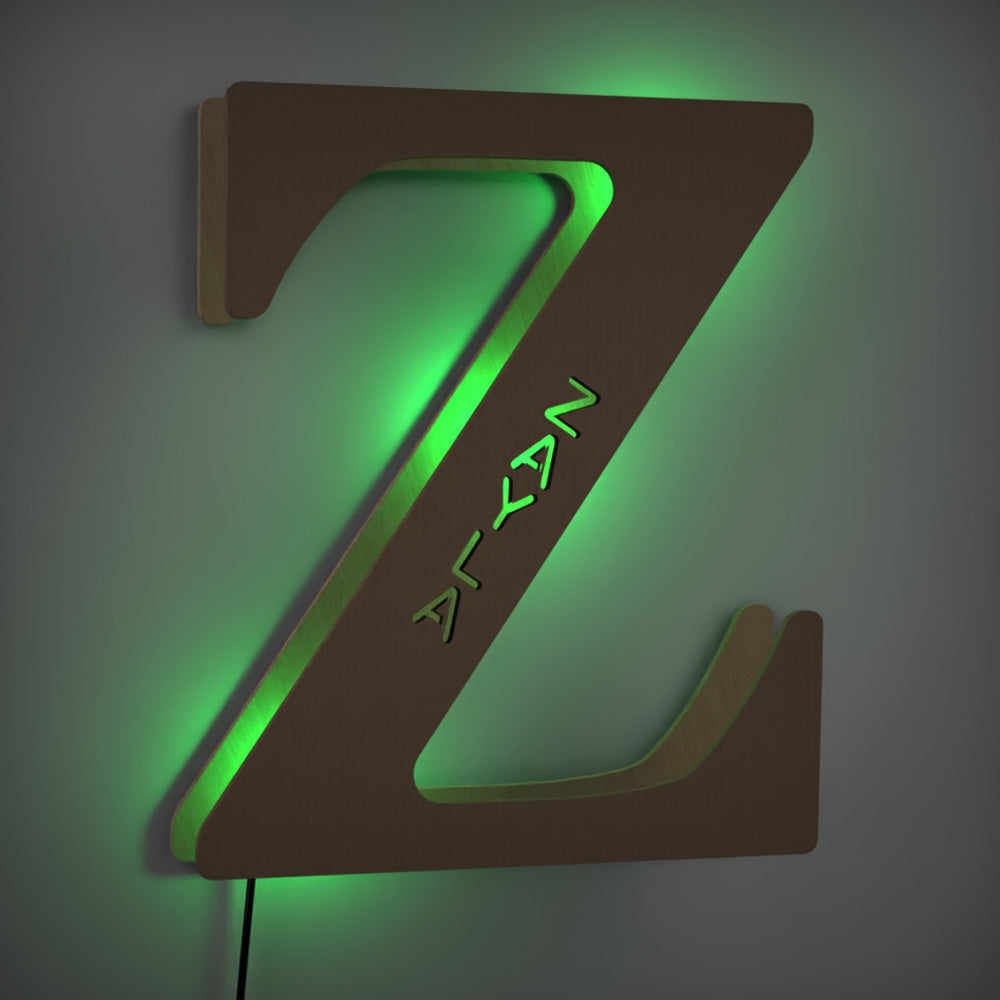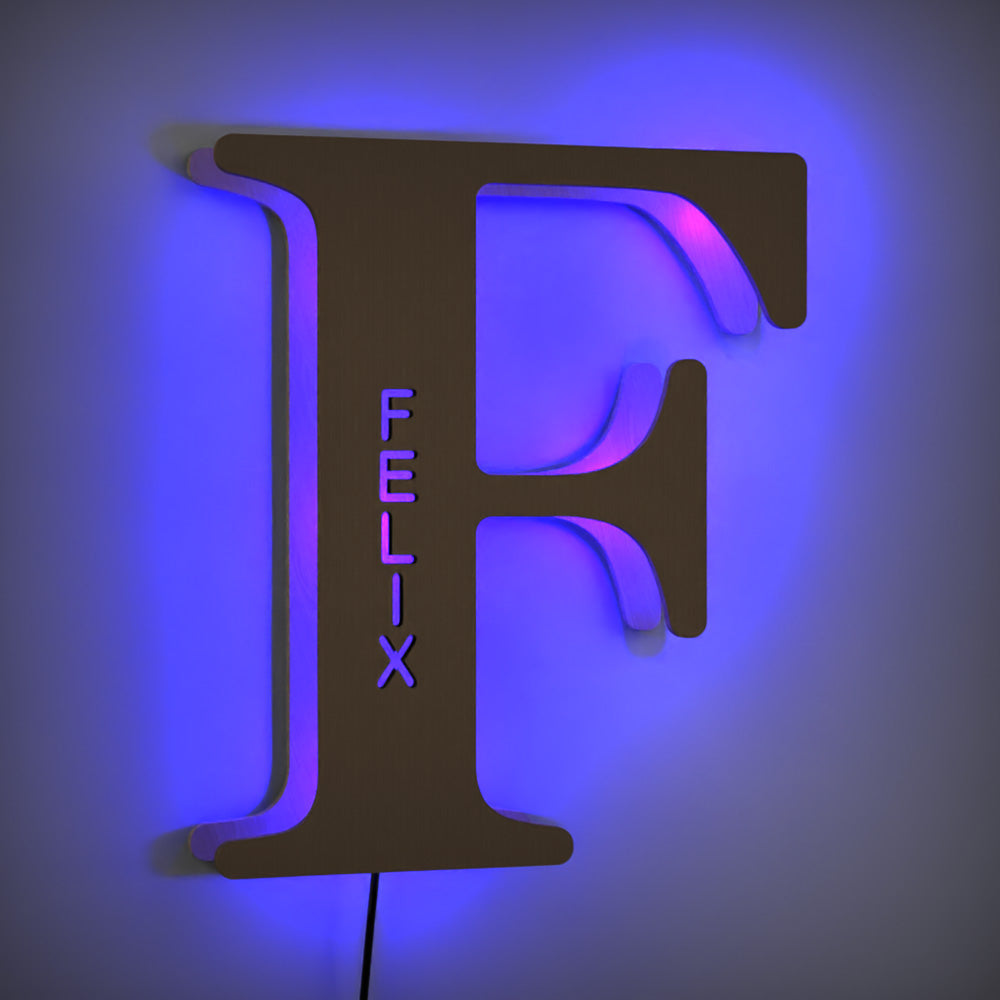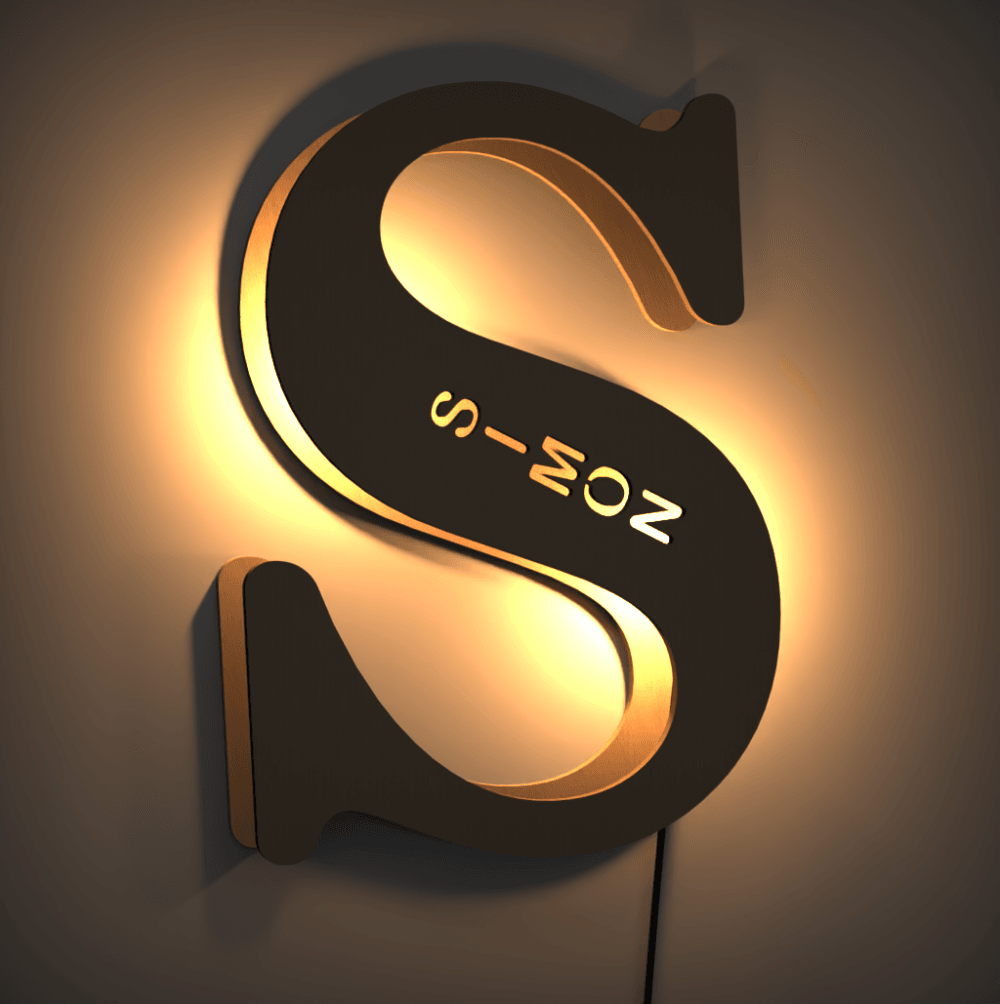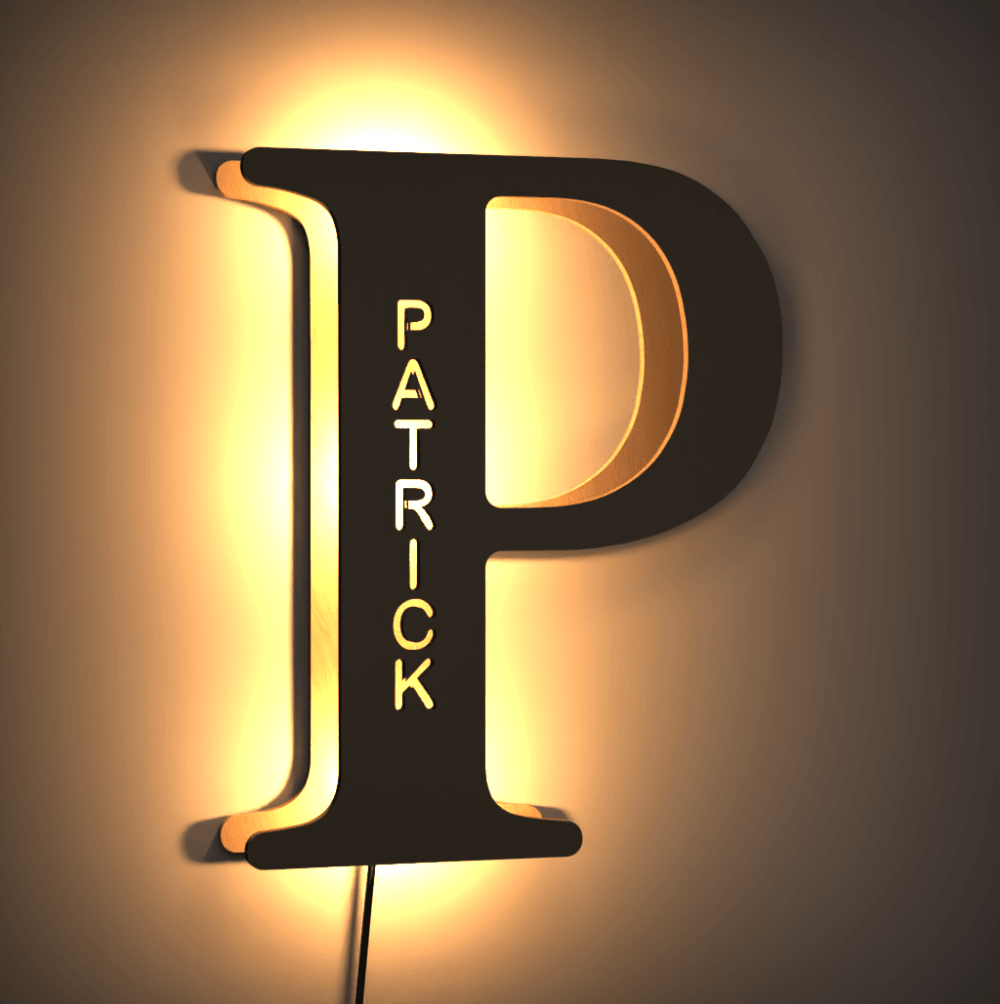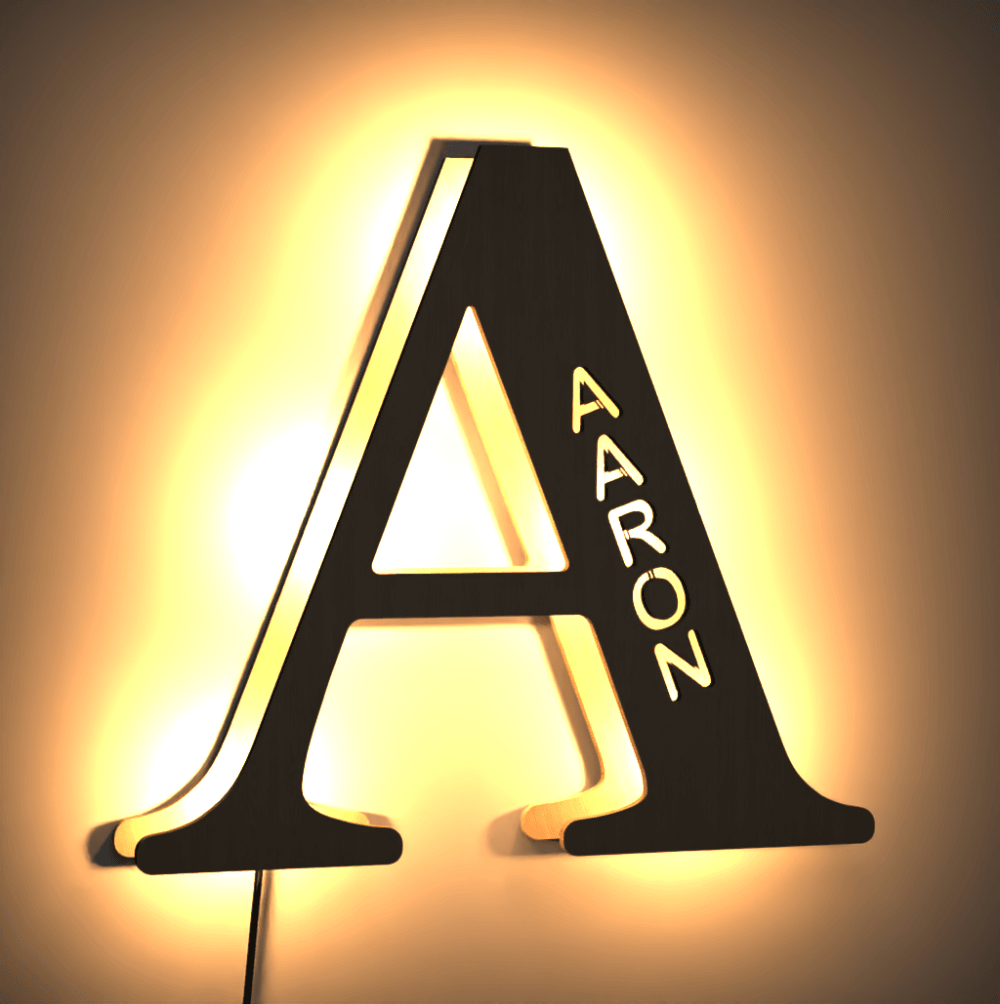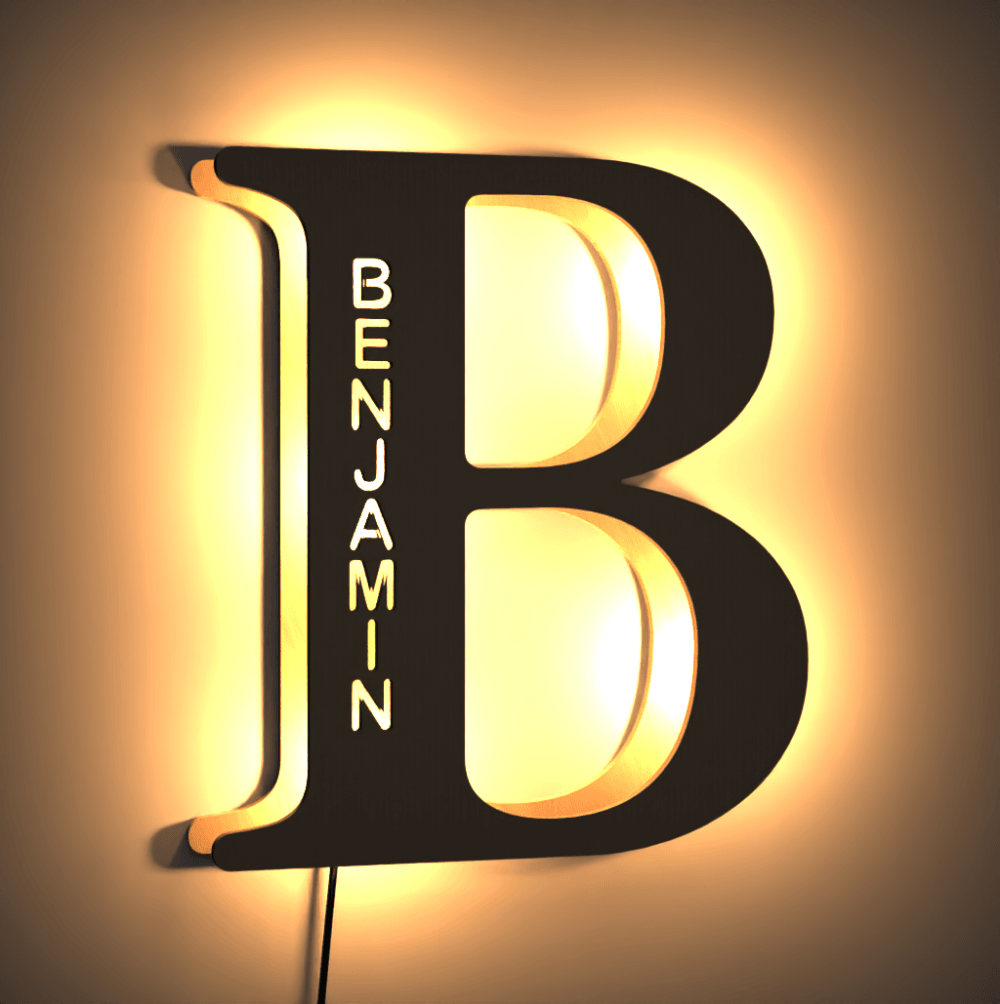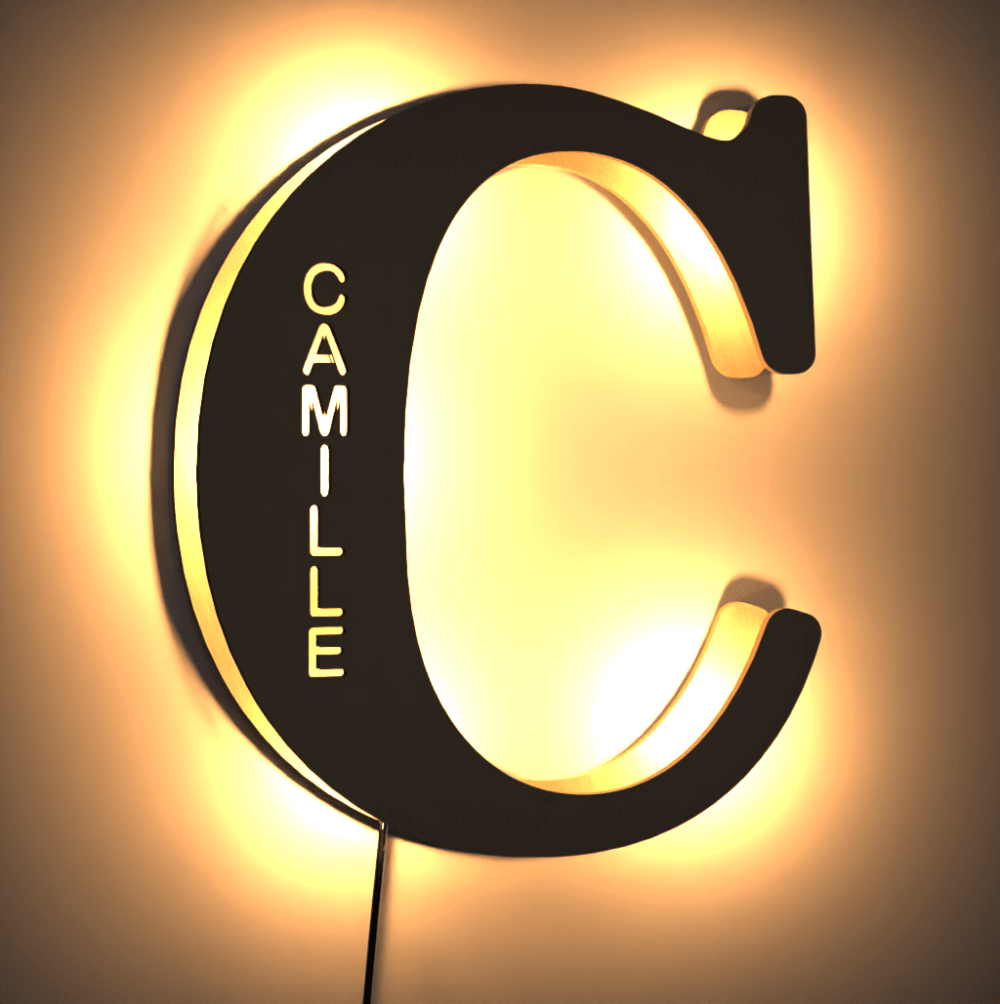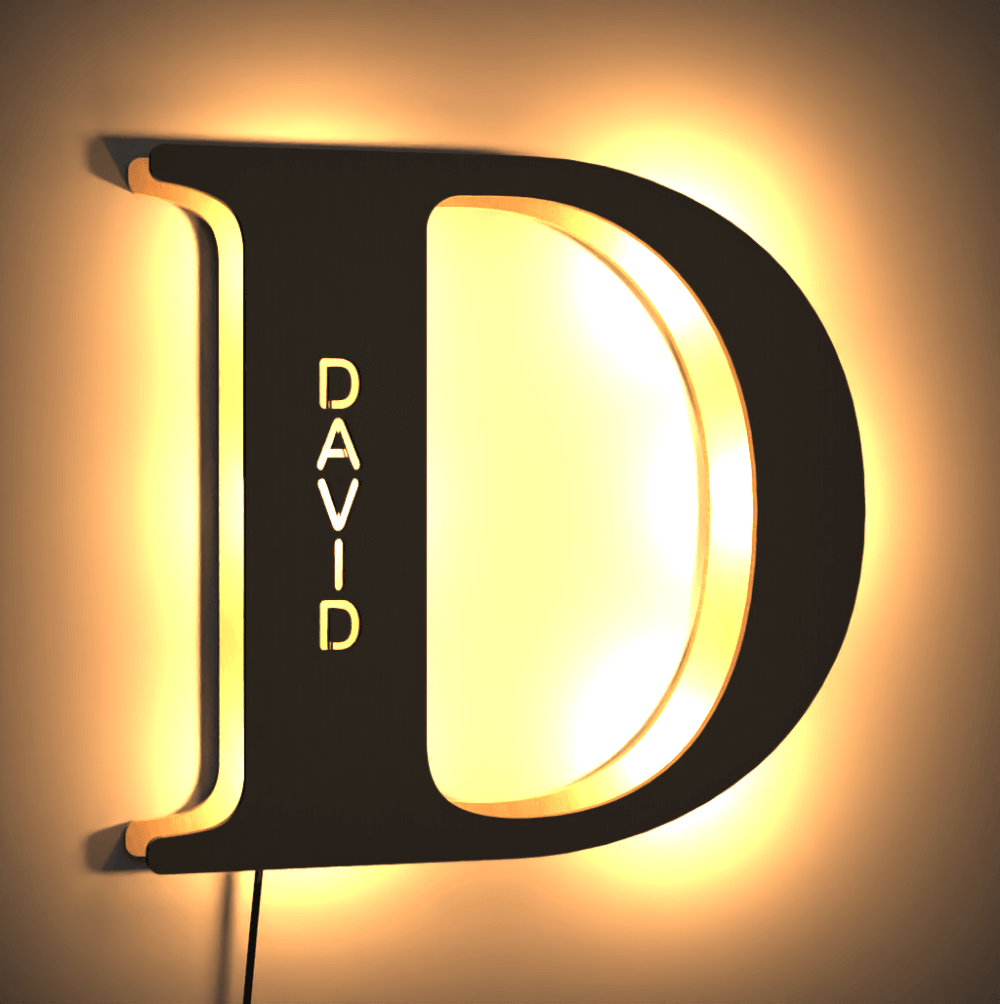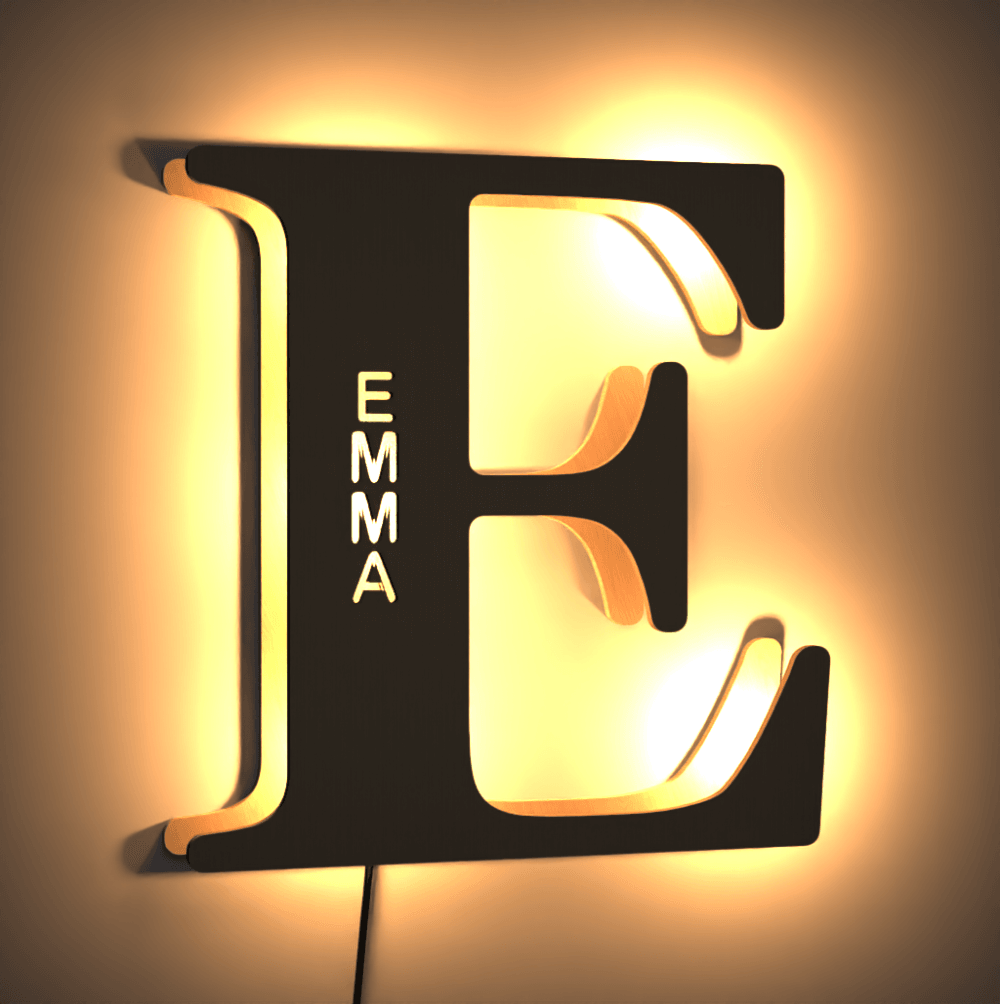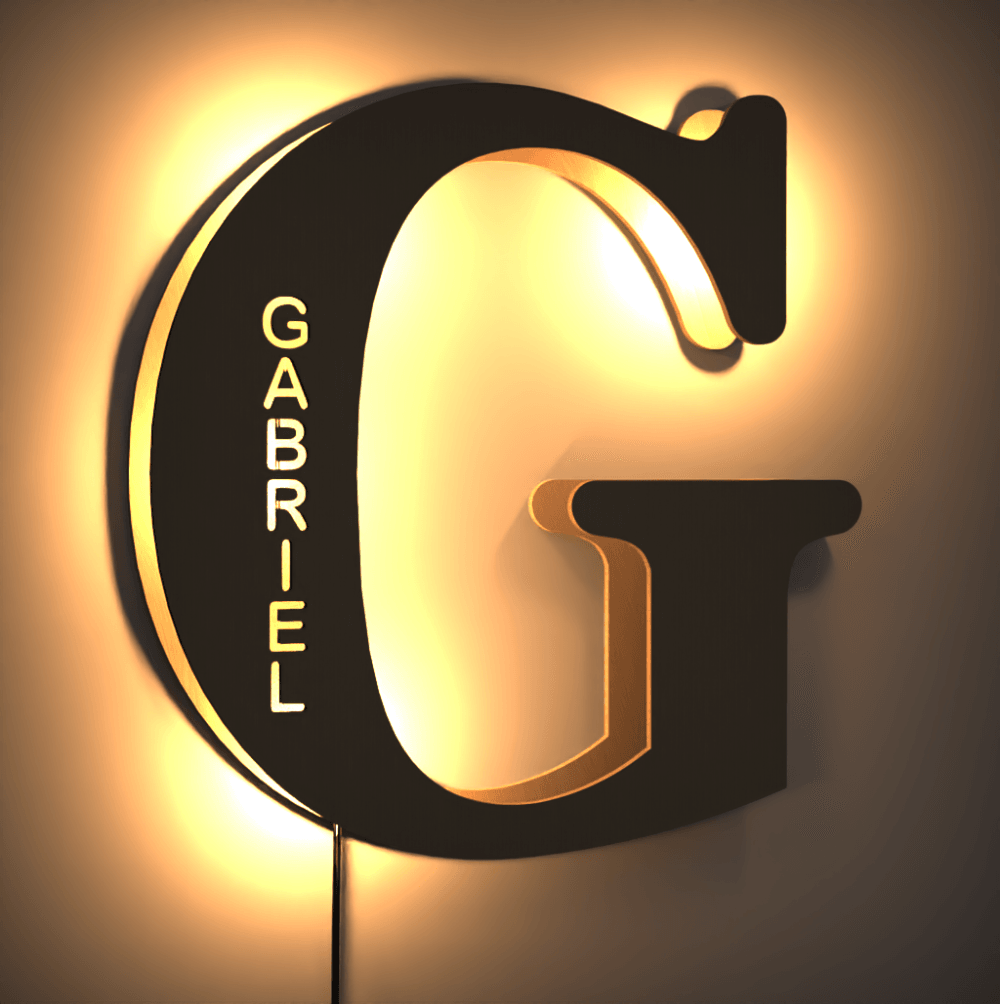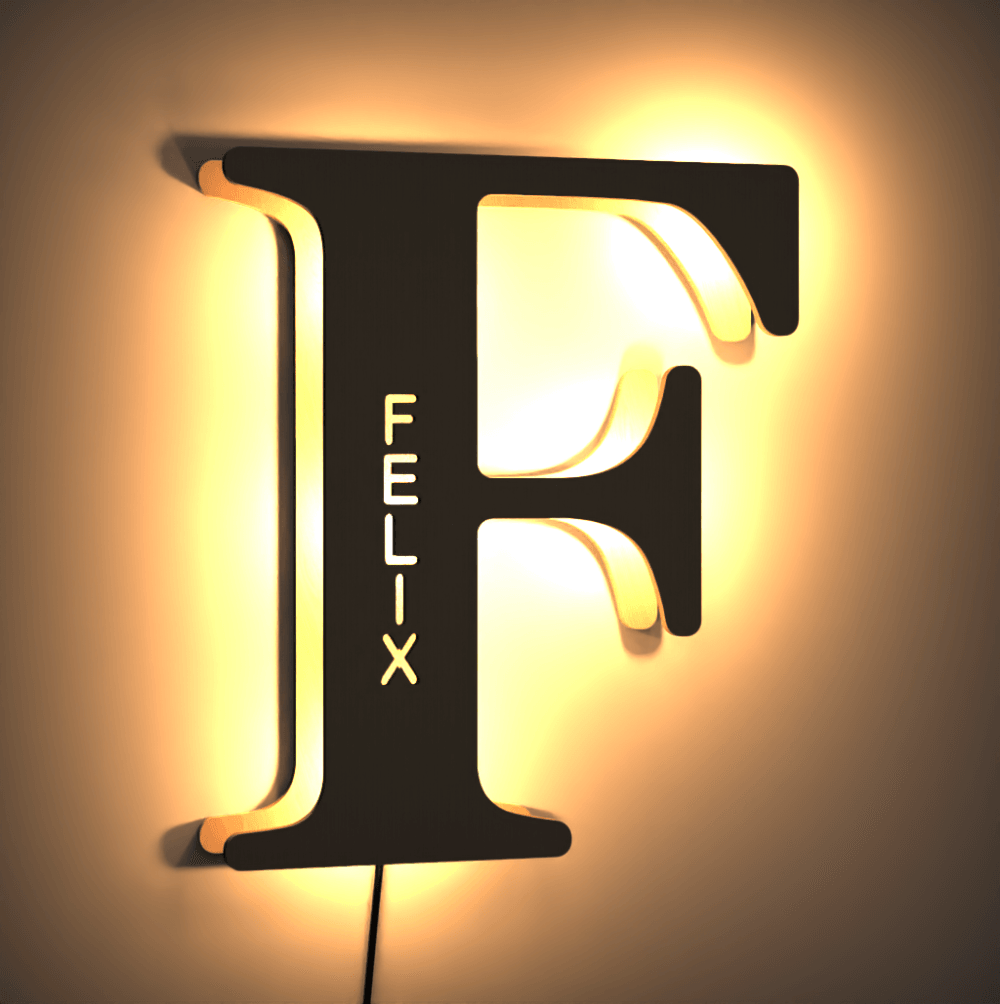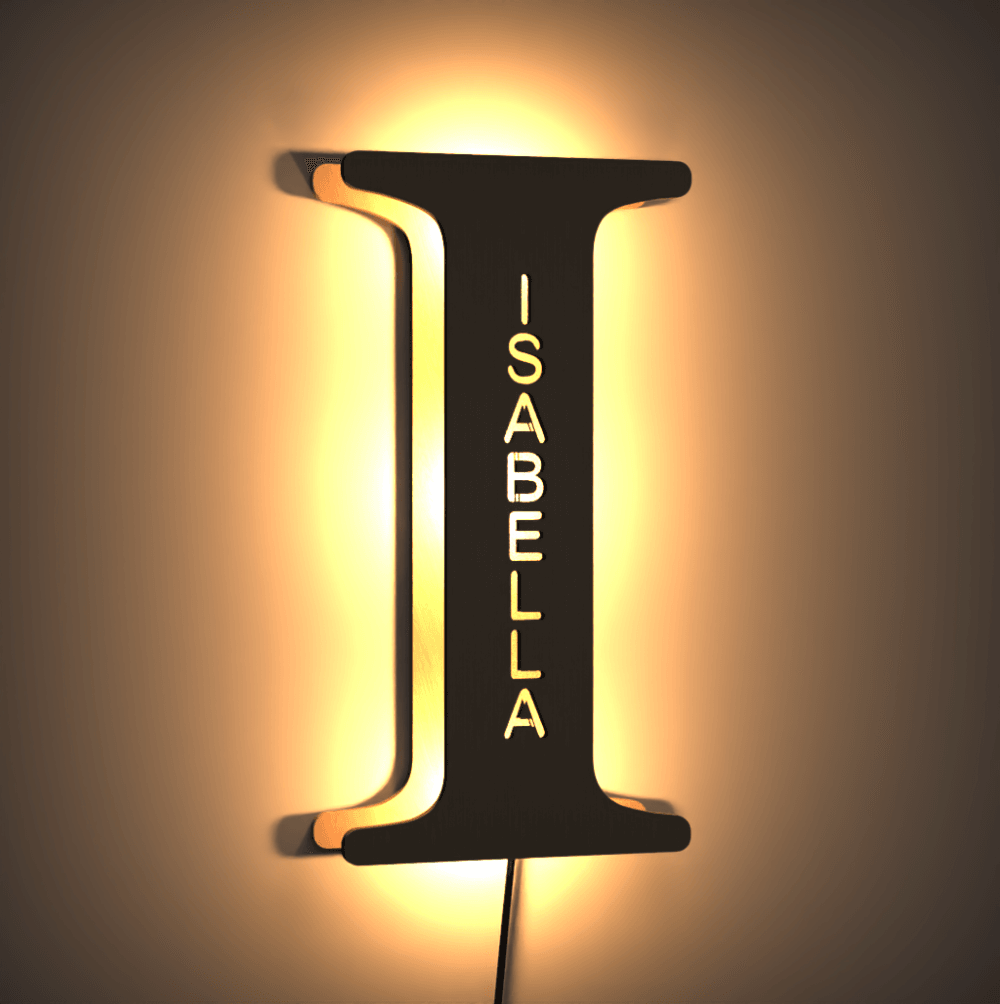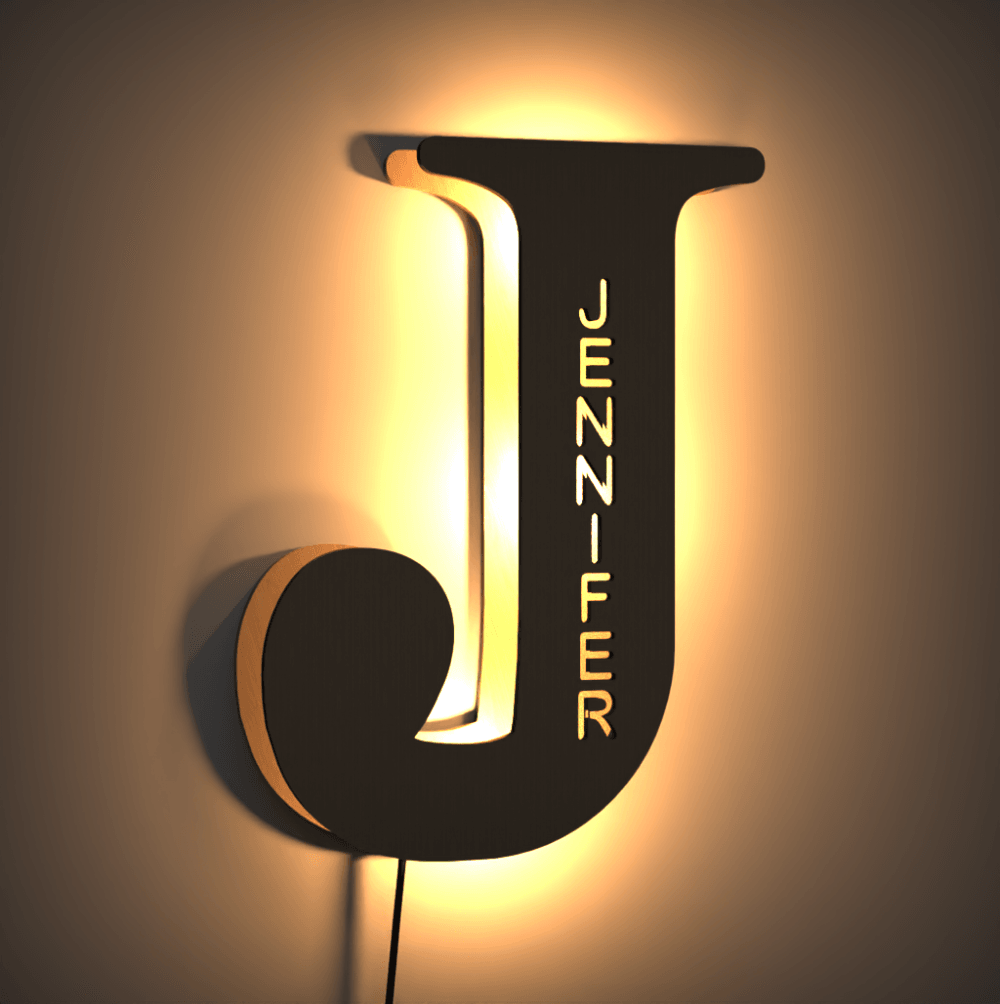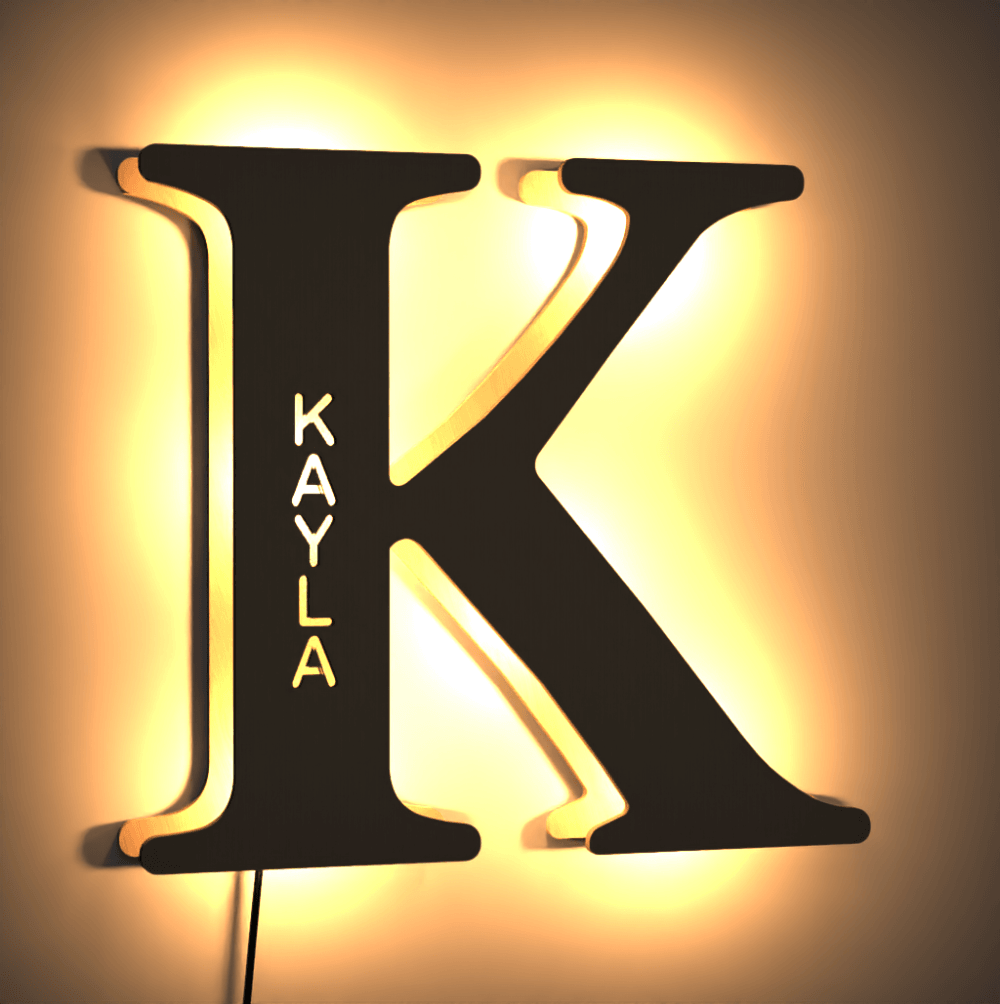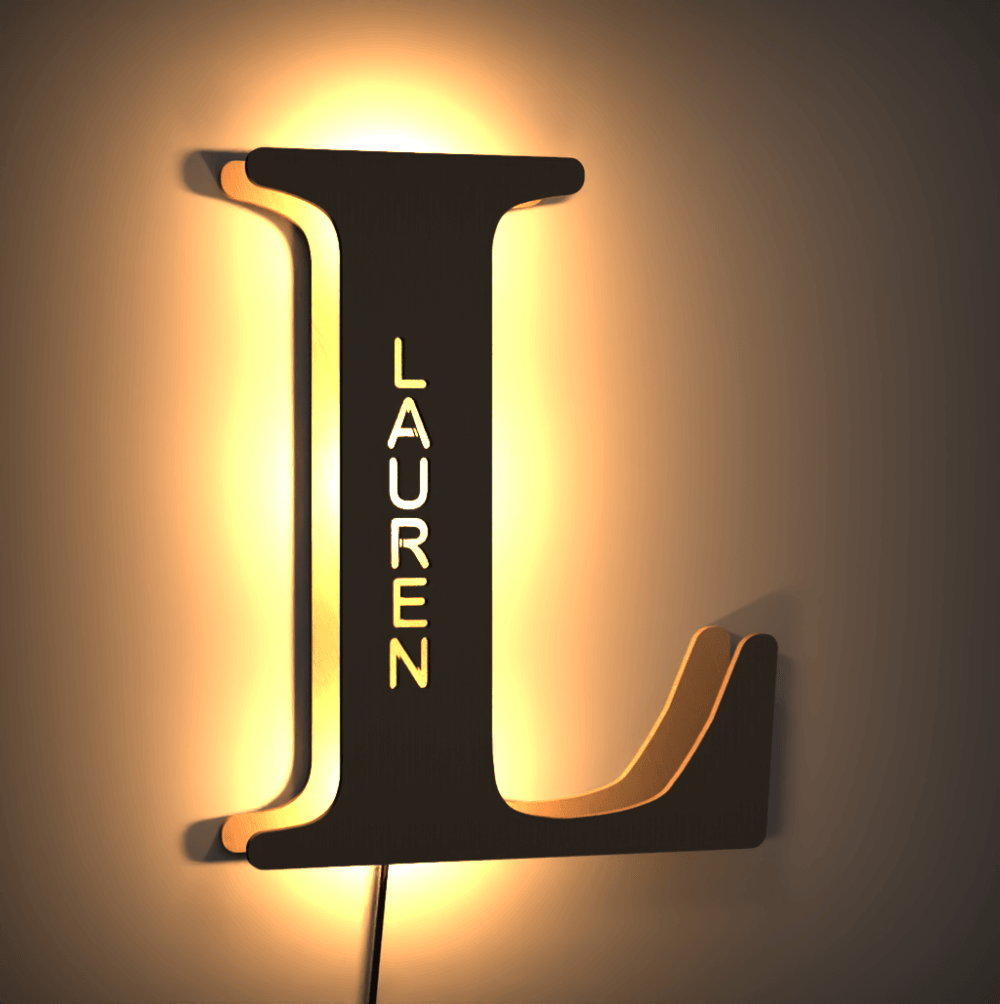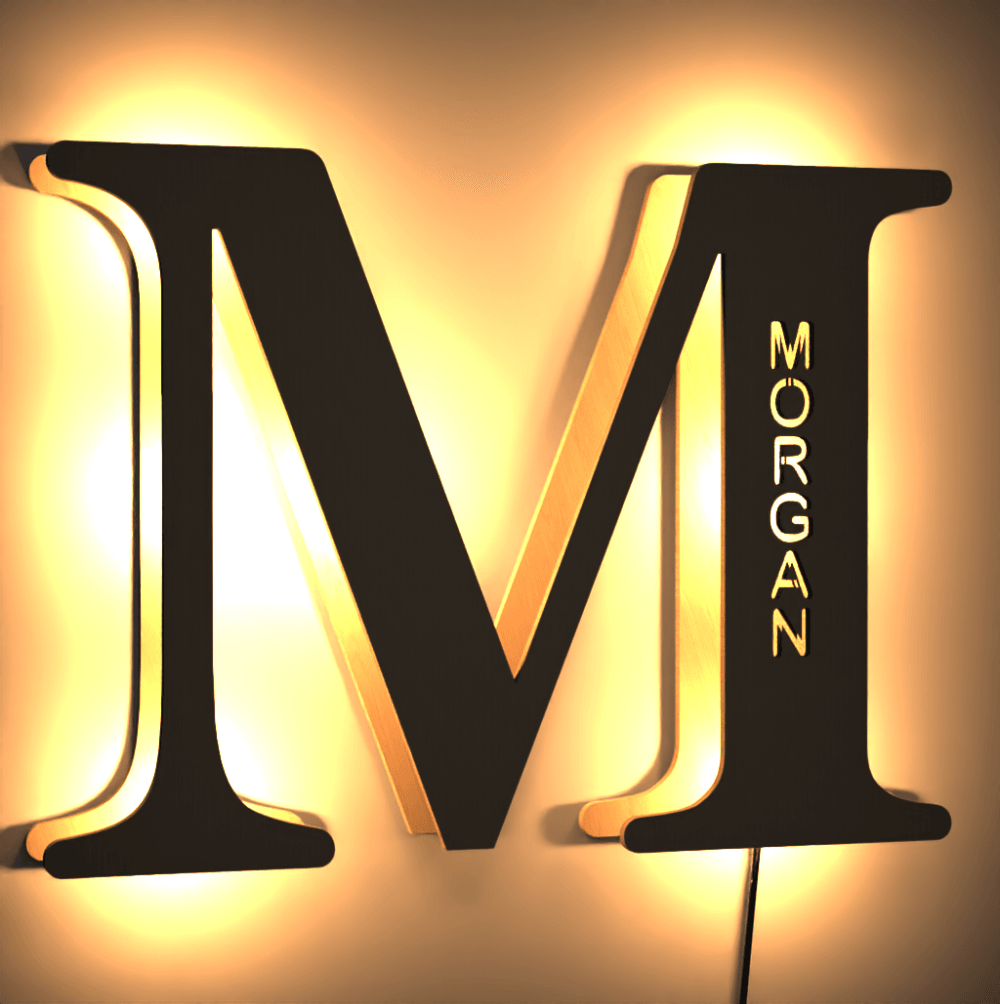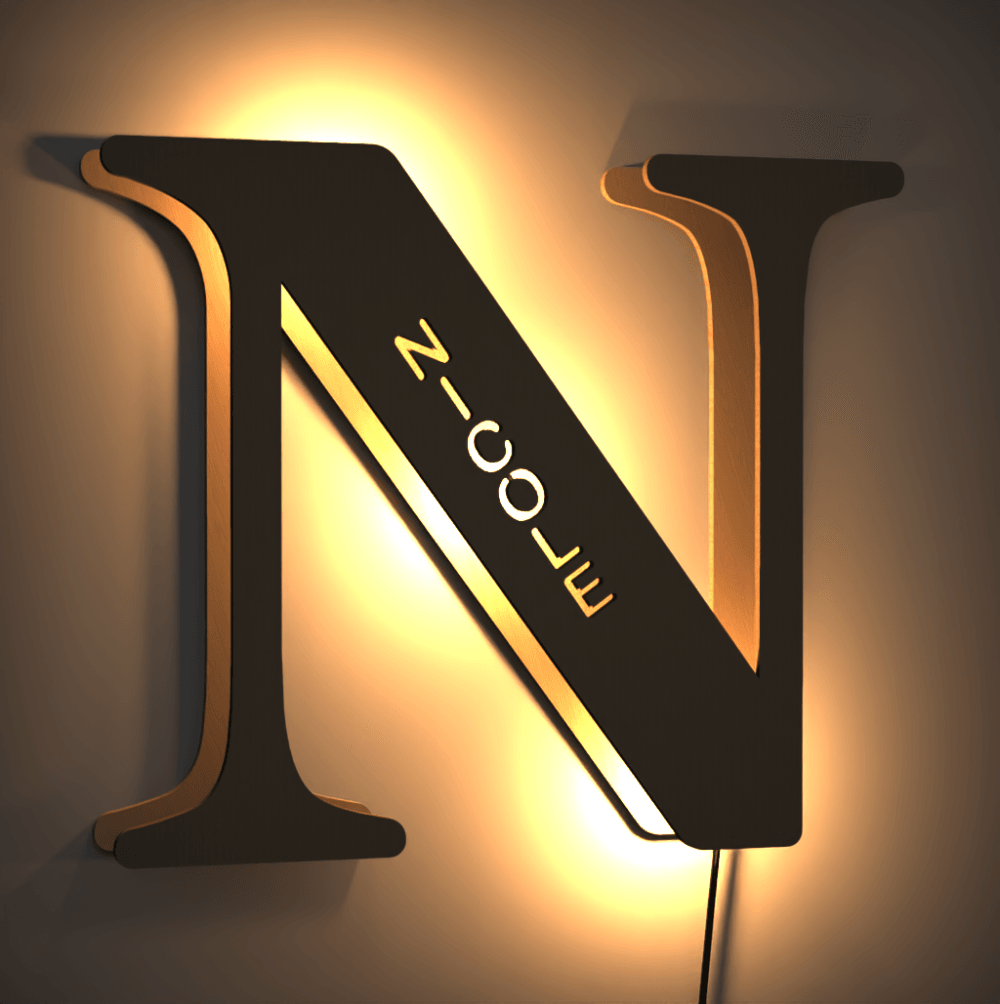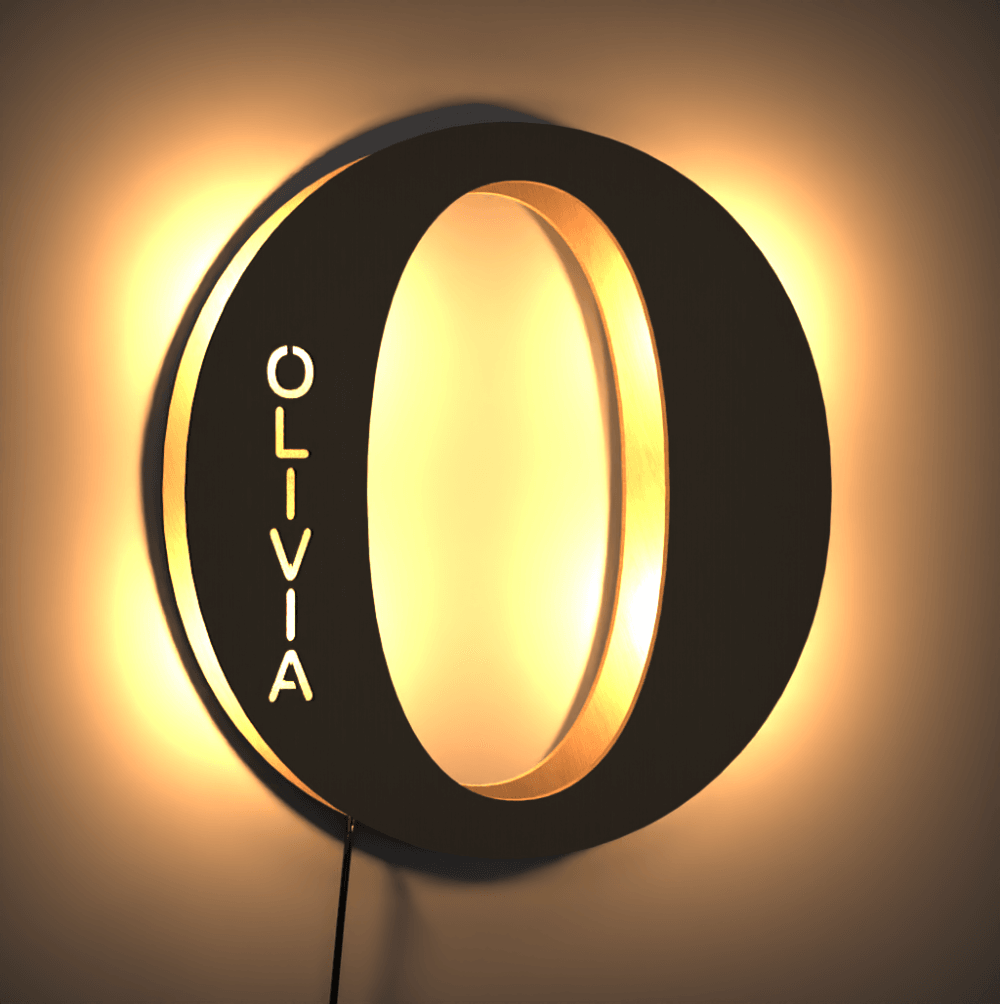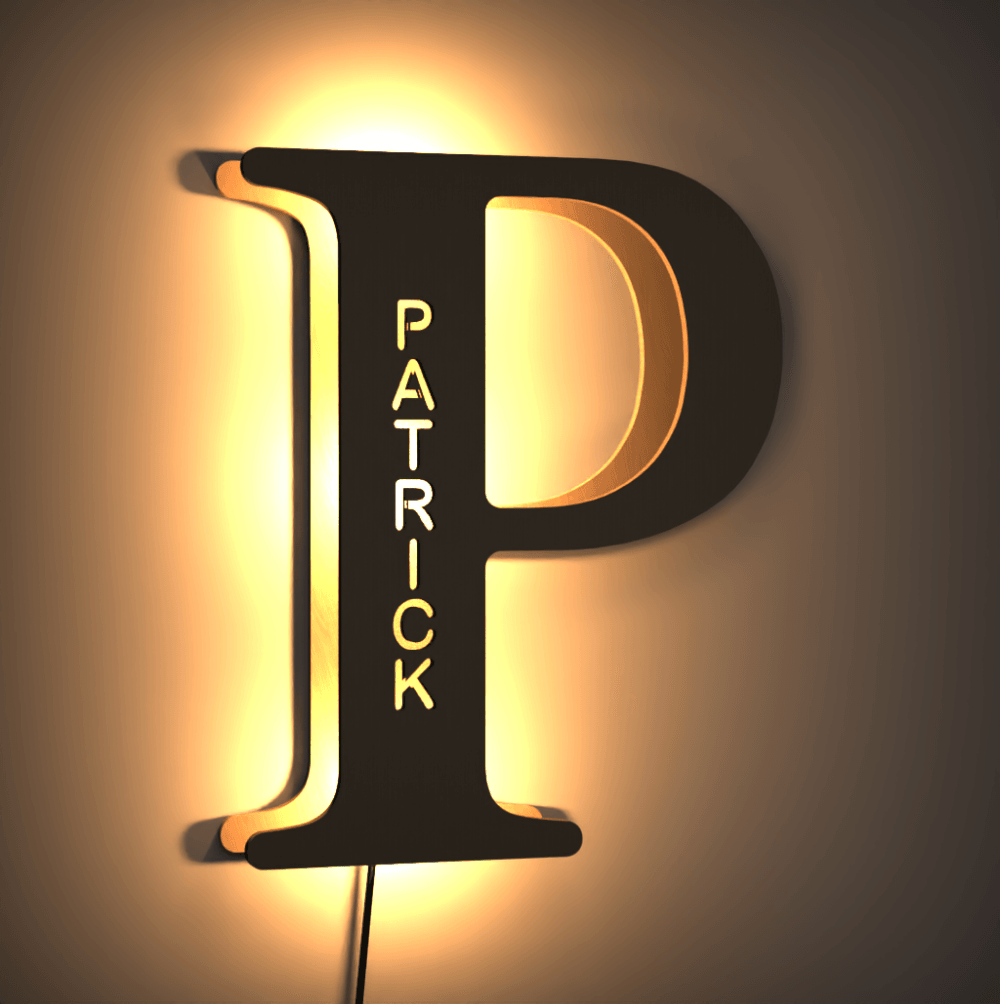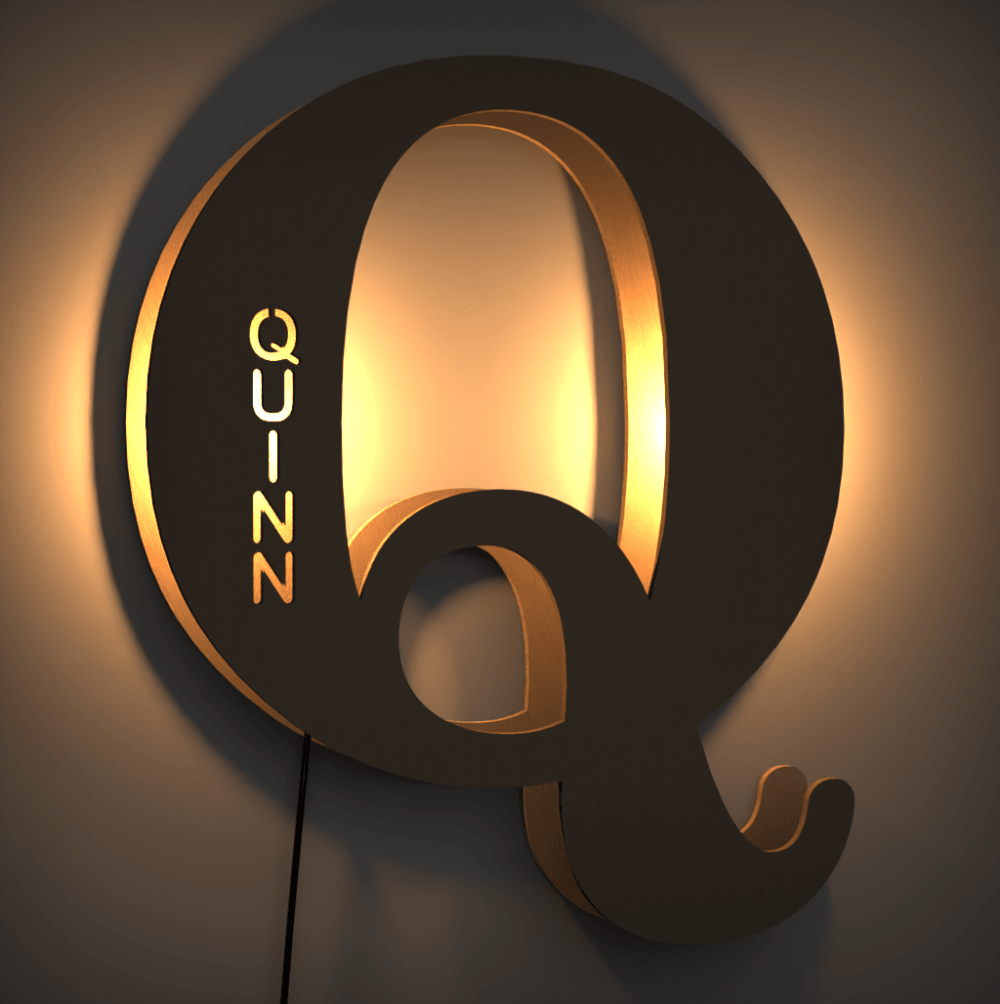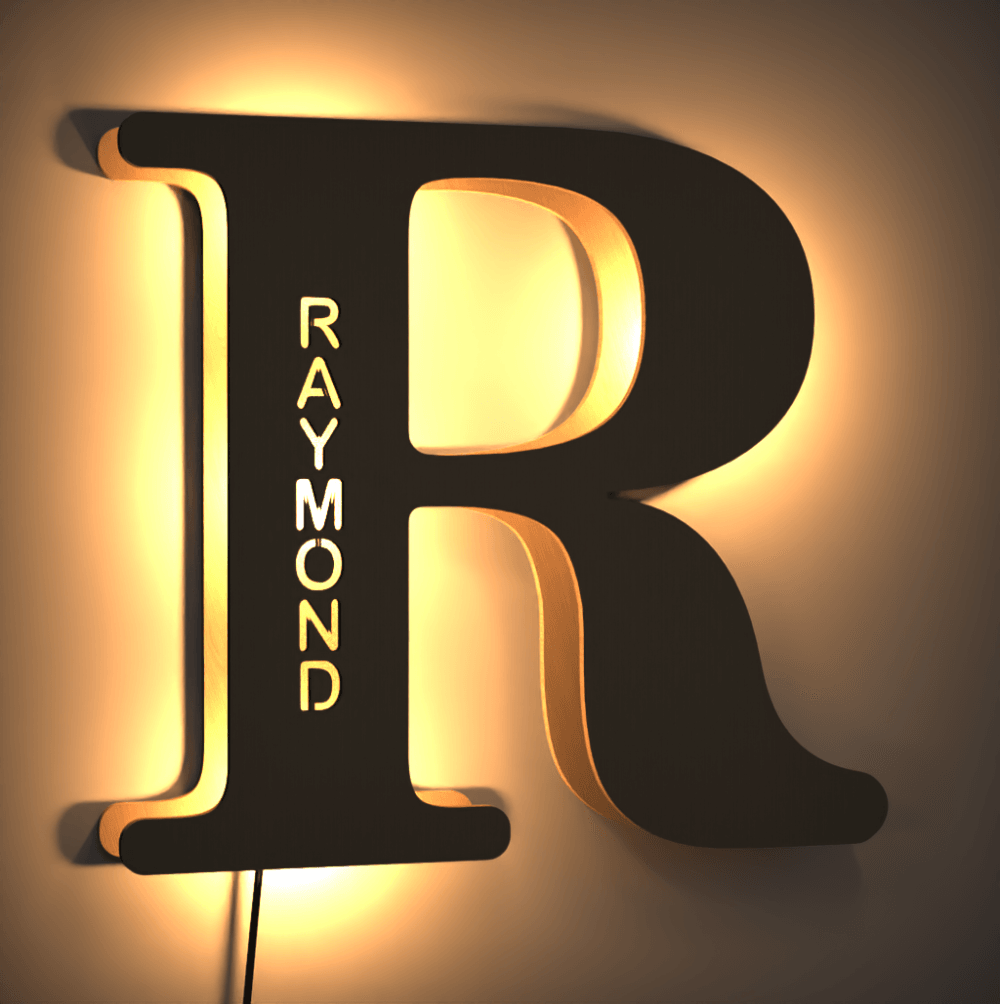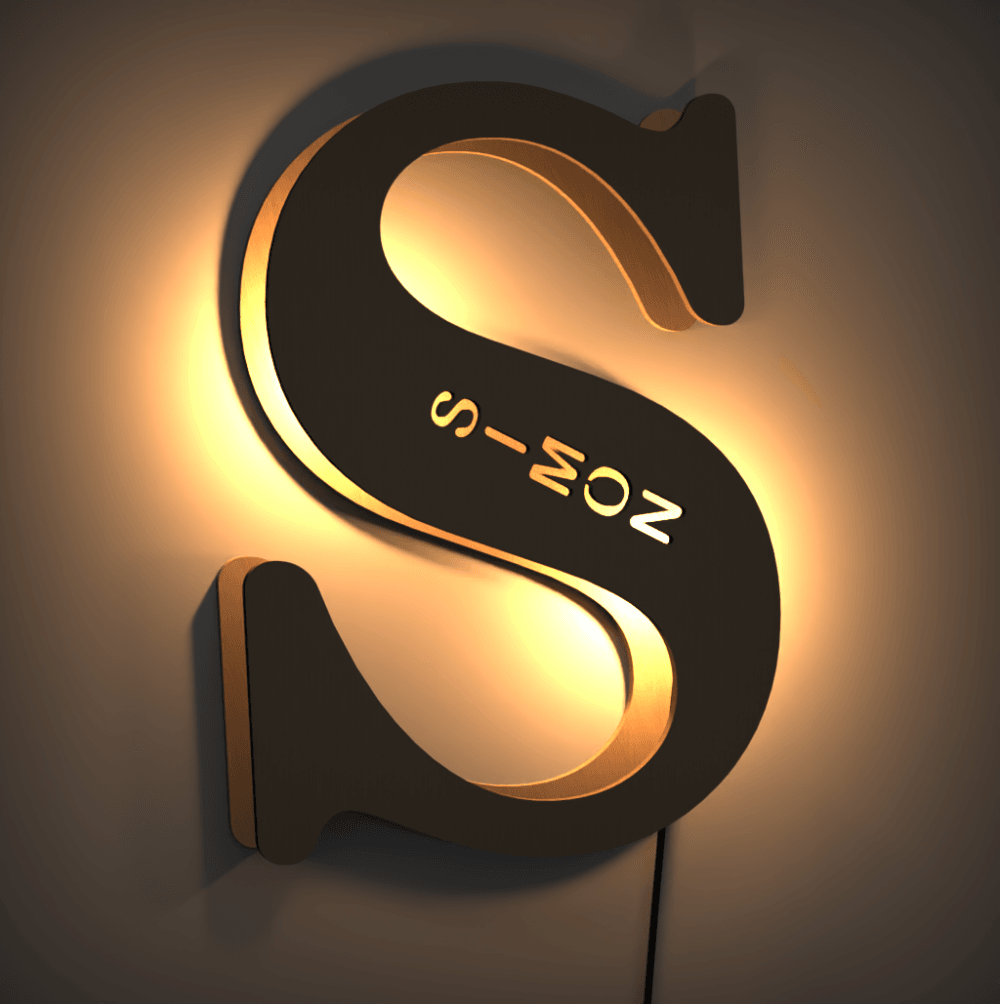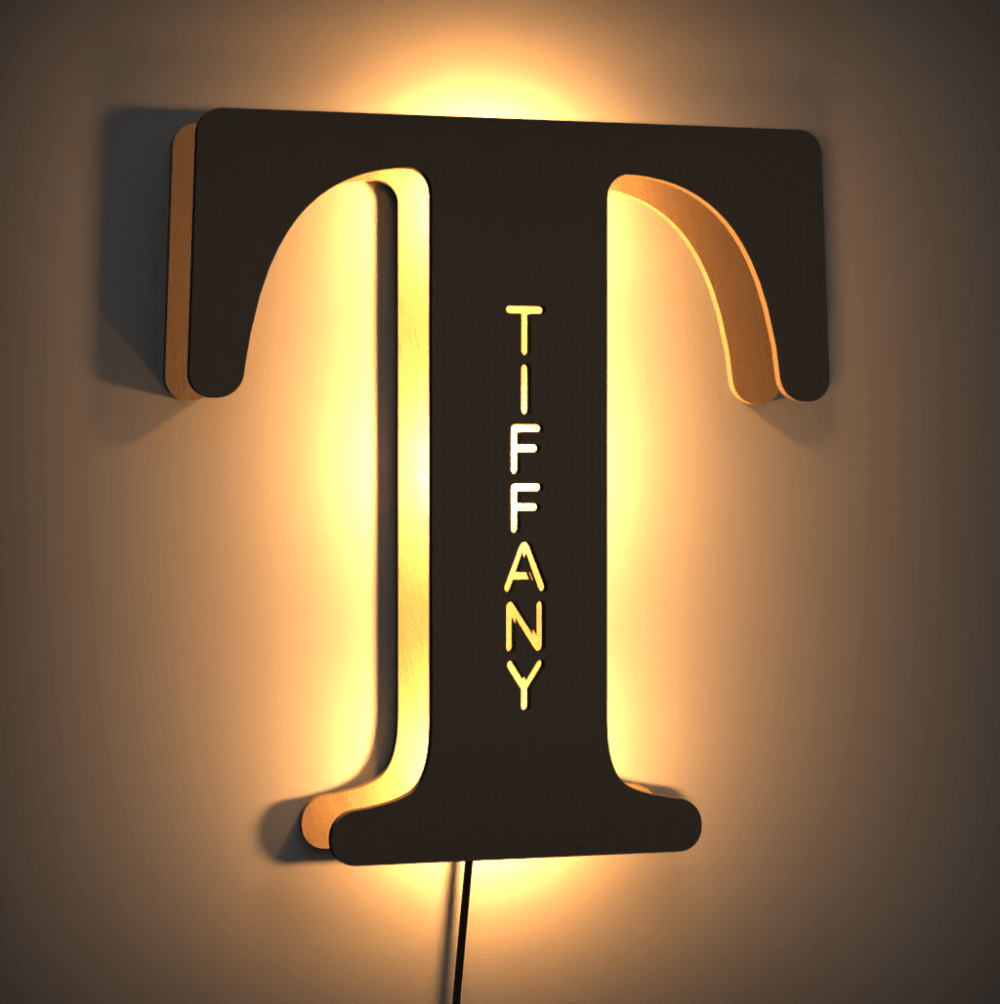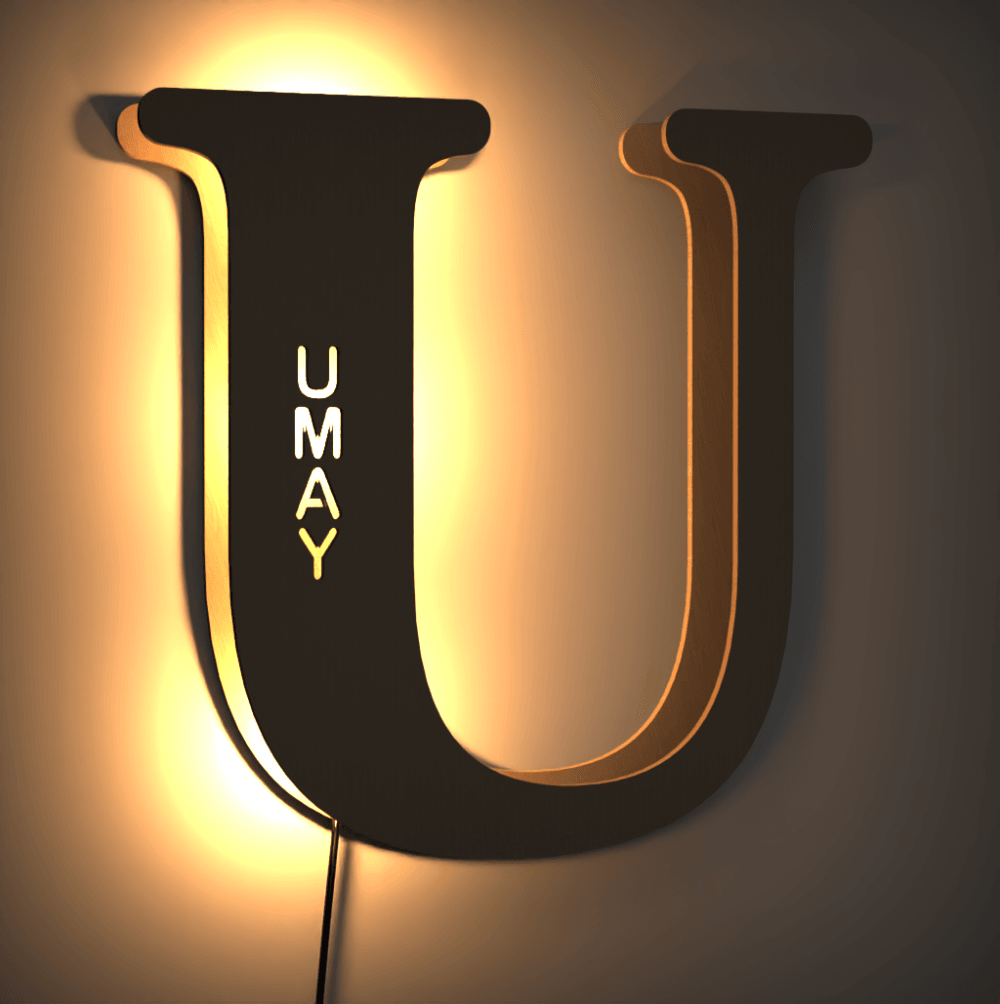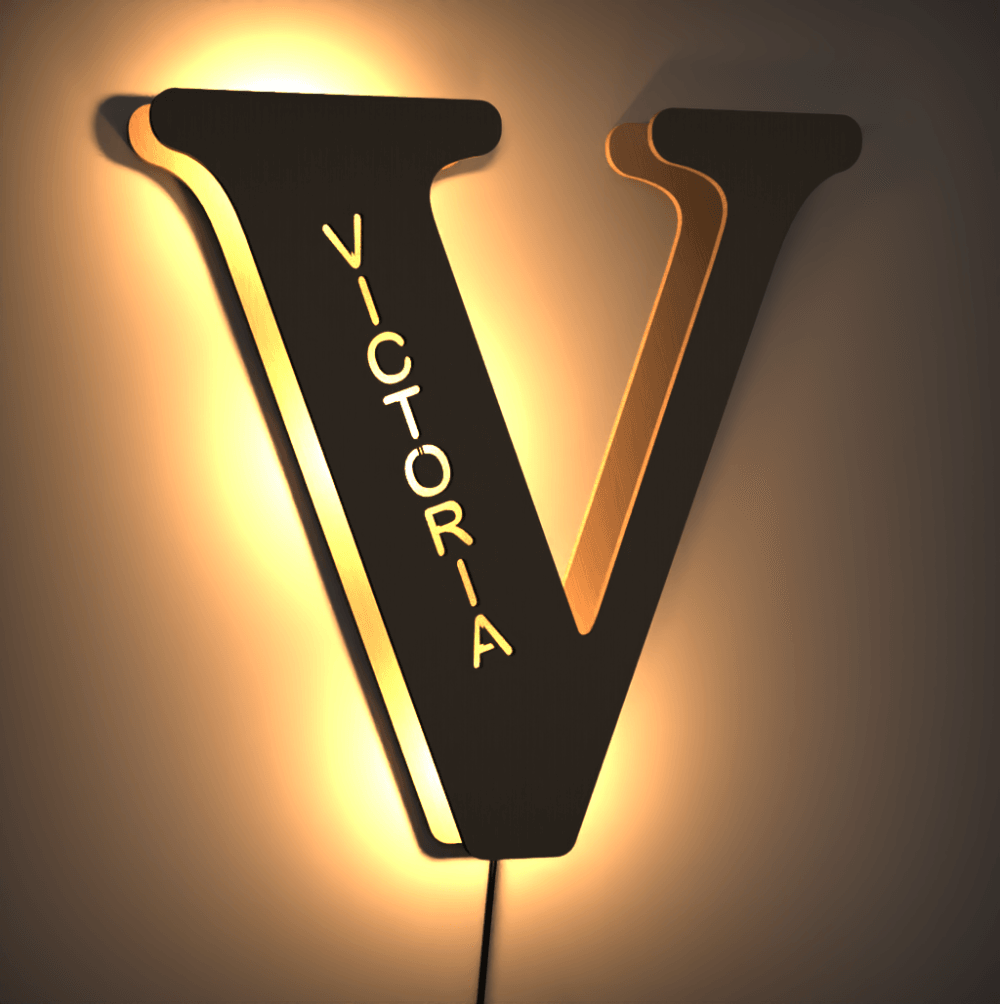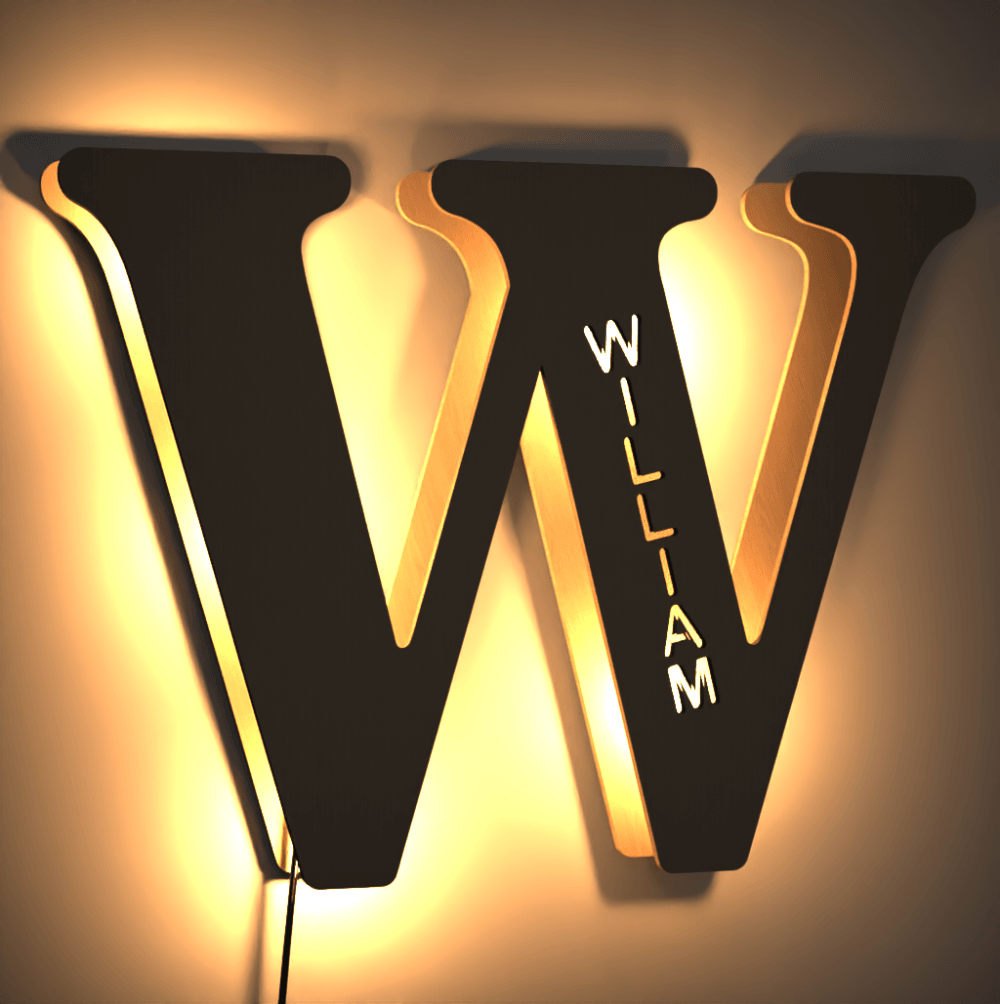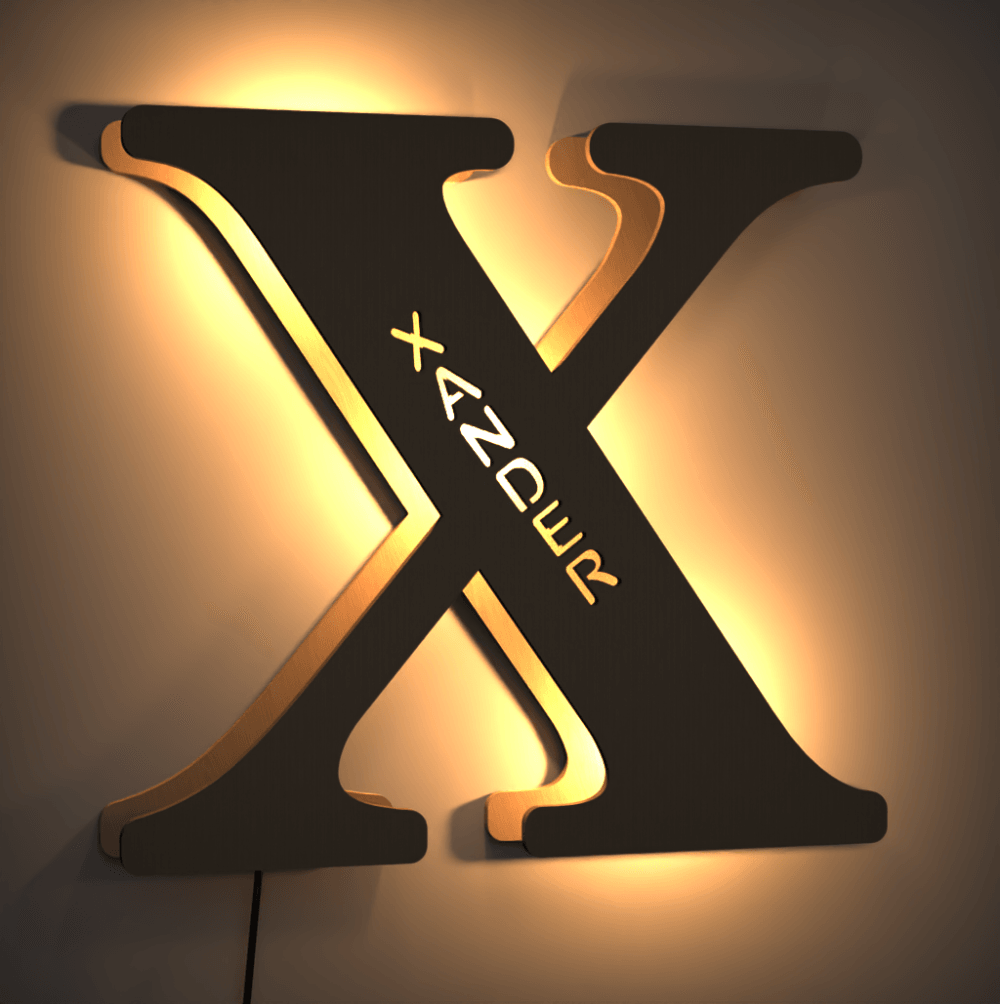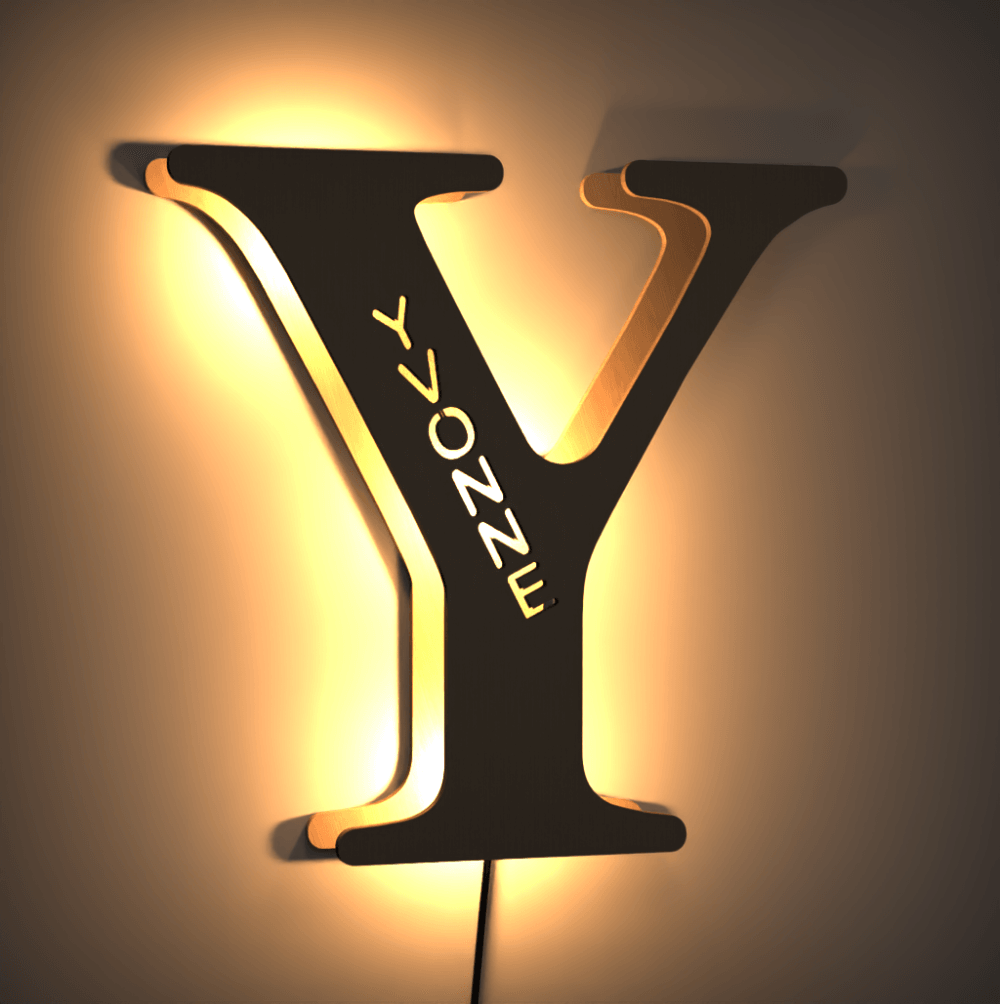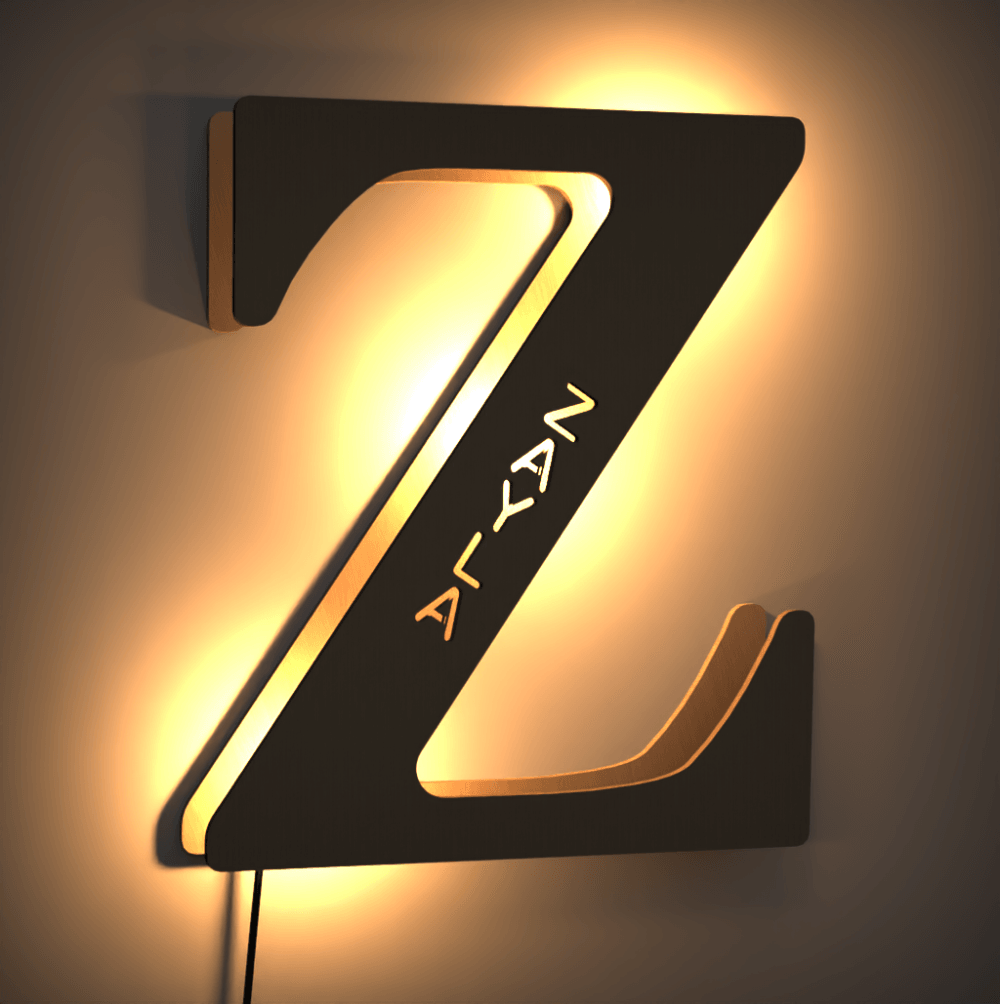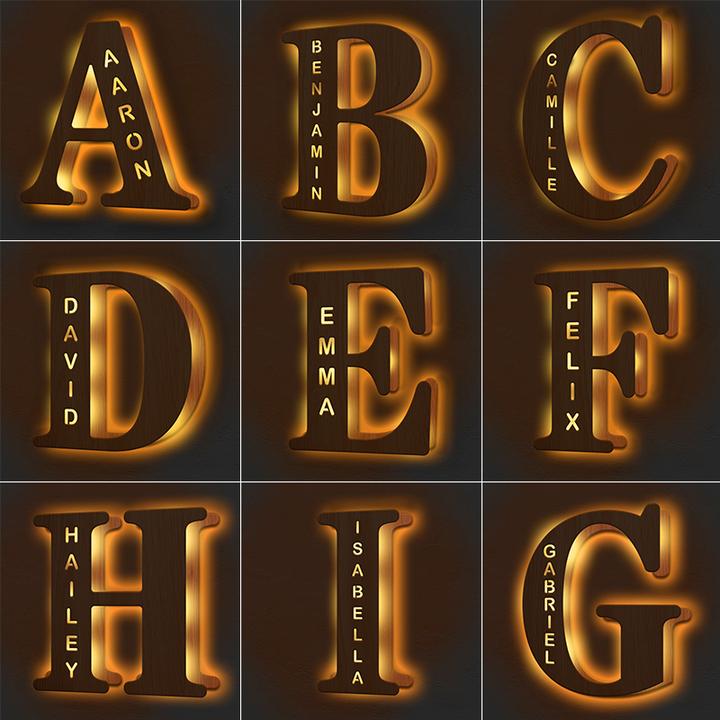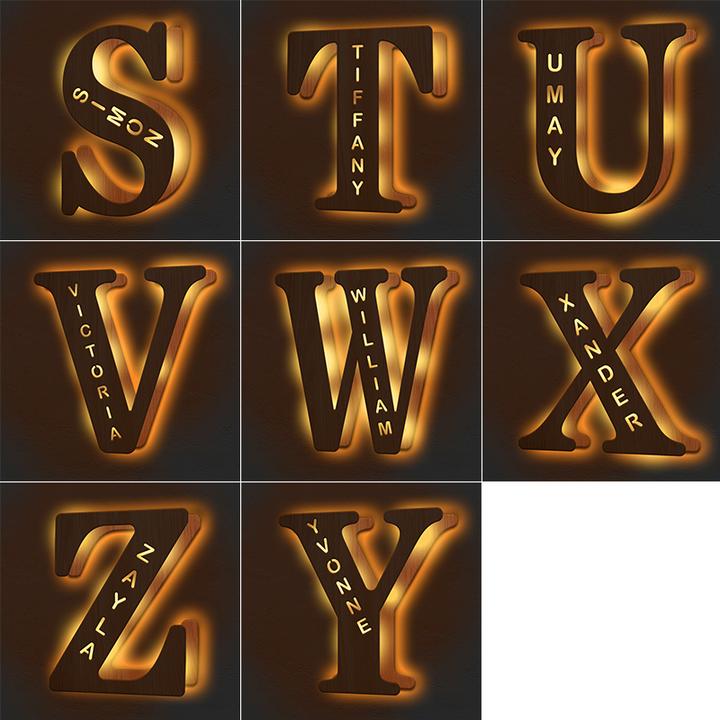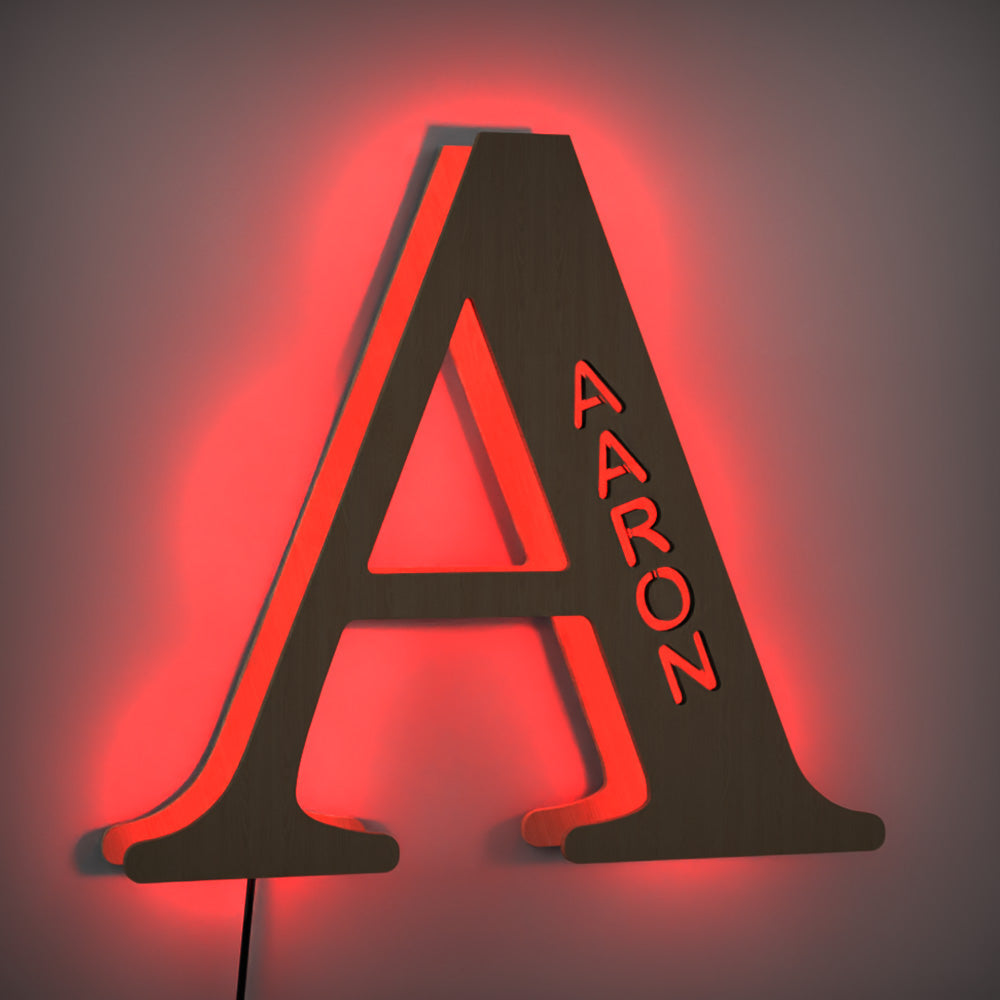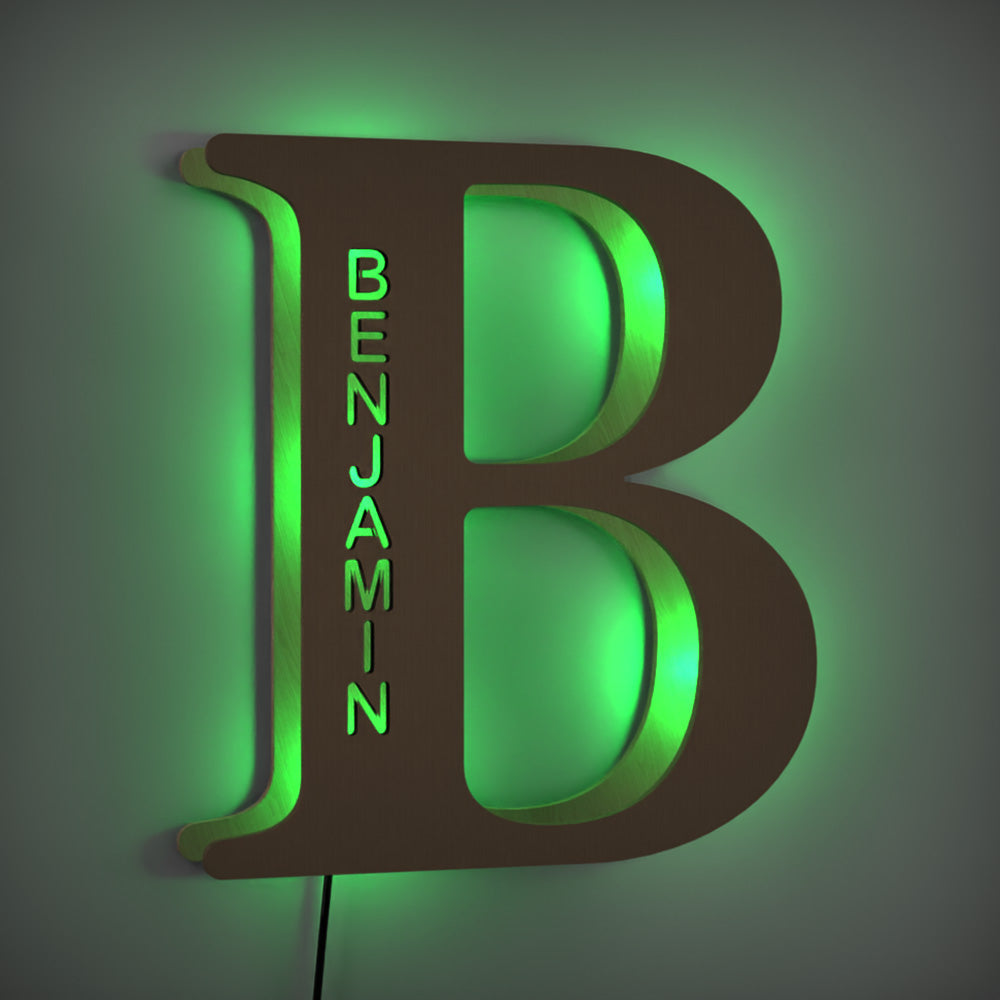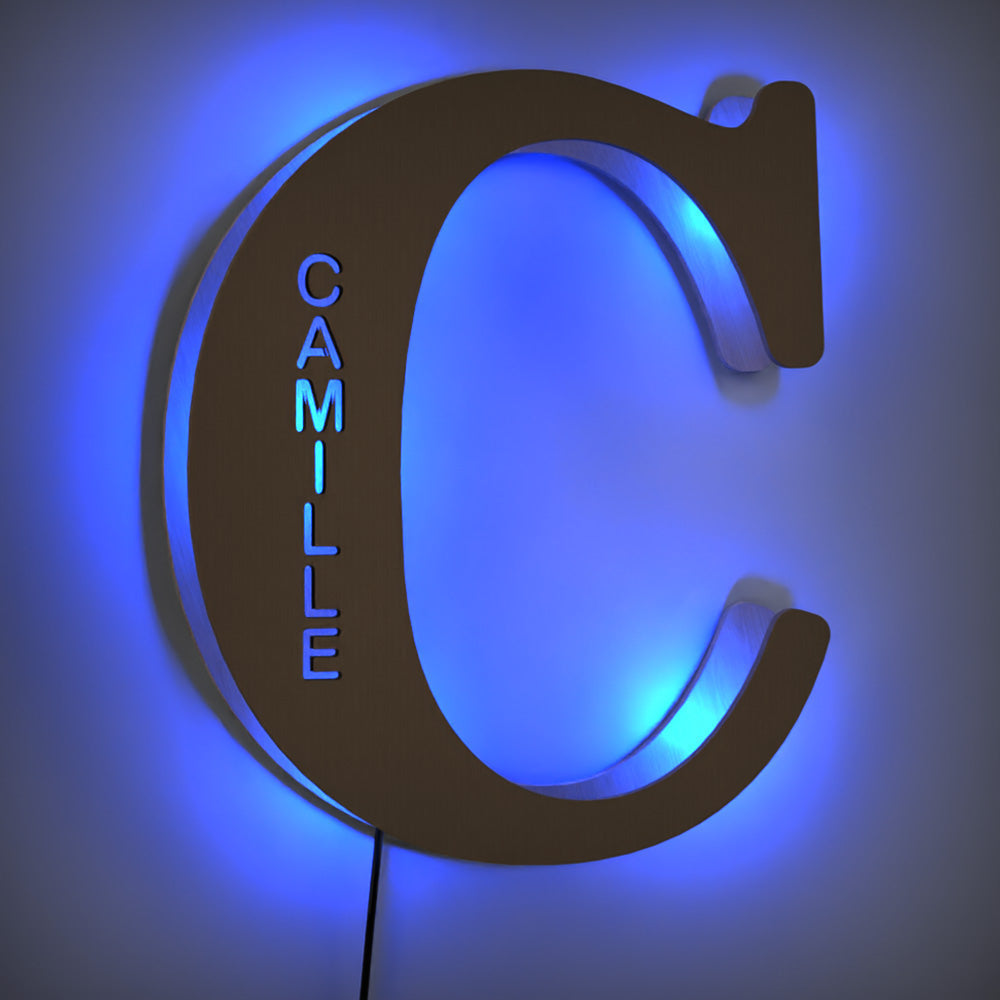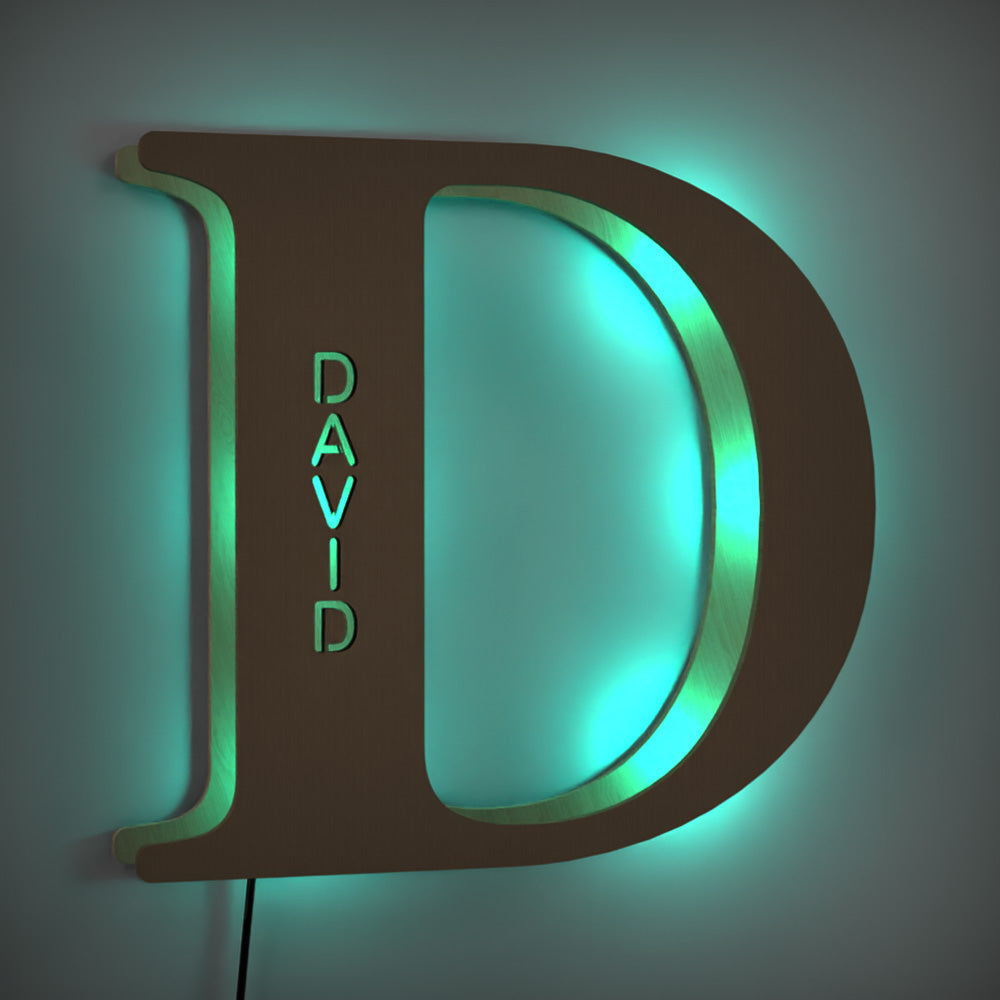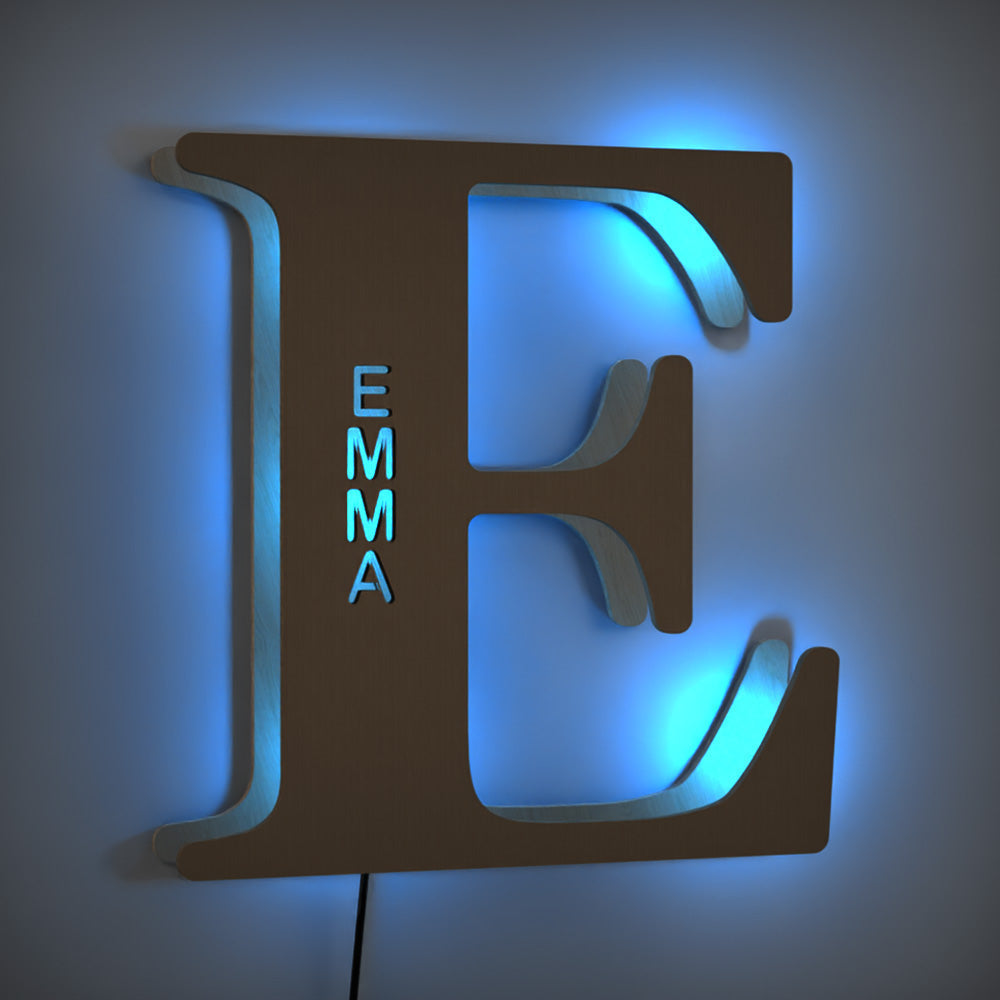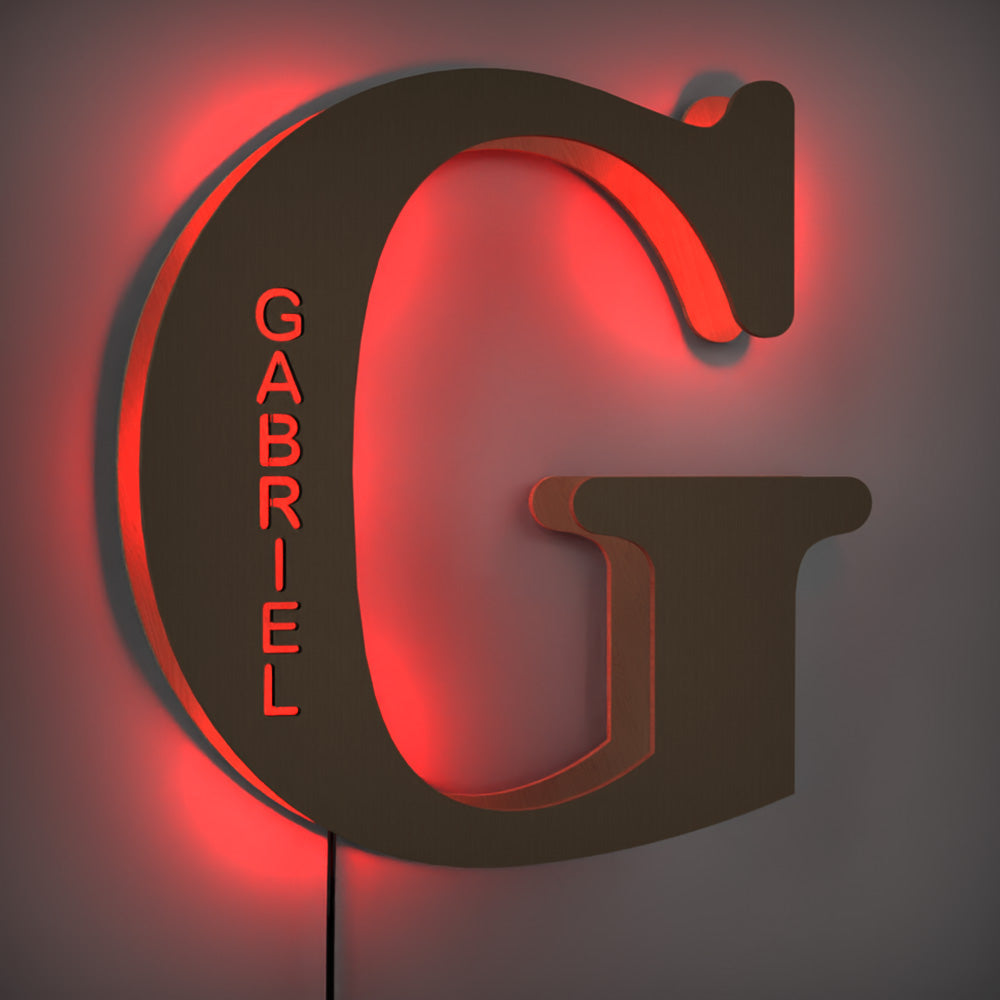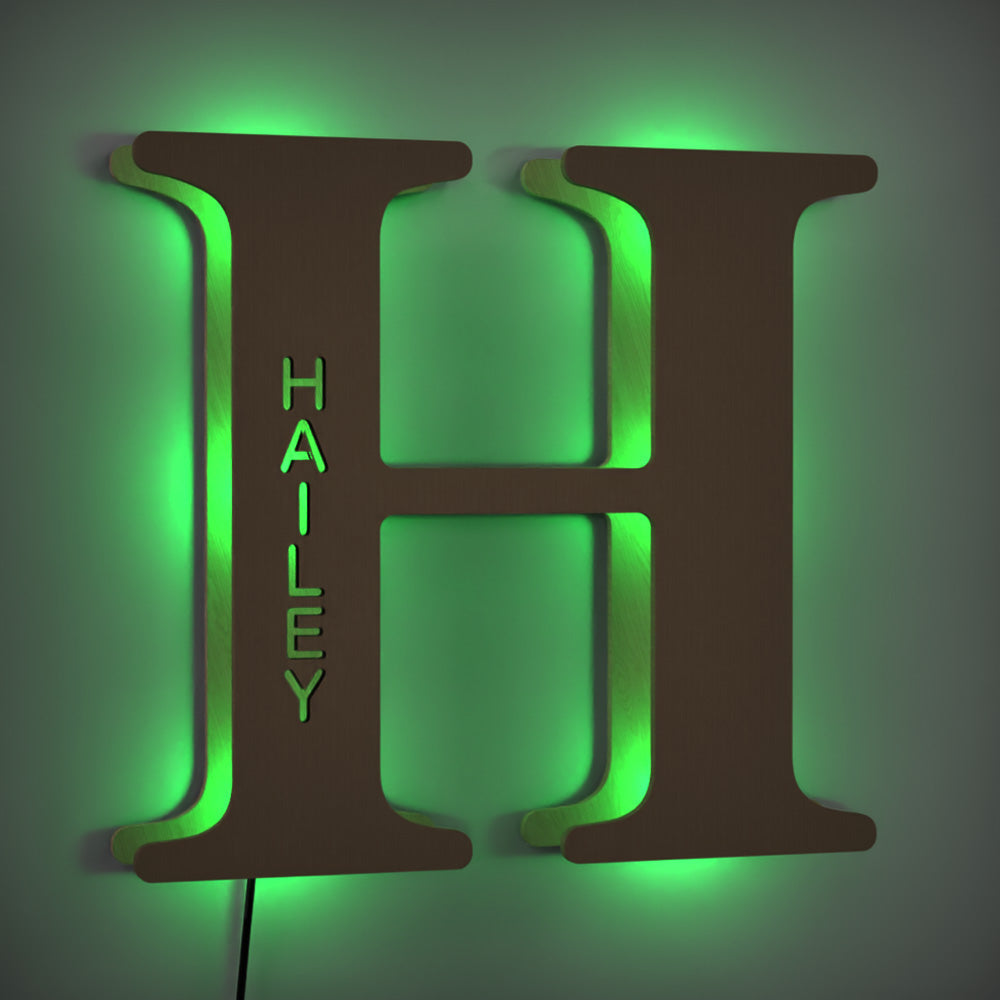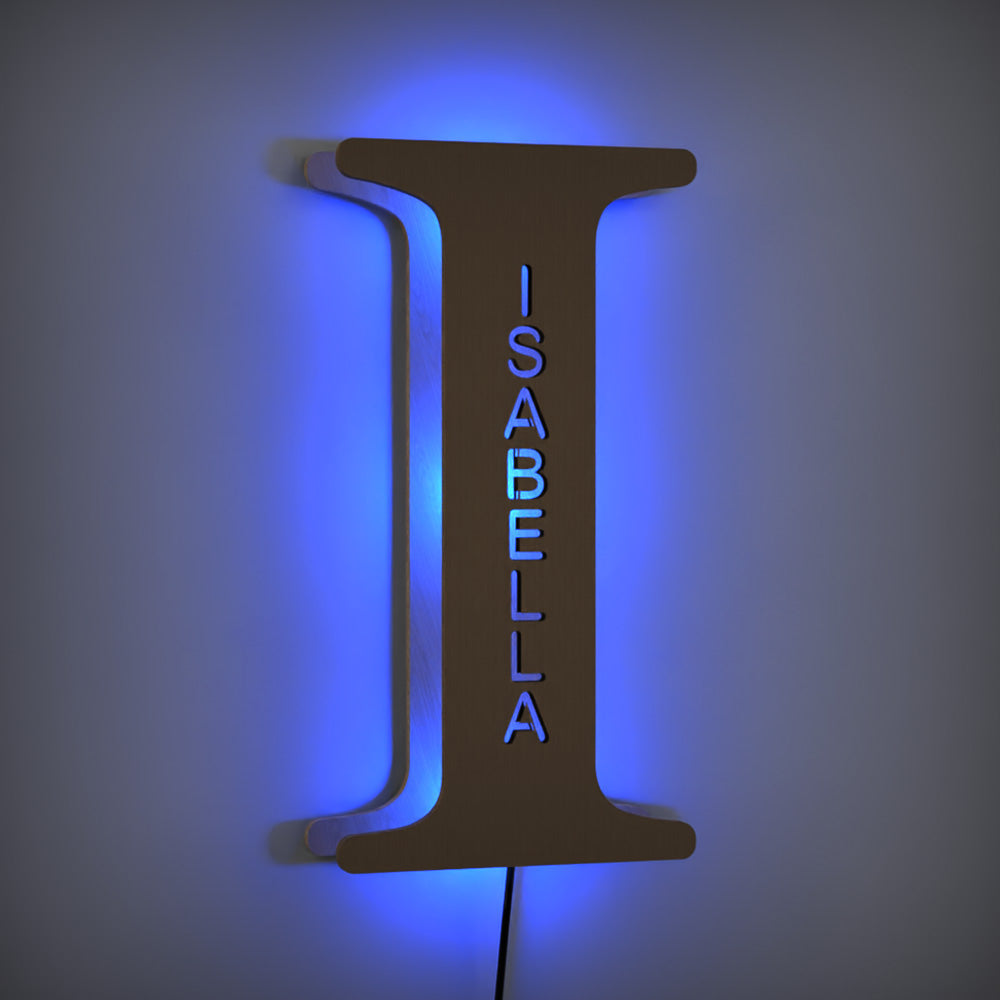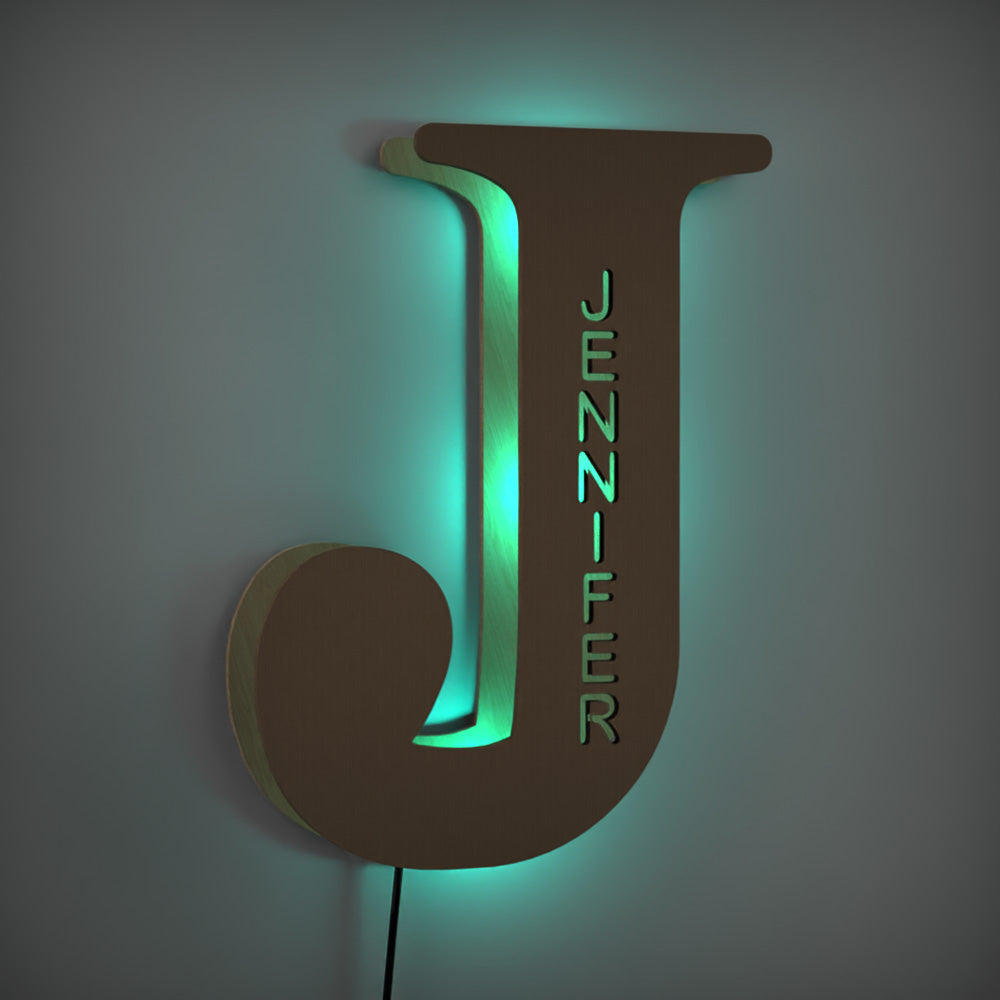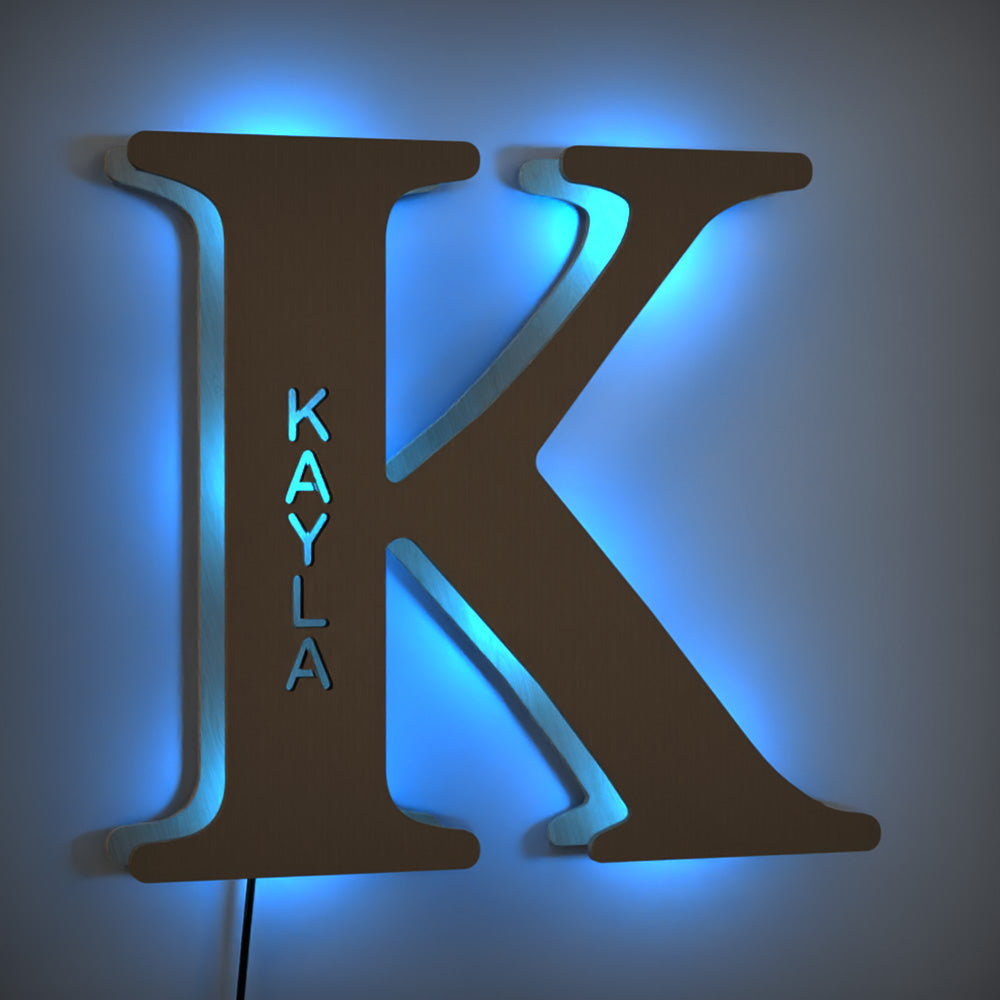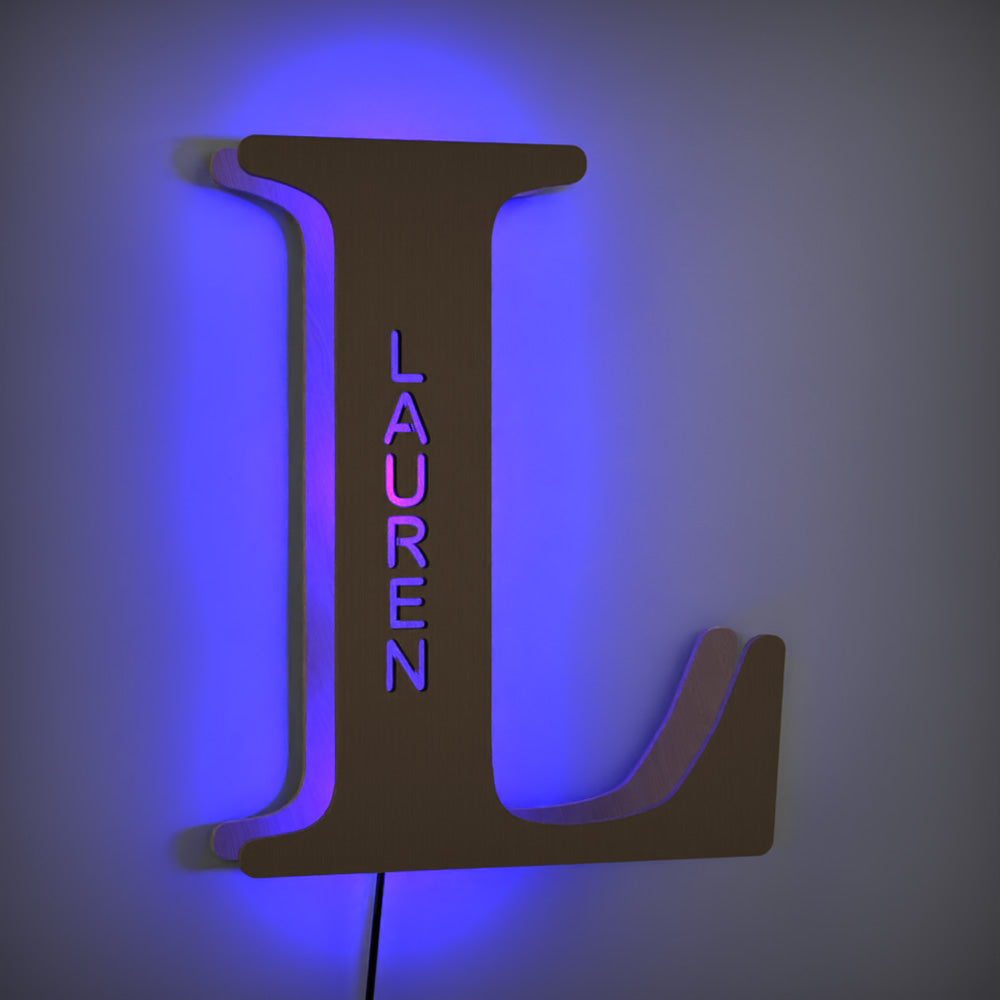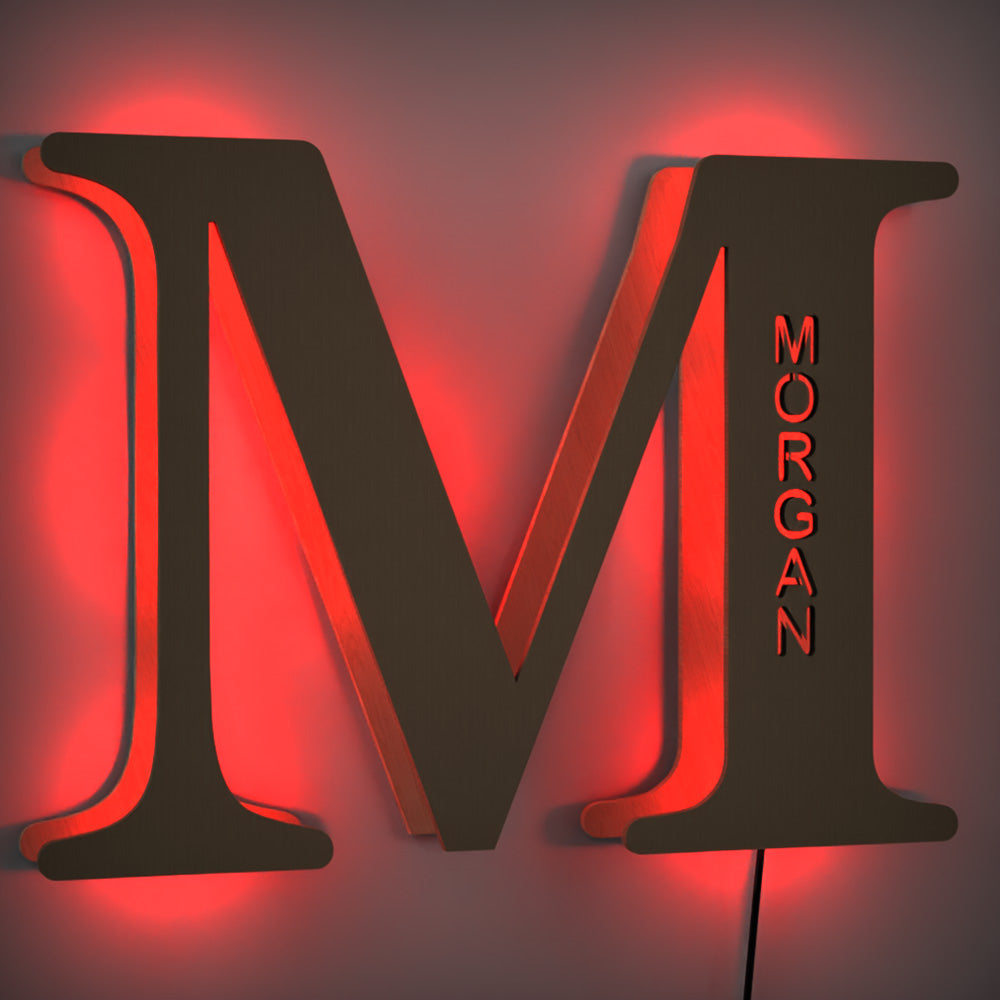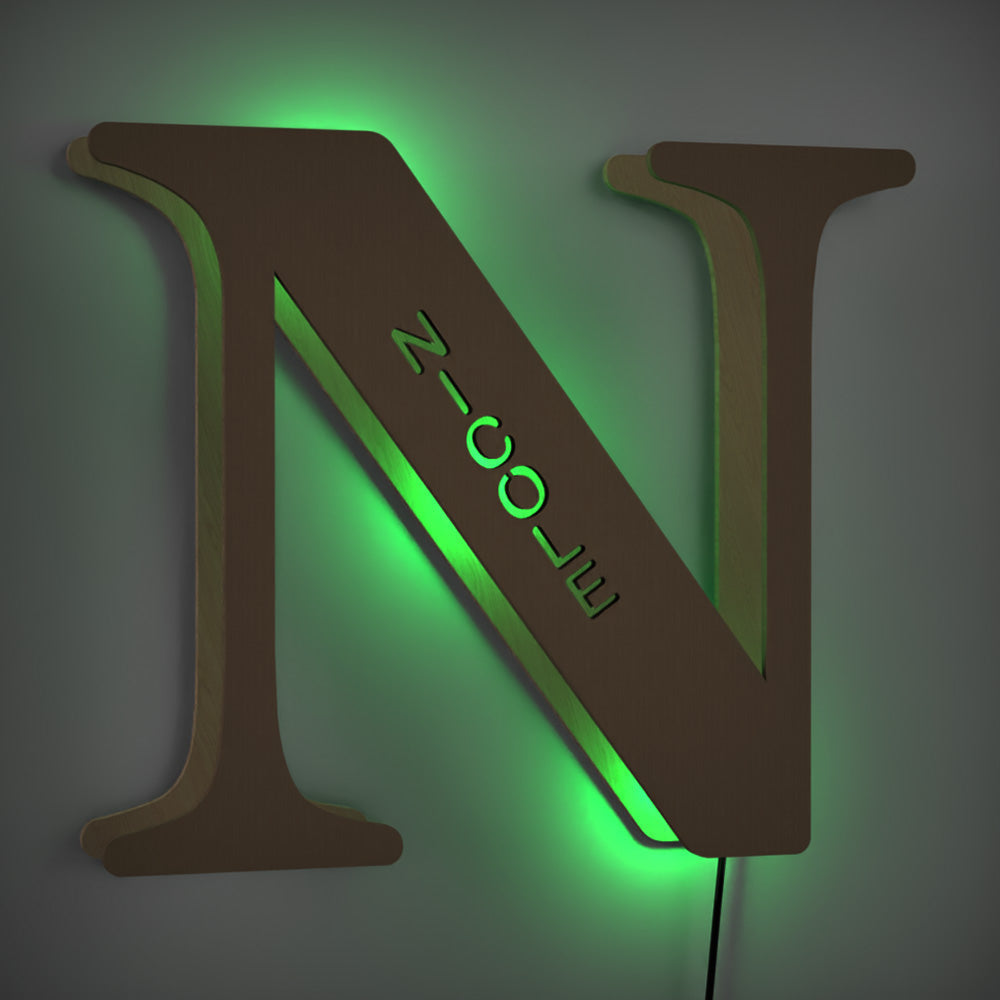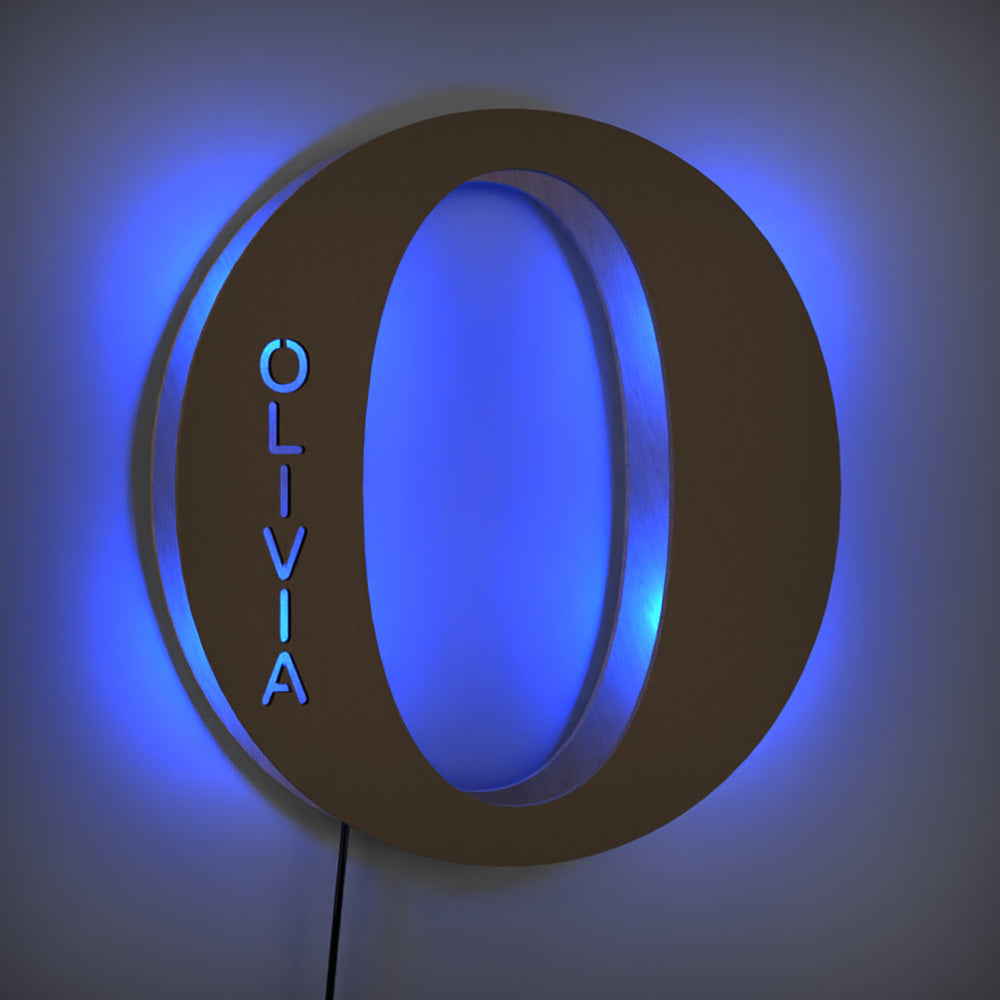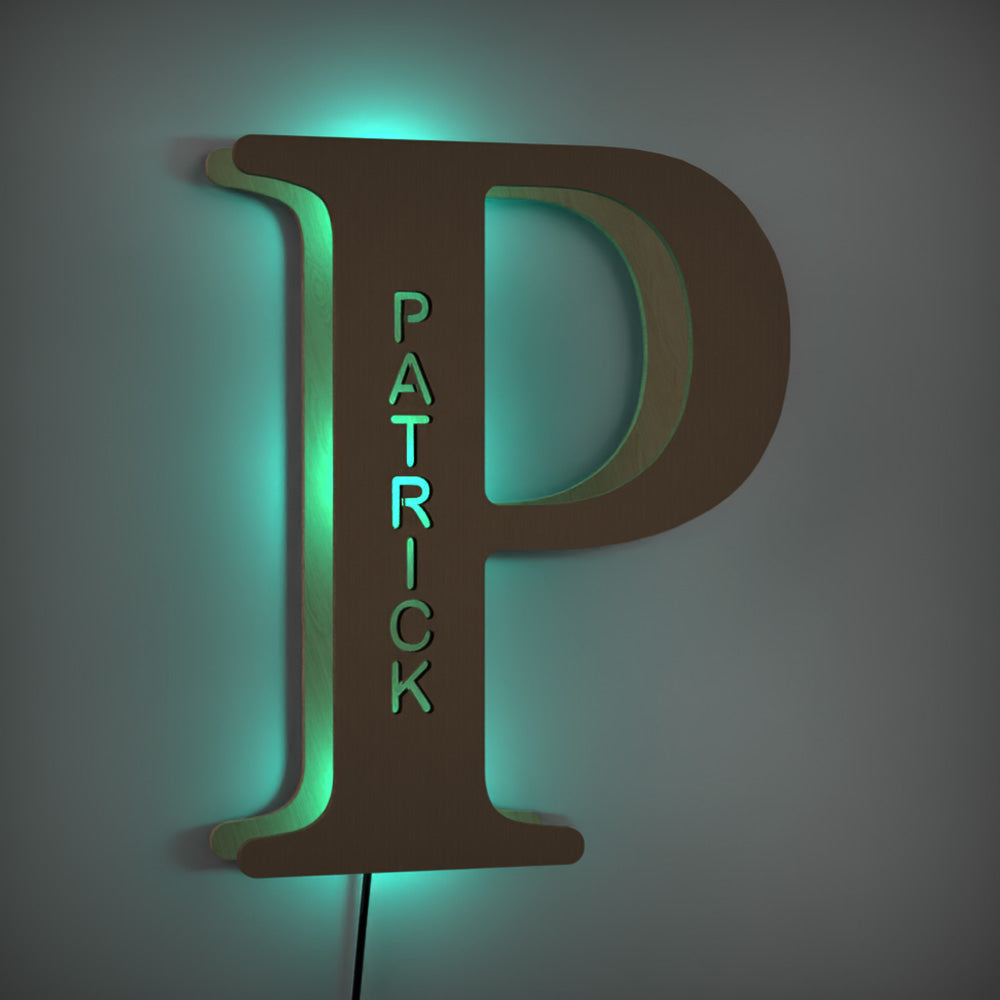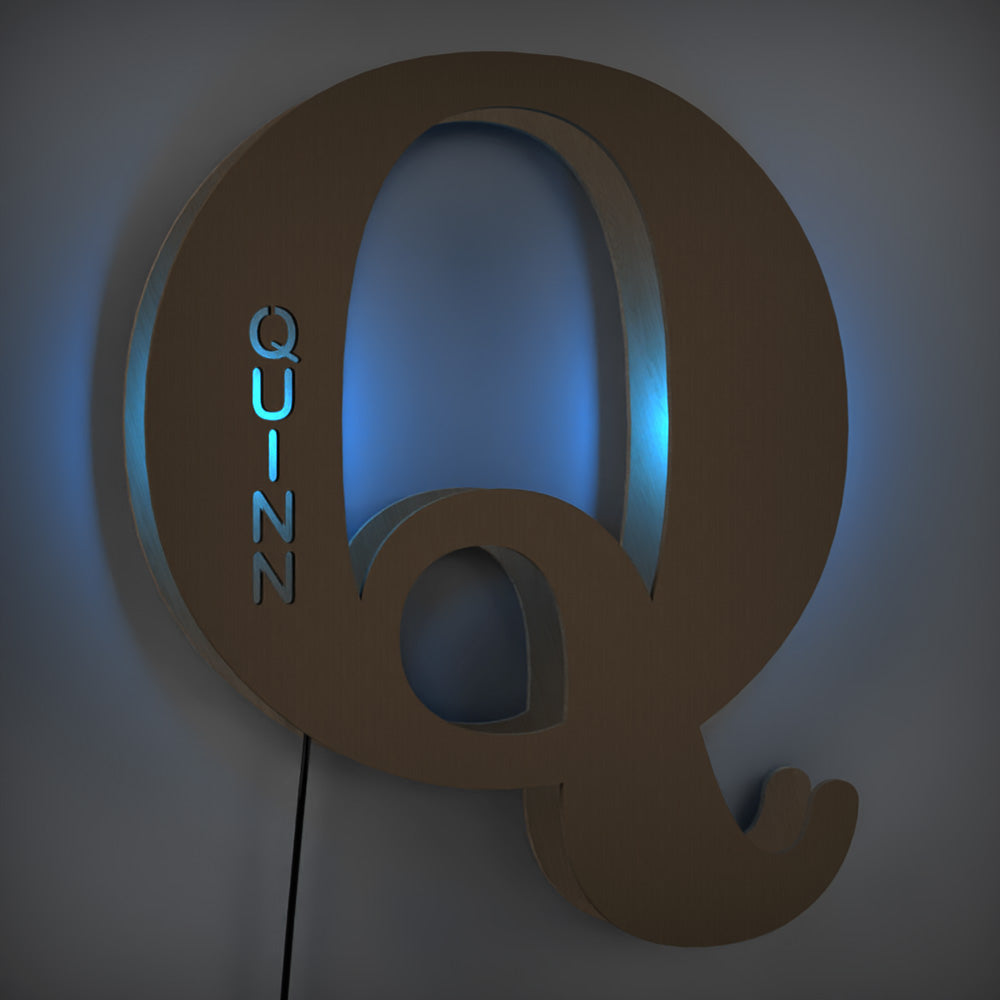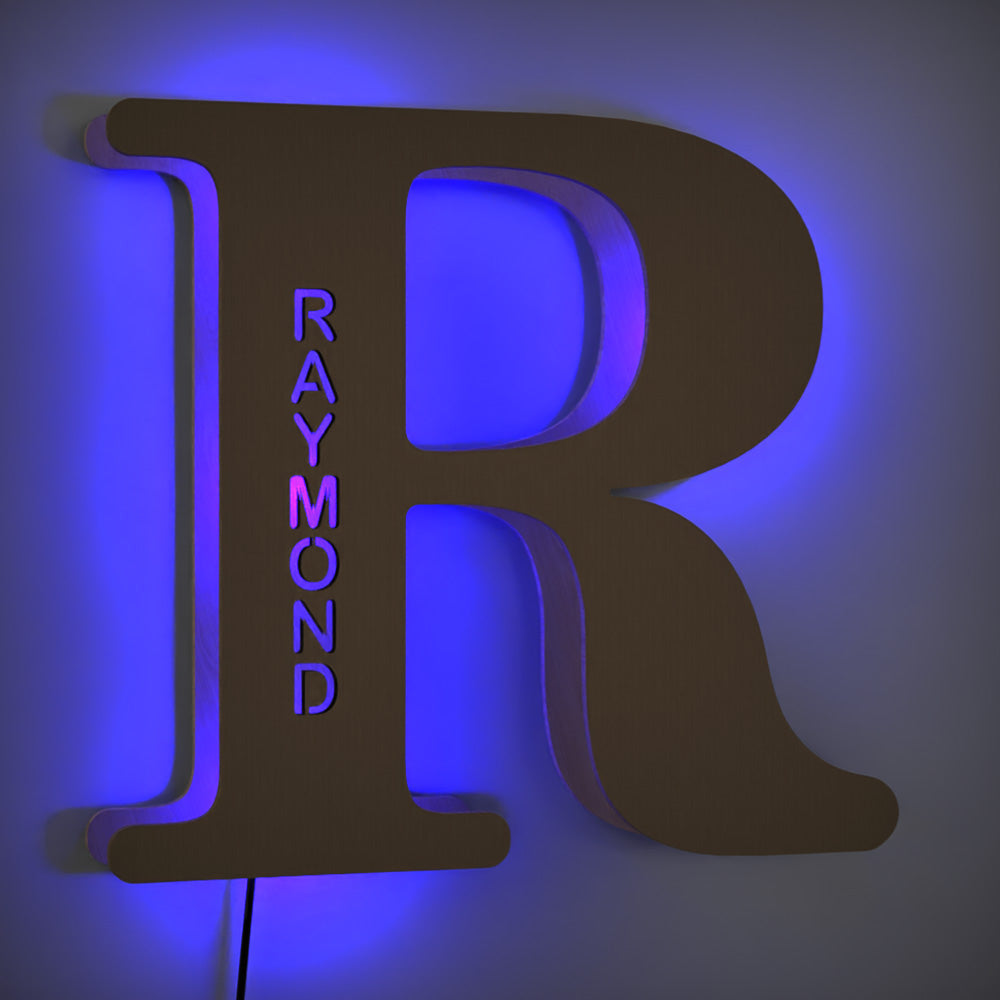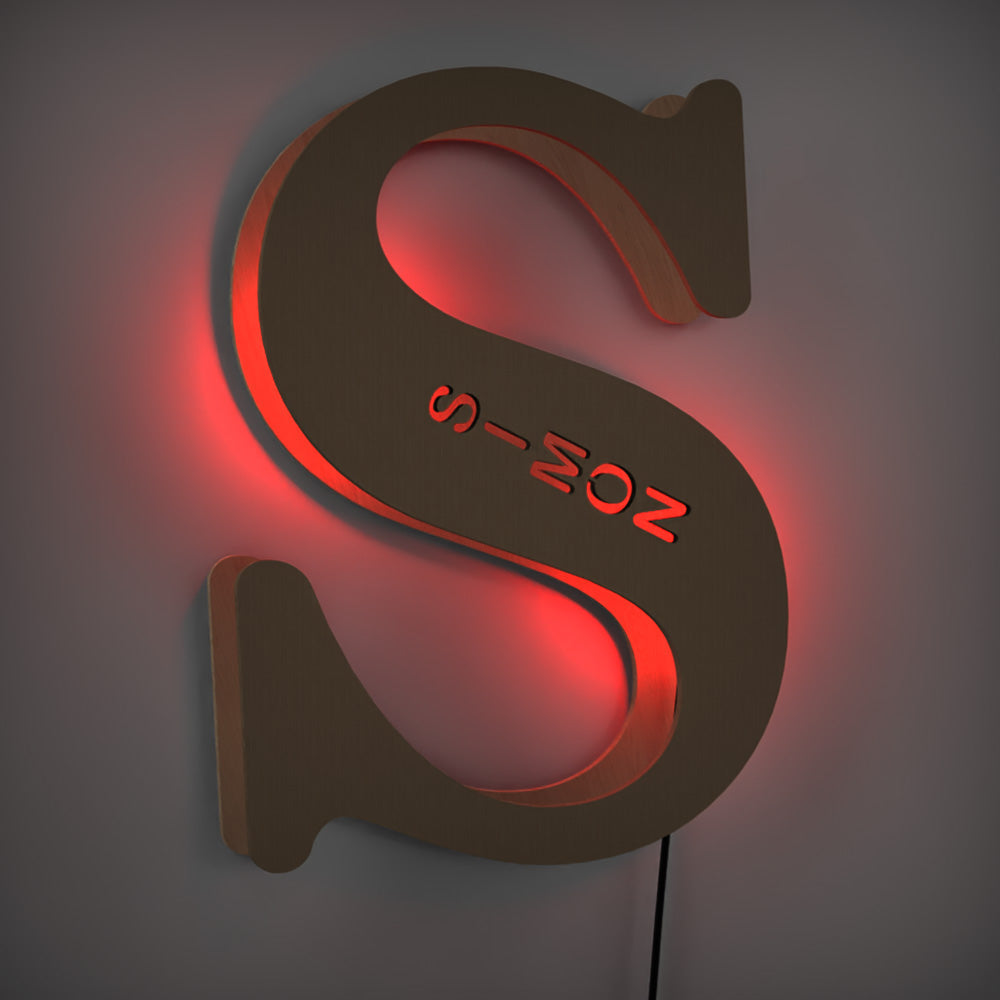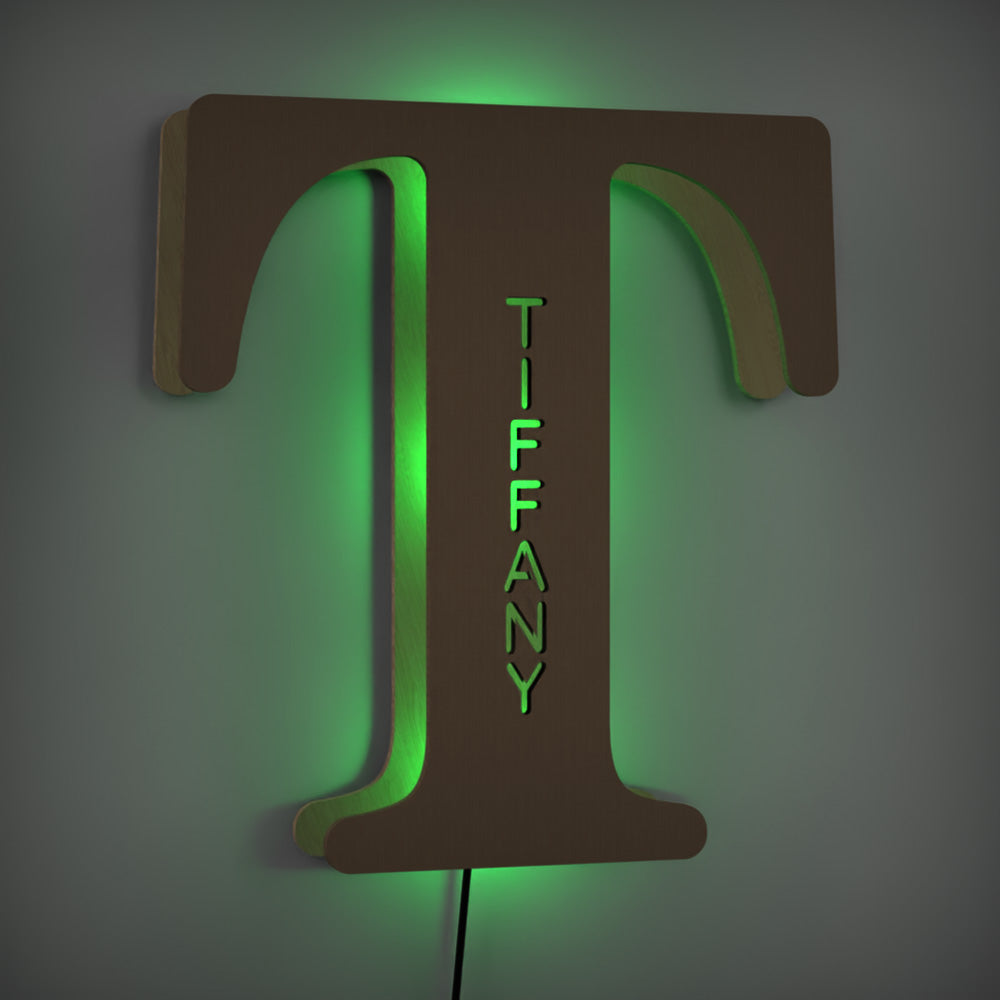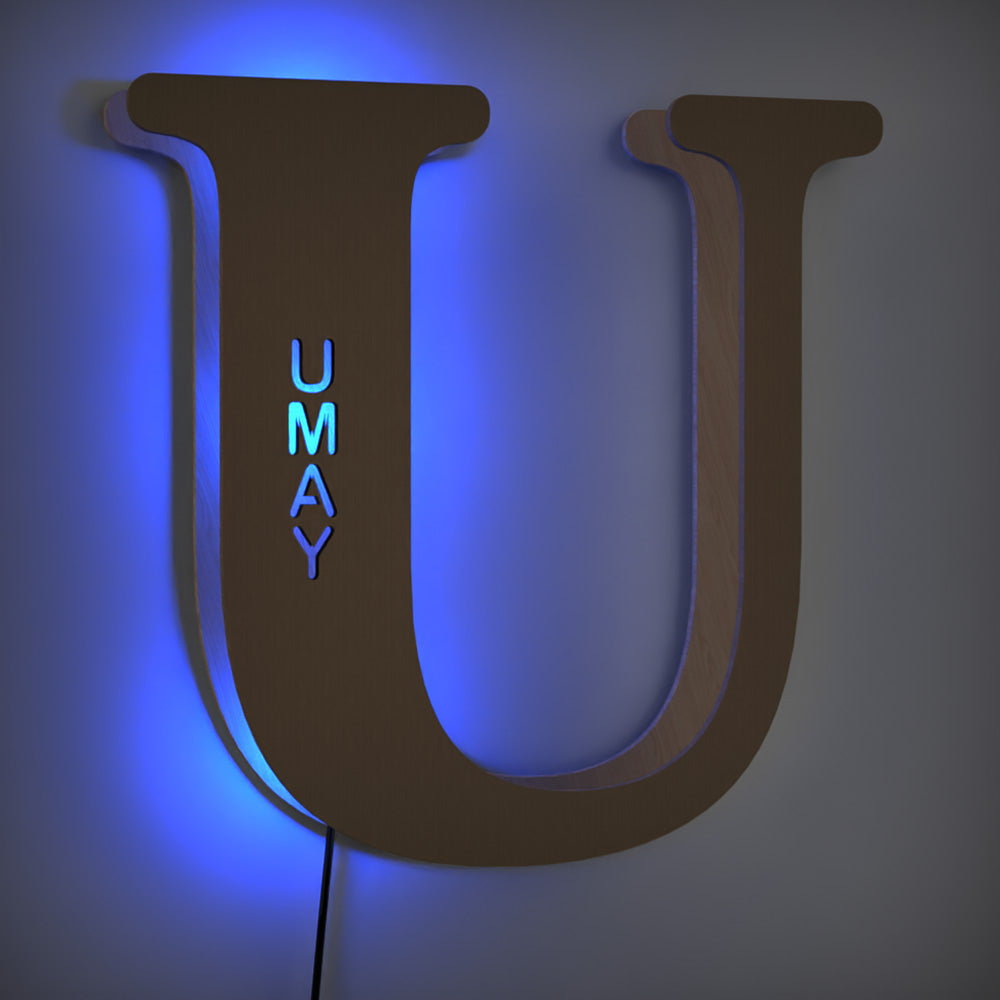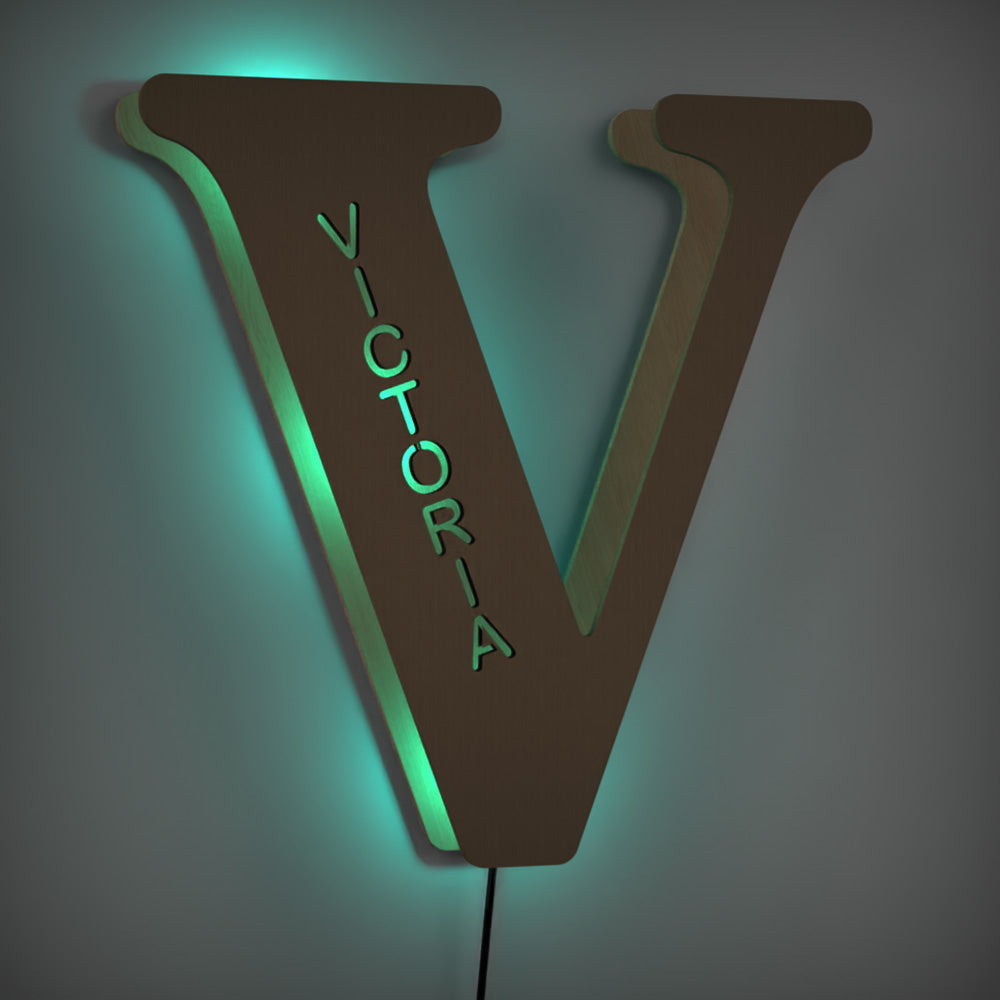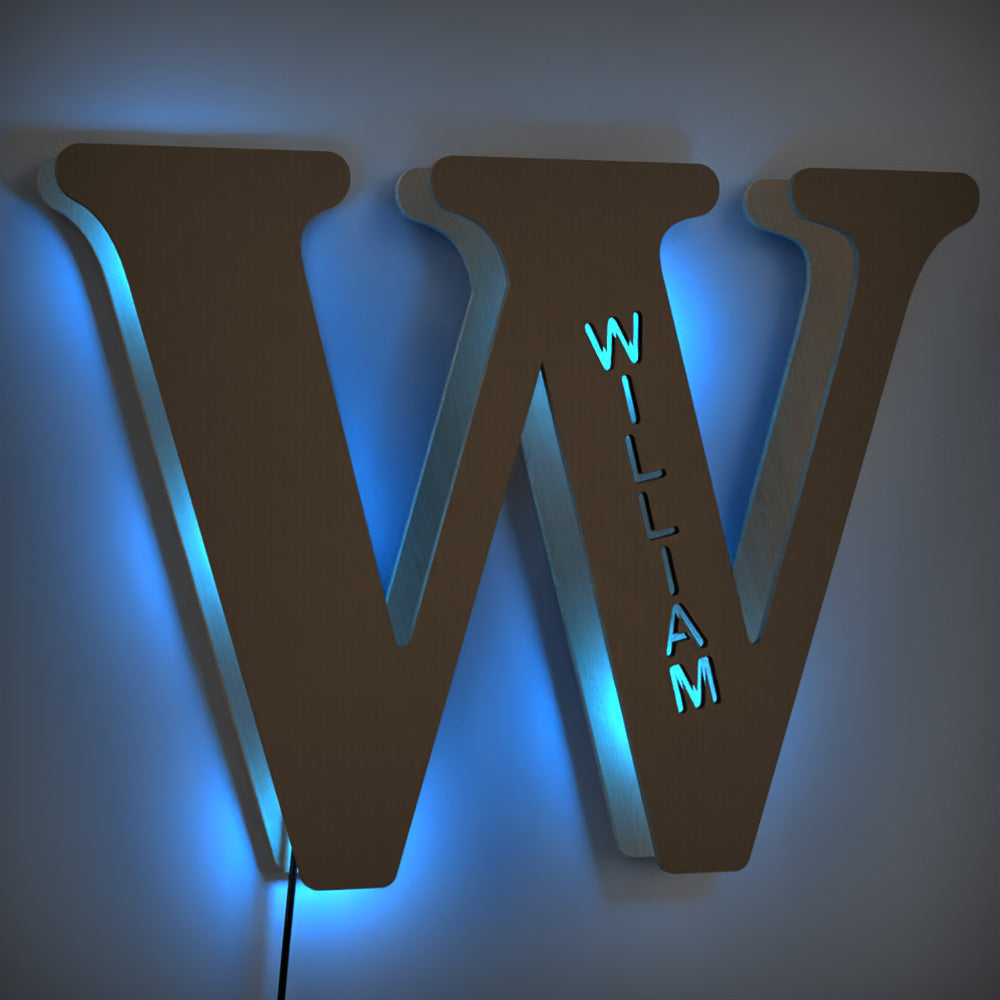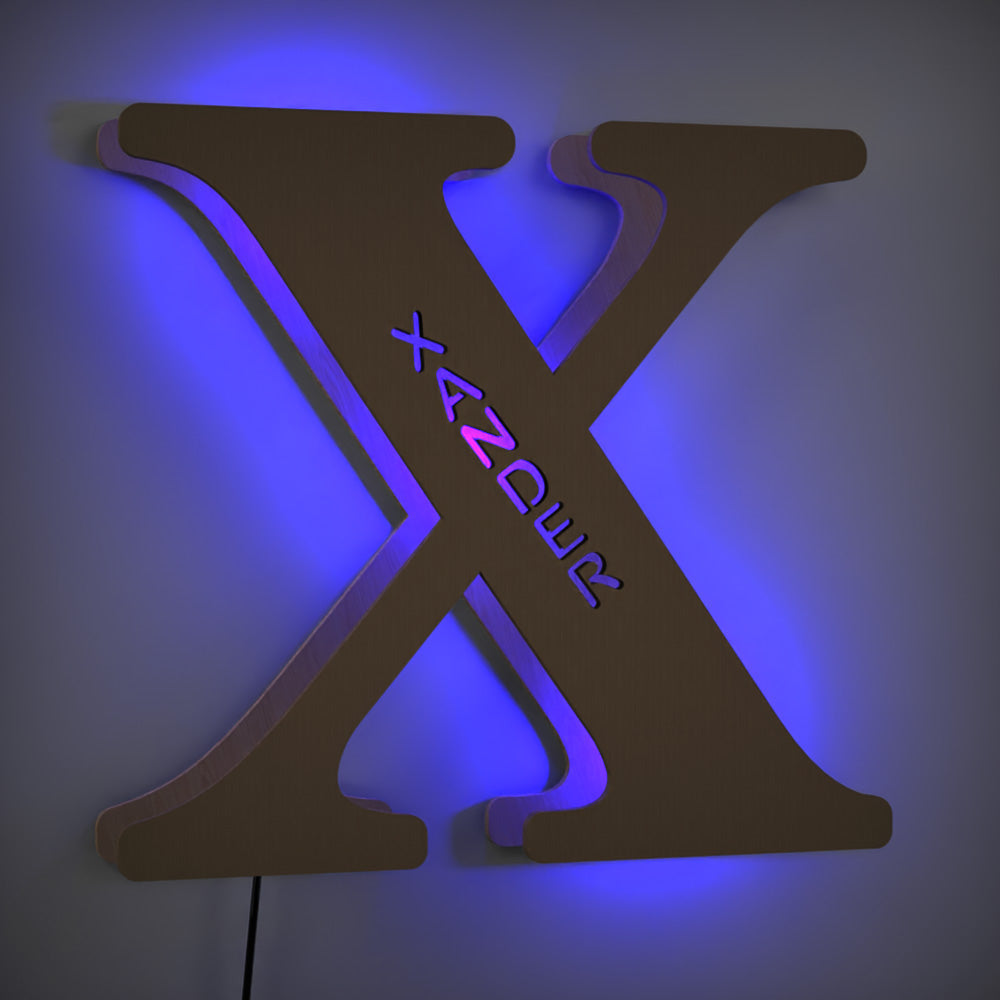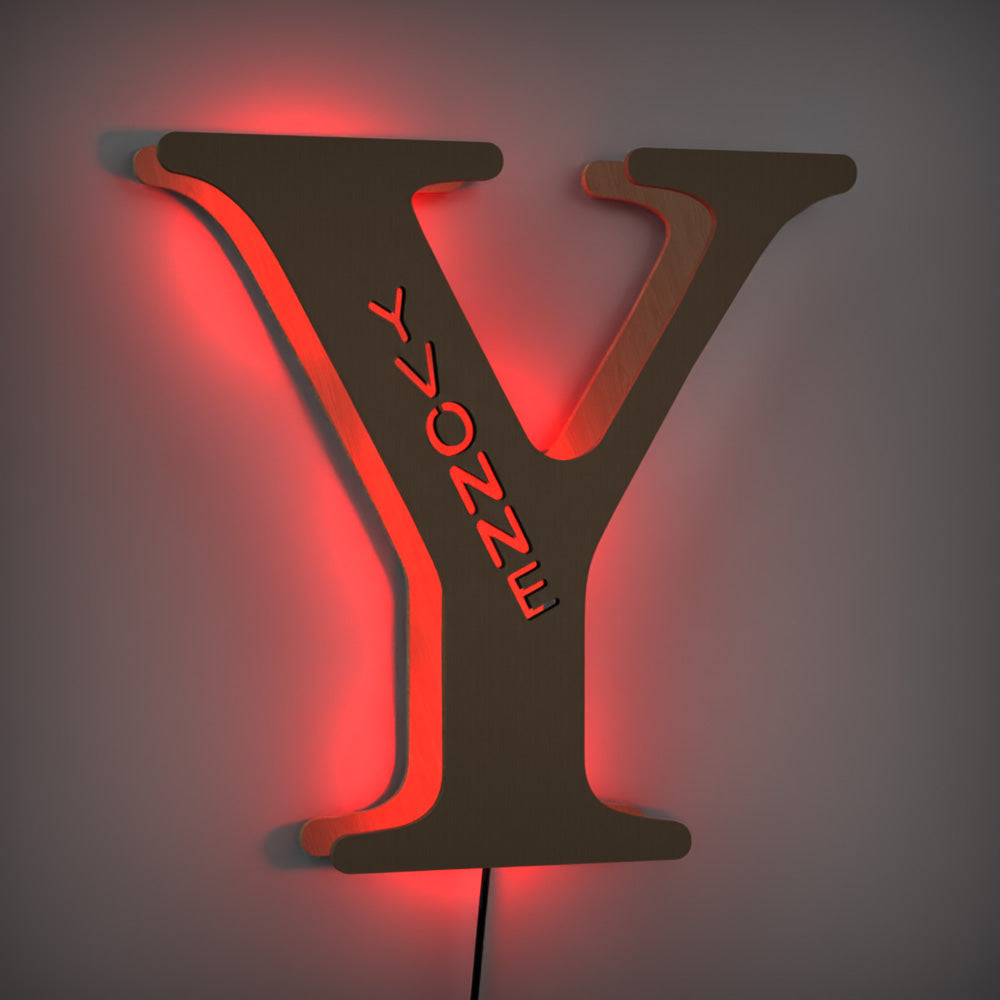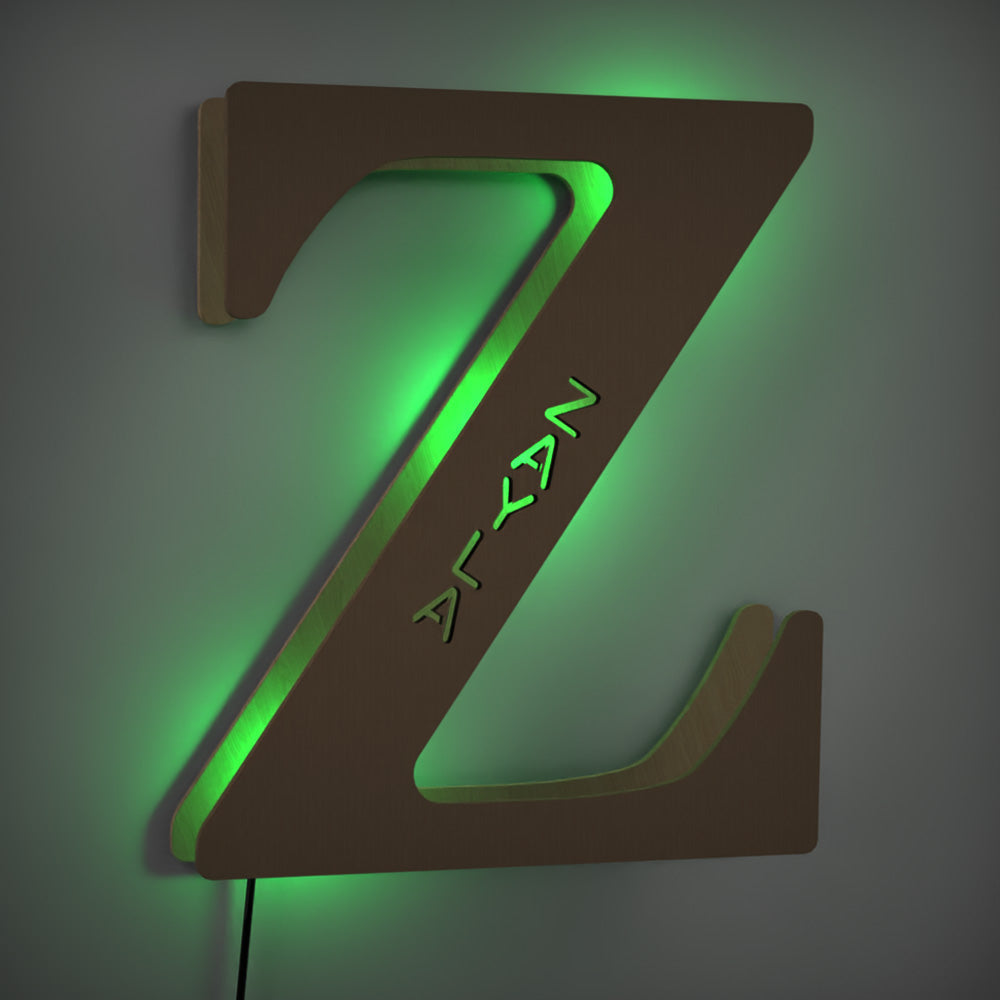 Description

Give your loved one a special gift!

Led Letter Lights
Produce Time: 3-5 business days
This lovely and creative initial lamp features your name in cutouts and can be attached to the wall.
Perfect for creating a homely feel but with a bit of creative flair and great for children's bedroom too. Casts a soft and romantic light making it the perfect gift for the coming holiday.
Made of Eco-friendly and qualified birch plywood.
The height of the letter lamp is 7.5in.
Lettering content is capitalized by default.